As Australians take stock of their financial situation during the coronavirus crisis, some may be looking closely at the value of their private health insurance.
The cancellation of non-urgent elective surgeries and the closure of some allied health services across Australia has led some to ask more questions about their policies, particularly for those already under increased financial pressure from losing their jobs or having their work hours reduced.
Dr Rachel David, Chief Executive of industry peak body Private Healthcare Australia (PHA), said that while this was a tough time for all Australians, health funds were working hard to provide a "range of support measures to relieve pressure on consumers during the COVID-19 pandemic" such as premium reductions or temporary policy suspensions.
If you have been financially impacted by the coronavirus pandemic and are interested in saving on your health insurance premiums, or are considering pausing your cover or dropping it temporarily, here are some important questions to ask.
1. What benefits of my private health cover can I access right now?
One of the first steps in gauging the value of your private health insurance policy is to understand what benefits you can still access and are entitled to during this crisis.
Hospital
On 26 March the Australian Government announced the temporary cancellation of all non-urgent elective surgeries (including all category three and some category two surgeries), in both private and public hospitals. However, the government has now decided to begin lifting these restrictions following the ANZAC Day long weekend. All category two procedures and some in category three, including IVF, joint replacement, cataracts, endoscopies and colonoscopies, will recommence on 28 April in ACT and WA and 27 April in all other states and territories. The government said they would also review whether they can recommence all elective surgery procedures on 11 May.
Dr David said that while some non-urgent elective surgeries are still unavailable, private health insurance would continue to fund other vital hospital treatments for patients such as for pregnancy, cancer, cardiac and in-patient mental health treatment. The particular treatments a health fund member is covered for will depend on their level of hospital cover.
According to Dr David, health fund members could also still elect to be treated as private patients if admitted to a public hospital and in most cases would still be able to choose their own specialist for continuity of care. In addition, all private hospital policies, from Basic to Gold – from most of Australia's largest health insurers – now also have full hospital coverage for treatment of COVID-19.
Medicare also covers treatment for COVID-19 as well as vital category one and some category two procedures if patients stay as a public patient in a public hospital and have a Medicare card. Medicare will also cover up to 75% of the fees for treatment as a private patient in a public or private hospital, but will not cover fees for accommodation, surgery theatre fees, or medicines.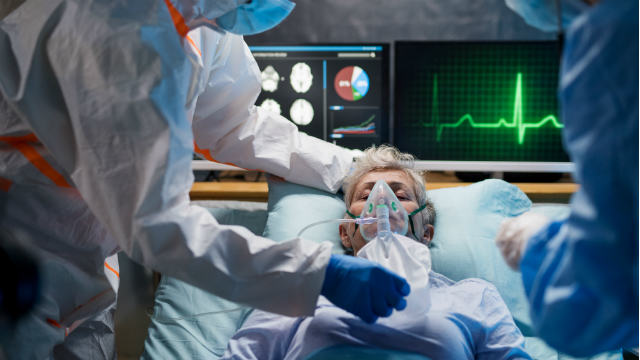 Extras
As a result of the Government's COVID-19 social distancing rules, some allied health services have had to close their doors temporarily or restrict some of the treatments they offer to patients. For example, many dental practices have temporarily cancelled routine dental treatment, but have remained open for emergency dental care (e.g. tooth loss or tooth fractures).
If you are looking to access an allied health service (such as a dentist, optometrist, chiropractor or dietitian) at this time, you could call your allied healthcare provider or check their website to see what services are available and if there are any limitations. It's also important to check what cover limits you have for certain benefits to understand what your out-of-pocket expenses may be if you do seek treatment.
PHA said health fund members should also ask their provider if they will cover the costs of telehealth consultations (conducted remotely such as through a telephone or video call), such as those for physiotherapy or psychology. Dr David said the majority of health funds had agreed to provide cover for psychology teleconsultations and physiotherapy teleconsultations for eligible members who have the treatments covered in their policy and meet certain conditions (e.g. they are undergoing an existing course of treatment).
If you're comparing health insurance policies, the table below displays some of the hospital and extras policies currently available on Canstar's database for a single female born in 1985 seeking cover in NSW without pregnancy cover. Please note the table is sorted by Star Rating (highest to lowest), followed by provider name (alphabetical) and features links direct to the providers' websites. Use Canstar's health insurance comparison selector to view a wide range of policies.
2. What financial assistance is available from my health fund?
It may be worth contacting your insurer to see what financial assistance it can provide if you are struggling to pay your private health premiums.
Dr David said many health funds were providing financial relief to their members who were most in need, including those who had lost their jobs, had their hours reduced or had contracted the virus.
"Each health fund's financial relief requirements are different, so consumers should contact their provider directly to see what was available and if they are eligible," she said.
Below are some examples of the relief packages currently on offer from three Australian private health funds:
Medibank (and its subsidiary ahm) – introduced a financial hardship package that allows eligible existing customers to suspend their policy without penalty, or to access relief on their premium payments as a result of the coronavirus.
Bupa – announced a $50 million assistance package for those who lost their jobs or are suffering financial hardship caused by COVID-19 (the nature of this financial assistance has not been specified at the time of writing).
NIB – providing a support package that allows existing members who are experiencing financial hardship as a result of COVID-19 to access special "premium relief" (for a three-month period) and the ability to suspend their policy and premium payment for up to six months, while still remaining covered for COVID-19-related treatment.
3. Can I reduce or pause my health insurance policy and what will this mean for my cover?
Canstar money expert Effie Zahos said another important step in assessing your health insurance was to ask yourself whether the cover you currently have matches your needs.
For example, if you have a higher-tier policy but don't plan to have a baby in the next 12-18 months and are otherwise fit and healthy, then you may consider reducing your hospital cover, she said.
While downgrading your policy could reduce your premiums, Ms Zahos urged consumers to be careful about potentially ending up with a "junk policy", whereby cover is restricted to only a small number of procedures or treatment options and provides little to no value. It's also important to remember that in most cases, if you lower your cover and then want to increase it again down the line, you will have to re-serve some waiting periods, such as 12 months for obstetrics (pregnancy).
You could also ask your insurer if you can put your cover on hold for a period of time so you don't need to pay premiums. Some health funds have offered customers the option to suspend cover under financial assistance packages. However, it's important to remember that you will not receive any cover for private health care expenses (hospital or extras) that you incur while your policy is suspended, unless otherwise stated by your health fund. As such it's good idea to weigh up the risks of going without cover during the suspension period before choosing this option.
"If your health fund allows you to suspend your membership for a period of time, as a general rule of thumb you should not have to re-serve any waiting periods when you reinstate your cover," Ms Zahos said.
"But make sure to double-check this with your insurer."
4. What are the implications if I cancel my health insurance policy?
If you are considering dropping your private health cover altogether, understand there are some implications for doing so.
Firstly, cancelling your policy will mean you have no cover for urgent treatments and surgeries in a private hospital. This means if you need vital treatment, you will need to go through the public Medicare system (which may have waiting periods) or pay for it in full at a private hospital.
Cancelling your hospital cover may also mean you have to pay Lifetime Health Cover (LHC) loading when reinstating cover down the line. However, according to PrivateHealth.gov.au, you are able to drop your hospital insurance for up to 1,094 days (three years less one day) during your lifetime, without it affecting your LHC loading.
Before deciding to drop your cover, Dr David said it's important for members to also consider how cancelling cover may impact their hospital care in months to come.
"Demand for elective surgery will likely rebound and create a huge bottleneck in the health system in six months. Holding onto your private health insurance during this time will mean members can have access to timely care and won't be subject to public hospital wait lists," she said.
5. What other deals or discounts can I ask from my provider and should I consider switching?
According to Ms Zahos, the private health insurance industry is fragile as it is, so the last thing most insurers want is people abandoning their cover at this time.
"You can bet your bottom dollar that if you pick up the phone and call your provider, they are going to do their very best to keep you as a member," Ms Zahos said.
"Right now, you are in the driver's seat as the consumer to demand the best possible policy for you or your family".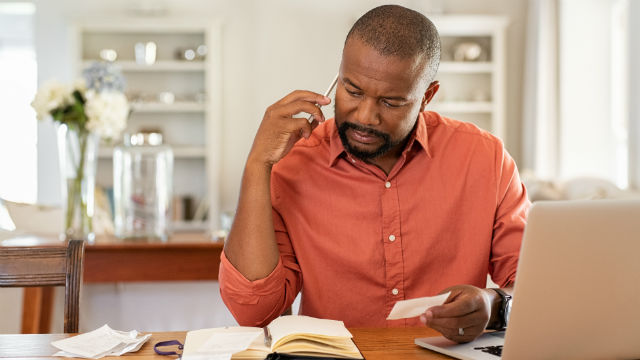 When you call your insurer consider asking them whether they can be flexible with your cover options, such as with your extras, or can provide any discounts.
To get an understanding of what is currently on offer, it is a good idea to compare your options. This could give you bargaining power with your current provider, or provide you with some alternatives that may be better suited to your needs if you are unhappy with your fund's response.
"If you are looking to switch providers, it's important that you are not just chasing price or looking only at the sign-up incentives on offer. You really need to spend some time looking carefully at a policy's inclusions, exclusions and claiming limits to see if they will suit your current and future needs," Ms Zahos said.
You might find the following articles helpful: