Putting your skills to work in the sharing economy could see you pocket up to $5,000 a month. We look at the in-demand gigs and what they're paying.
The coronavirus pandemic has wreaked havoc on the job market, pushing an extra 283,000 Australians out of work since the start of 2020 according to the Australian Bureau of Statistics. But the bills don't stop rolling in, and that's seeing a growing number of people jump into the sharing economy to keep their income flowing.
"The COVID pandemic has forced many Australians to rethink traditional employment and pursue freelancing. Taking your skills online as a freelancer can build an income outside of a traditional employment environment," Peggy de Lange, Vice President of International Expansion at freelancing platform Fiverr, told Canstar.
You may not need specialist skills or expensive equipment to get started with a few gigs. There is a smorgasbord of opportunities to make money through the sharing economy, and a can-do attitude could be your best asset.
10 most in-demand jobs on Airtasker
Aussie site Airtasker is a popular choice for gig work, used by 34.8% of digital platform workers. It connects 'Posters' – people who want to outsource a job – with 'Taskers', who offer to do the work for an agreed fee.
There's no shortage of ways for Taskers to turn a buck and according to Airtasker, it's possible to earn up to $5,000 a month.The trick can be to focus on the most popular tasks. The table below reveals Airtasker's most in-demand jobs and how much they're paying.
Top of the leaderboard is removalist work – and you may not need a two-tonne truck to apply. "Removals is not necessarily a whole house move. This also refers to moving certain items such as a bed or a fridge," said Alexandra Aguirre Tully, Brand Lead at Airtasker. If you're happy to take the task on, the average payment is $109.
The second most popular job on Airtasker is general handyman duties. This could involve anything from home maintenance to hanging artworks or a mirror. For this, you can expect to be paid an average of $248 per task. Pick up five such gigs in a week, and you could be looking at a weekly pay cheque of $1,240.
Or, grab a mop and bucket and raise your hand for a cleaning gig, to earn an average of $138 for each job.
Do note, these figures are before fees. Taskers pay a service fee, which can range from 10-20% of the task price depending on how much you've earned with Airtasker over the previous 30 days. The more you earn, the lower your fee.
Top 10 jobs on Airtasker
Rank
Role
Average Task Price
1
Removalist
$109
2
General Handyman
$248
3
General cleaning
$138
4
Pick up and delivery
$80
5
Gardening/lawn mowing
$145
6
Waste disposal collection
$129
7
Furniture assembly
$118
8
Paint and painting services
$495
9
Mechanic
$183
10
Water plumber
$206
Source: Airtasker. Price before fees.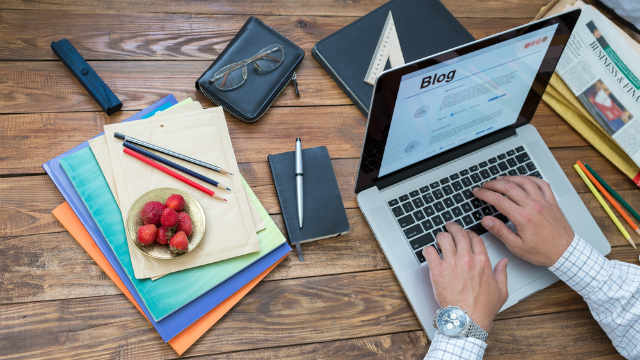 5 most in-demand gigs on Fiverr
If you have skills that can be put to work in the digital world, freelancing platform Fiverr could be your go-to solution to boost income. It's a chance to build an online profile explaining your services, and promoting your skills. As Ms de Lange pointed out, one of the pluses of Fiverr is that it lets you access a global market of potential clients.
Right now, as more businesses move from offline to online operations, Fiverr is seeing demand for services that can enhance or help to build an online presence. The table below sets out the five most popular categories for freelancers across Fiverr, along with the range of potential earnings.
If you're handy with words, penning a blog could be worth as much as $1,470. Working with web pages to improve their ranking on search engines like Google could see you earn up to $1,400. Or, if you're a tech whiz, put your graphic UI skills to work, with earnings potential of up to $8,880 per gig. Again, these earnings don't take into account fees. Fiverr takes a 20% cut of the total value of your transaction.
Fiverr's top five categories for freelancers
Rank
Role
Average
Payment
1
Articles and blog posts
$105 – $1,470
2
SEO page optimization
$190 – $1,400
3
Graphical user interface design (Graphic UI)
$260 – $8,880
4
Video editing
$140 – $4,510
5
Website creation
$555 – $5,770
Source: Fiverr (price ranges are for Fiverr Pro services offered)
How to get started
Getting started in the gig economy is relatively easy. To become a Tasker with Airtasker, just create an account on the platform, and start browsing through the tasks that you're able to complete. You need to be aged over 18, and have working rights in Australia. From there, you can make offers on tasks that are posted.
If you're a freelancer hoping to land projects through Fiverr, Ms de Lange said it's important to first recognise the skills that you have, and how they can be transferred online. If you're confident you have a suitable offering, it costs nothing to sign up to Fiverr and set up your profile – choosing from more than 200 freelance categories.
Tips to help you improve your chances of making money
With plenty of people competing for work in the gig economy, a few extra steps can help you stand out from the crowd. According to Ms Aguirre Tully from Airtasker it's important to build a detailed profile of yourself on the platform. "Your profile is a representation of who you are. Having a genuine and descriptive profile builds trust between members, meaning a higher chance that Posters will want to assign tasks to you," she explained.
Ms de Lange from Fiverr agreed that Australia's freelance market is competitive but demand remains high. She said it is possible to set yourself apart from the competition by "ensuring your profile, services and interactions are professional and attractive to your target clients".
"We have seen a number of successful sellers create a short, professional video to introduce themselves and their services to potential buyers. This elevates your offering and provides an additional sense of credibility, as well as adding a personal touch to your services," Ms De Lange added.
As freelancers on Fiverr set their own rates, it could also be worth taking a look at the fees being charged by others in your field so that you don't price yourself out of the market.
---
About Nicola Field
Nicola Field is a personal finance writer with nearly two decades of industry experience. A former chartered accountant with a Master of Education degree, Nicola has contributed to several popular magazines including the Australian Women's Weekly, Money and Real Living. She has authored several best-selling family-focused finance books including Baby or Bust (Wiley) and Investing in Your Child's Future (Wiley).
This article was reviewed by Editorial Campaigns Manager Maria Bekiaris before it was published as part of our fact-checking process.
Main image source: Monkey Business Images (Shutterstock)