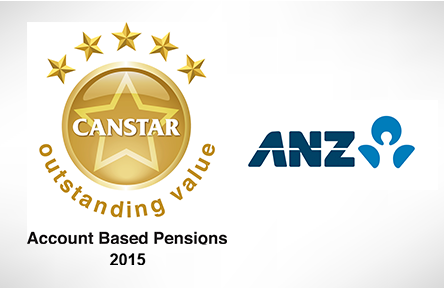 Account-based pensions are a vital way of accessing superannuation for a large portion of the retired and retiring population and each year Canstar researches and rates account based pension funds across Australia to determine which ones offer outstanding value for money. This year we looked at 66 different products from 59 superannuation providers. The
ANZ SmartChoice Pension
proved a winner, receiving a five star rating for outstanding value across all profiles assessed. Canstar caught up with Patrick Clarke, Head of Direct Super & Investments, for some insights into member engagement.
Q: With account balances of retiring workers increasing, will investors inevitably have a greater focus on fees in the future?
A: I think there are a couple of reasons why fees will become more important to investors.
The level of fees a person pays is one aspect of their super that an individual can control. All other things being equal, fees have the greatest impact on a member?s retirement balance.
We have seen that super fees have been the focus of a number of external reviews, including the Financial Services Inquiry ("FSI"). One of the major objectives of the recent reforms (MySuper, Stronger Super, SuperStream) was to reduce fees and there will continue be scrutiny as to whether the reforms have met this objective.
In the past fees have been a focus of advertising activity and this is very likely to continue in future.
Q: Can you explain how the lifestage pension option works? How important is it for retirees to continue to have some growth funds in their portfolio?
A: For many Australians, the challenge of how to invest someone?s super is daunting. Our lifestage funds make decisions about asset allocations and when they should change for investors. This decision is based on the decade in which a person was born. The older a person gets, the more concerned they should be about capital preservation. That doesn?t mean that capital growth should be sacrificed completely and our lifestage funds maintain an exposure to growth assets even at the oldest decade fund (1940s).
Q: "Digital disruption" is a predominant theme in financial services at the moment. Do you expect to see any disruptive elements in terms of superannuation and pensions?
A: The single biggest disruption to the super industry remains the integration of banking and superannuation. The vast majority of members are disengaged with their super because they only hear about it once a year. Australians look at their banking regularly, and if their super balance sits alongside their banking – they are by default more engaged. The ability to digitally consolidate superannuation is also significant as it reduces the number of superannuation funds people hold and therefore reduces the total fees in the industry.
Q: How important is it nowadays for Funds to engage with their members online? What types of online resources do members want or expect?
A: It?s critical that funds engage with their members online. Australians are already doing the majority of their banking and financial transactions online. Superannuation should be no different. Online no longer means desktop computers either. You must have a mobile presence – whether by SmartPhone or Tablet. It?s important to give people easy access to their super 1) so they know where it is and 2) they can tell their employer where to place their super contributions. Online tools that help people understand concepts like salary sacrifice and how much super is enough are also helpful and suit an online format.