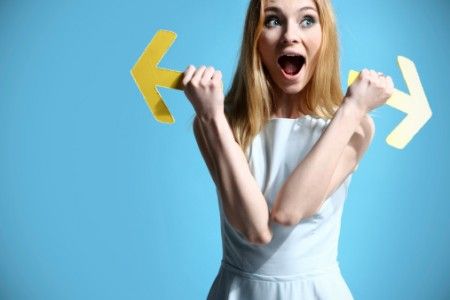 Statistics show that around 83% of superannuation members sign up for the default insurance cover, via MySuper, offered by their super fund. Life insurance within super is appealing to many because it is low cost, being group insurance bought in bulk by the fund. Even if you change employers, you can generally still retain your insurance by requesting to continue with it – although note that this does not always apply.

Find out what life insurance is here.
When choosing a super fund with built-in insurance, remember there are pros and cons with relying on your super for all your insurance needs. Sure, it may be cheaper but often the cover is nowhere near as far-reaching as a stand-alone policy. Often life cover in super is usually only for $100,000 or $200,000 when in reality you may need closer to $500,000 or $1 million-plus to protect your family.
Pros of insurance in superannuation
Insurance inside super can be cheaper because of bulk buying power of funds.
No medical examinations are required to take out the basic level of cover.
Super policies often include total and permanent disability insurance (TPD) and income protection insurance.
It is tax effective since the premiums are paid out of super contributions made by your employer or from personal  super contributions that generate either a direct tax deduction (for the self-employed) or are paid from pre-tax income, in the case of salary sacrifice contributions.
Premiums can be deducted from super contributions.

What is salary sacrifice? Find out here. 
Cons of insurance in superannuation
The amount of insurance cover you can get could be less than you want or need.
Trauma insurance is not available through superannuation funds.
Premiums paid from super contributions mean less money available to invest. This will affect the amount of money that you have in your super fund at retirement.
Most income protection policies inside super provide for only two years? worth of income protection – what if you cannot work for several years longer than that?
There can be delays in life insurance benefits being paid since these initially go to the fund, which then distributes them to the beneficiaries. This could be a lengthy and frustrating process.
Unless you have the option of making a binding beneficiary nomination, you can?t be certain your life insurance payout will go to the people you want it to.
Beneficiaries who are not financial dependents will be liable to pay tax on the amount whereas the same benefit paid from a policy held outside super is tax-free no matter who receives it.
It?s always better to have some life insurance rather than none, but it?s wise to know exactly what your insurance will or won?t pay and in what circumstances. Ask your super fund about the details of your insurance and remember there is nothing to stop you from taking out cover both through your super and independently if that better meets your needs.