One of Australia's favourite holiday islands is fast becoming a shopper's dream.
Bali has become known by tourists as a shopping mecca for more than just its affordability – it also has an abundance of unique, handmade items that appeal to the artistic crowd. Balinese-style wares also happen to be right on trend, popular not only with designers, jewellery and fashion fans, but also with consumers adding some flavour to their home décor.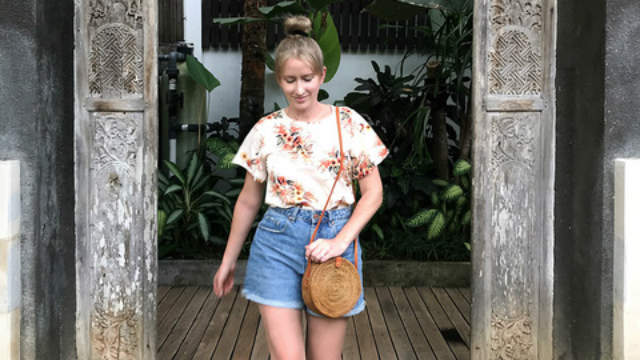 Here are five of the best areas in Bali for shopping, including markets – and there's something for everyone:
1. The streets of Seminyak
Seminyak is one of the main tourist hubs in Bali and it has a lot to offer if you want to shop. Besides the brand name stores and boutiques, you'll find a range of smaller stalls where you can test out your bargaining skills. My favourite place to shop is along the street Jl. Raya Basangkasa. A lot of the stores here don't even have a name, but have a range of products from leather shoes to accessories, homewares and Balinese-made goods. They have a great range of styles and some of their products can even be made to order. My hot tip – if you plan on getting something made to order, it's a good idea to visit the store at the start of your trip, to give them time to make your items. This street is also dotted with restaurants so when you need to stop, there's always somewhere nearby to have a drink or meal.
2. Canggu boutiques
You will find boutique after boutique of quality clothing, homewares and art along the streets of Canggu. It is a great place to browse or shop for items you might not find anywhere else in Bali. One of my personal favourites is Bungalow Living, a homewares store with a small cafe attached, however prices are closer to what you'd expect to pay in Australia, so if you're after a bargain, this may not be the place for you.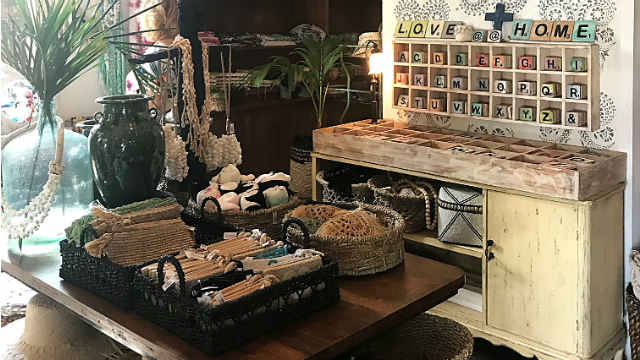 3. Coco Supermarkets
If you're looking for small trinkets, souvenirs, Balinese food or beauty products, Coco Supermarkets have a huge range of small-ticket items on offer. It can be a great place to shop for small gifts, get a taste of Balinese coffee, tea and sweets or bring something home you can use daily, such as soaps, creams, candles and more. A supermarket may not be the first place you'd think to look, but if you're after a break from the bargaining, cheap prices and nicely packaged goods, it could be a good place to check out. Bali's famous 'Kopi Luwak' coffee can be found here as well as coffee, mango and coconut-flavoured everything.
4. Ubud markets
The markets in the centre of Ubud are a great place to find a range of handmade Balinese goods such as hand-woven baskets and bags, accessories, jewellery and homewares. Many of the items in the Ubud markets have been made in surrounding villages before being sold at market. While still affordable and generally cheaper than in Australia, the prices on leather goods, woven items and Batik fabrics made in this region will likely reflect the quality of the materials and time taken to produce. One of the best tips when bargaining in Bali markets: decide on your price before you start the bargaining process. That way you can walk away if it gets too high.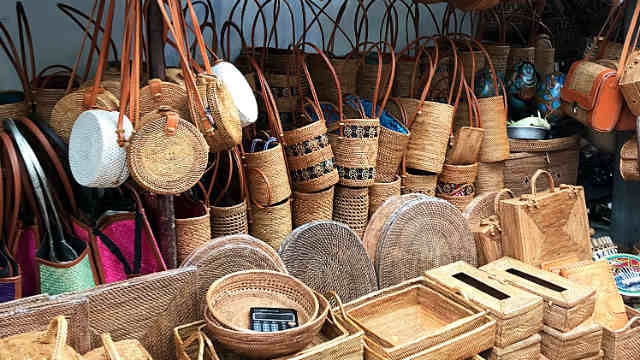 5. Old Man's Market
The Old Man's beachfront bar in Canggu holds a lot of events, but if you happen to be there on a Saturday, you can't miss the once-a-month market. Along with young vibes and good-quality food, you can find handmade items, clothing, jewellery and more. Last time I was there I even found some tasty meat pies – ideal for those missing home! There's also the Old Man's blue wall which is great for selfies. This is one of the best-known markets in Bali and it rates highly on my list because of the fun vibe and assortment of crafts.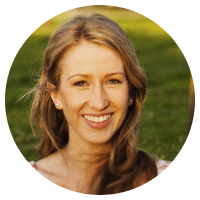 About Emily Connett
Emily Connett is the voice behind Dossier Blog – a site dedicated to creative living and savvy travel tips. Now based in Australia, Emily has lived in Canada and travelled overseas extensively while sharing her travel tips. Instagram – @dossierblog
Cover image source: Pelikh Alexey (Shutterstock)
Article images: Emily Connett