When planning your next holiday overseas there are many exciting aspects to consider – your destination, your accommodation of choice and how you will fill your days, not to mention pondering how much food you could possibly consume in one day. But when it comes to making financial transactions while away from our shores, you may ask yourself if travel money cards are a good option for you.
This year has seen a shakeup in the travel money card offering, with notable changes including the introduction of a new product that blurs the lines between debit card and travel money card.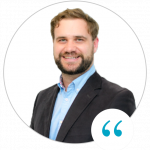 According to Canstar's Group Manager of Research and Ratings Mitch Watson, other institutions that offer both debit cards with overseas functionality and travel money cards could look to consolidate their products in the future, to keep pace with this evolving market.
"At a minimum, the introduction of these types of products should see pressure on other travel money card providers to assess the fees they are charging for transacting if they are to remain competitive in this market."
2018 Travel Money Card Star Ratings
To bring you the full picture when it comes to travel money cards, Canstar Research did a deep dive into the sector ahead of launching its 2018 Travel Money Card Star Ratings. This involved researching and rating 15 different products from 14 providers. After crunching the numbers, Canstar has identified four recipients of a 5-Star rating.
What does a 5-Star rated travel money card look like? Canstar Travel Money Card Star Ratings use a sophisticated and unique ratings methodology that compares both cost and features across products. Canstar Star Ratings deliver consumers a shortlist of products, enabling consumers to narrow their search to products that have been assessed and ranked.
The Star Ratings for Travel Money Cards in 2018 were assessed across seven currencies – USD (US Dollar), NZD (New Zealand Dollar), EUR (Euro), GBP (Great British Pound), THB (Thai Baht), JPY (Japanese Yen) and SGD (Singapore Dollar).
And the 5-Star winners are….
Each product reviewed for Canstar's Travel Money Card Star Ratings was awarded points for its comparative pricing and positive features.
After crunching the numbers, Canstar announced the four standouts who have received a 5-Star rating (listed below in alphabetical order):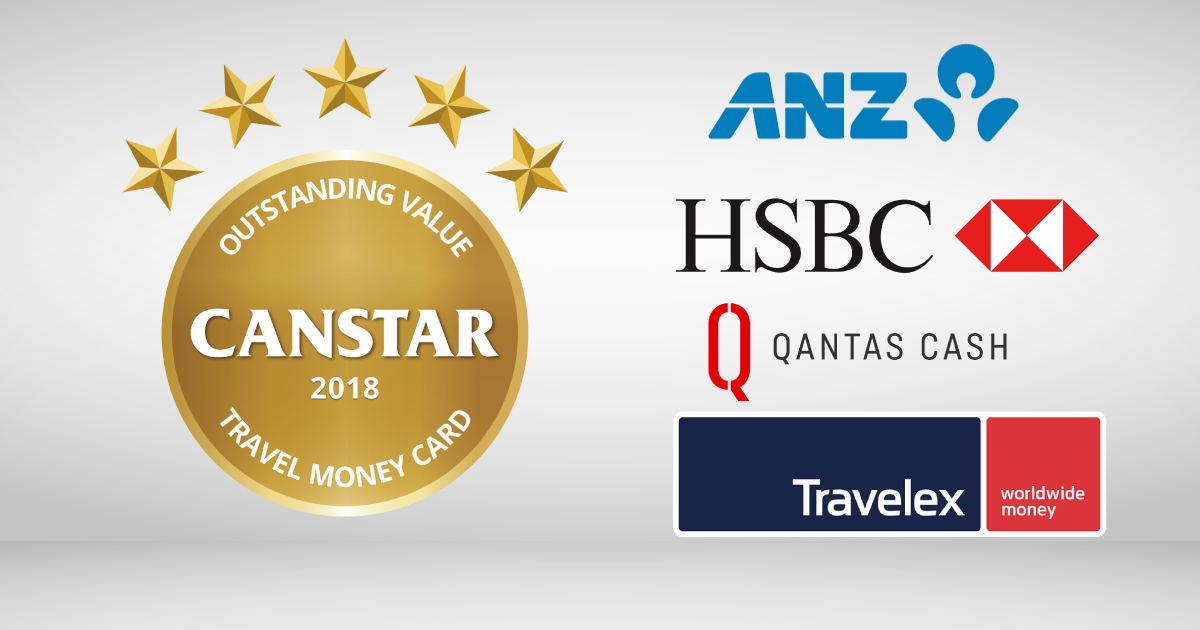 The following table displays these four 5-Star rated products, sorted by provider name (alphabetically).
ANZ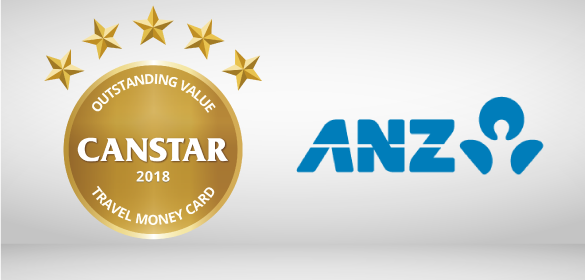 ANZ's Travel Card received 5-Stars, which Canstar Research attributed to offering competitive exchange rates and transaction fees relative to other products on the market. In addition to these competitive rates and fees, ANZ also offered an extensive network of branches, allowing customers more face-to-face support.
HSBC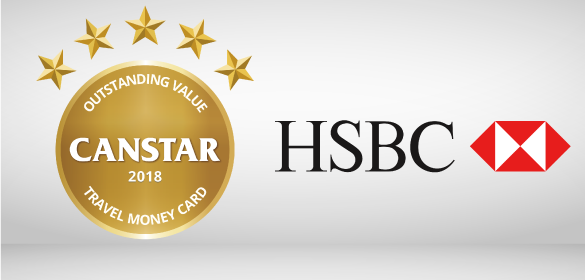 HSBC achieved a 5-Star rating in this category for the first time for its Everyday Global Account, a product it launched earlier this year. Canstar Research attributed its success primarily to its outstanding exchange rate offering across six of the seven currencies considered and its zero-fee structure. Canstar Research also found HSBC offered a competitive feature suite, including same-day and multiple-day reloads and the ability to lock your card and change the pin code online.
Qantas

The Qantas Cash product maintained its 5-Star rating from 2017, with Canstar Research noting its performance was driven by highly competitive exchange rates combined with a market-leading rewards program. Cardholders earned 1.5 Qantas Frequent Flyer points per dollar spent overseas.
In terms of features, Qantas scored well above average. Canstar Research found it performed particularly strongly for categories including terms and conditions, dispute resolution over the phone or via email, the ability to hold multiple currencies at once and allowing a maximum of 11 currencies to be held.
Travelex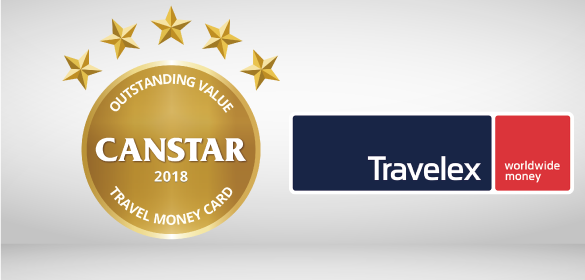 Travelex received a 5-Star rating for its Money Card, with Canstar Research noting the large number of kiosks available to consumers made it easier for them to access assistance. The Travelex Money Card also offered exchange rates that were competitive in the market with relatively low transaction fees.
What are the potential benefits of travel money cards, anyway?
A key advantage of travel money cards that appeals to some travellers is they are cash-based. This can be beneficial in other countries that may not be as credit-card friendly as Australia, such as South East Asia. Mitch Watson said when it came to accessing cash, travel money cards were likely to have an overall lower cost than using a credit card to make a cash advance from an ATM.
"While most travel money cards will charge a fee for using an ATM, credit cards will generally charge a fee in addition to charging interest at the cash advance rate from the day of withdrawal."
Travel money cards could also assist with organising your spending budget overseas, thanks to the ability to lock money in at a fixed exchange rate. This can help remove the impact of currency fluctuations.
There can also be disadvantages to using travel money cards (this article contains more information on the pros and cons), so ensure you weigh up your options before your next overseas adventure.
Travel money cards aren't the only option available for spending money overseas – travel debit and credit cards remain popular in a society that is becoming increasingly mobile and cashless. While there are numerous credit and debit cards that can be valuable for travellers, their advantages and disadvantages are different to those of travel money cards.
Travel money card tips
To get the most value out of your travel money card, Mitch Watson recommended considering three major points:
How likely are you to make certain types of transactions? e.g. paying with cash or card.
What is the card's fee structure?
How much money will you need?
It is important to consider the first two points when choosing a card. For example, if you will be mainly making purchases at a point of sale terminal, check the fee your chosen product will be charging. Paying an extra dollar for every contactless payment could quickly add up.
It is also a good idea to consider how much money you're likely to need – having money left over when you return could result in losing a portion of it to exchange rate margins when you change it back to AUD. Try to factor in expenses like travel, eating out and souvenir shopping before you leave so you can get the most bang for your foreign buck as possible.
Compare travel money cards
For more information about Canstar's Travel Money Cards Star Ratings, including eligibility criteria and how we arrive at a final rating, view our methodology report.