With over 809,000 short-term departures during May of this year alone, it's clear that Australians love jetting off overseas. However, with a dollar that
isn't going anywhere good soon
, it may be that holidaying at home will become more cost effective and perhaps even more popular. If an Aussie getaway is on your wish list for this year, here are seven amazing (luxury) places to visit in Australia.
Eco Beach, WA
Found in the untouched Kimberley region of Western Australia, Eco Beach is an ecologically friendly and sustainable resort offering high-standard accommodation set to coastal views. In short, it's a perfect balance of luxury and ecological mindfulness, which makes it one of the best places to holiday in Australia. Just south of Broome, it's easily accessible, and offers a range of different accommodation, from their eco-tents to two-bedroom eco-villas.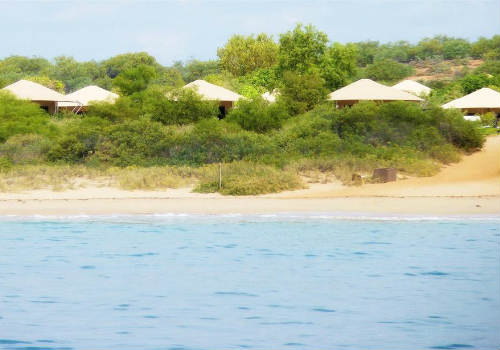 Lady Elliot Island Resort, QLD
Found at the southernmost point of the Great Barrier Reef, Lady Elliot Island is home to another eco-resort; one offering scuba diving, snorkeling, and an opportunity to witness one of the most diverse eco-systems in the world. Accommodation ranges from eco-cabins to two-bedroom island suites. From June to October, humpback whales can be seen during their migration, and from November to February, turtles can be seen coming ashore to nest. It easily ranks as one of Australia's best holiday destinations, so why not give it a look?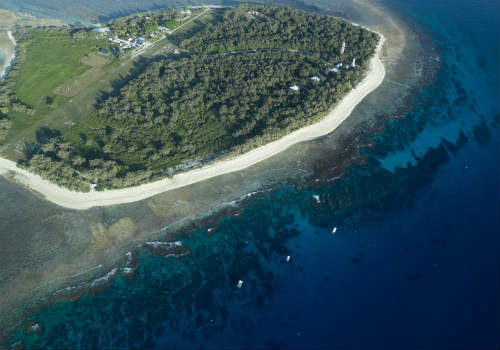 Angourie Rainforest Resort, NSW
With an excellent surf beach on one side, and the village of Yamba (once voted the #1 town in Australia) on the other, Angourie Resort is a multi-award winning four and a half star eco-friendly holiday destination, that sits beside 600 hectares of open forest and rainforest. Do you really need to hear any more to be convinced that it's definitely a place worth visiting in Australia? On top of the facilities offered by the resort, the proximity of Yamba means you'll have no problems finding something to do or somewhere to spend time.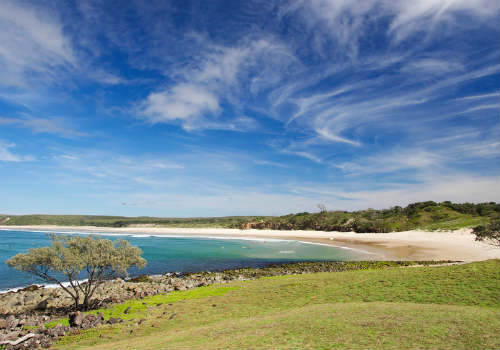 QT Falls Creek Resort, VIC
If you're after a skiing holiday, then this is definitely a luxury option. Voted Australia's Best Ski Resort in both 2013 and 2014 by Luxury Travel Magazine, QT Falls Creek Resort sits at the base of the main ski runs, and offers views of the surrounding valley, slopes, and mountains. The ski runs are beginner and intermediate friendly, meaning that anyone can pick up a pair of skis or a snowboard, and have a crack at the slopes. However if you don't feel like going out on the snow, the resort offers a number of alternatives, including a day spa, and a lounge bar, earning it a spot on the list of best Australian holiday destinations to visit in winter.
Cicada Lodge, NT
300km south of Darwin, Cicada Lodge is an eco-friendly resort located inside Nitmiluk National Park. A collaboration with the Jawoyn people, the resort exists as a base from which to explore Nitmiluk National Park, and the strong cultural heritage of the land. It offers luxurious accommodation, and a number of high-class facilities including an outdoor pool and complimentary high-speed internet, which serve to make your trip as enjoyable and comfortable as possible. The rich cultural aspect plus the incredibly high standard of the accommodation mean that Cicada Lodge is definitely one of the best places to see in the Northern Territory.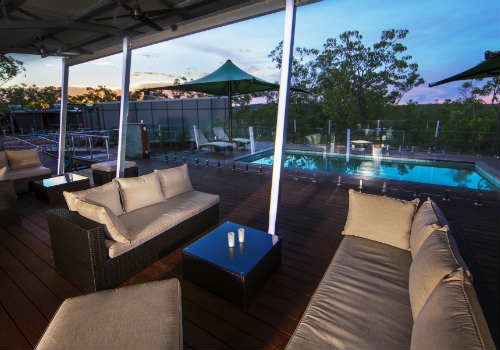 Saffire Freycinet, TAS
Located mid-way along the East Coast of Tasmania, Saffire Freycinet is an incredible hotel, having won several awards including "World's Best Boutique Hotel" and "Hotel of the Year 2011" from World Architecture News Awards. The hotel's suites offer award-winning design and furnishing, and views of Freycinet National Park and Wineglass Bay. Also available is the opportunity to encounter and learn about Tasmanian Devils in a natural setting, along with several other experiences unique to Saffire Freycinet, such as visiting the nearby Oyster Farm, archery, and Pelican Bay bird-watching. The architecture alone makes this hotel notable, but coupled with the beautiful surroundings and nearby opportunities for unique experiences? Put Saffire Freycinet on your bucket list of places to visit in Australia before you die.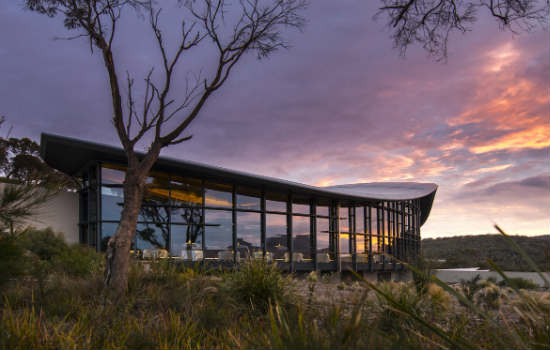 Southern Ocean Lodge, SA
If you're planning on going to South Australia for a holiday, check out Southern Ocean Lodge. It's located on Kangaroo Island, which is home to a huge range of native wildlife and natural attractions. You'll occupy one of only 21 suites, all of which cantilever along the coast, providing each suite with a perfect balance of comfort and immersion in the wilderness. With itineraries designed daily, guests will never be without something to do, with activities including kangaroo spotting, and meeting sea lions at Seal Bay. On top of this, the abundance of wildlife means that guests are likely to encounter wildlife wherever they go; the resort has been described as a 'zoo without fences', which sounds to us like a place worth visiting!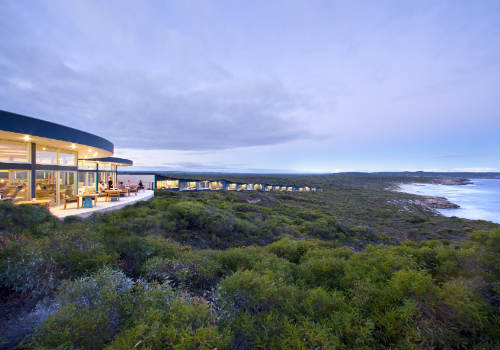 Of course these are all luxury destinations … but for more budget-conscious travelers, keep in mind that many of the holiday destinations suggested have camp grounds or other accommodation styles somewhere nearby; holiday destinations for Australians will never be in short supply, we assure you!