What are the hottest gifts this Christmas for technology lovers? We've discovered 10 of the most in-demand tech toys this Christmas.
In our modern age dominated by computers and digital media, brand new tech has quickly become an extremely popular gift at Christmas time. From smartphones and fitness trackers to video games and cameras, consumer technology now permeates almost every aspect of our lives.
This abundance of hardware makes it pretty easy to find a techy toy for your friends and family, but also makes it quite hard to choose the right one! How can you avoid surprising your kids with something that came out five years ago? Well thanks to AA Insurance and their technology suppliers, we've discovered 10 of the most in-demand tech toys this Christmas. If you're after some fresh gift ideas, read on!
Mobile: iPhone 7 & 7 Plus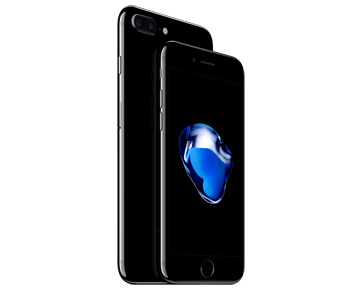 Apple's iPhone has been the archetypal smartphone for over a decade. The original iPhone revolutionised the smartphone world by combining a media player, mobile phone, and internet-enabled computer into one iconic design.
The latest iPhone 7 has continued that tradition of innovation with a dual-lens camera (on the 7 Plus) that can shoot 4K video and slow motion; the most powerful processor ever built into a smartphone, twice as fast as the iPhone 6; a fingerprint-sensing home button and pressure-sensitive 3D touch; all wrapped up in a water-resistant and dust-resistant metal body. Then there's the intuitive design and powerful inbuilt apps of iOS 10, including universal search and the new Home app. It all adds up to one of the most capable phones on the market.
As usual with Apple, all this tech doesn't come cheap. The iPhone 7 with 32GB of memory starts at $1,079 RRP. The larger, more capable 7 Plus is a rather steep $1,269 for the same 32GB capacity.
While those prices are similar to other top level flagship phones, the fact is there are many capable Android phones on the market for hundreds of dollars less – or even Apple's own iPhone SE. But if you're after the best money can buy, you really can't go wrong; the iPhone 7 is one of the best smartphones ever made.
Computers: iPad Pro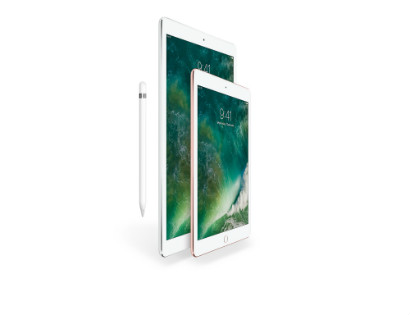 The iPad has long been a successful tablet to rival the larger touchscreen machines from Samsung and Google. With the iPad Pro, however, Apple has expanded the iPad's horizons. Rather than just being an internet and media device, the Pro is designed for serious work capability on the go, competing with the likes of 2-in-1 computers such as Microsoft's Surface.
The iPad Pro comes in 9.7″ or 12.9″ sizes, and comes with Apple's powerful A9X and M9 processors to ensure enough power to run demanding applications such as video editing and 3D modelling. It also packs in four speakers for surround sound, and a camera of up to 12MP (like the iPhone 7). The Pro also brings hardware that no other Apple product has seen, including a lightweight, mechanical keyboard case and the Apple Pencil, which connects via Bluetooth for precision work.
The most glaring downsides of the iPad Pro are price and power. At a starting price of $849, ranging up to $1,149 for the 12.9″ model, it's expensive for a tablet – although the price is somewhat justified considering its size and features. It also lacks the desktop standard processors found in other 2-in-1 computers, and the mobile iOS software is a significant limitation considering the vast range of professional programs available on Windows and OSX.
Despite these shortcomings, however, the iPad Pro does an extremely good job of straddling the divide between workstation and mobile device, and represents a worthy addition to the pile under your Christmas tree.
Gaming: PS4 Pro console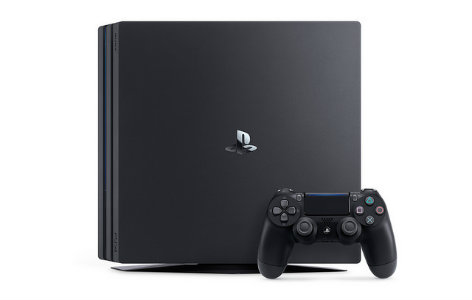 The PS4 Pro is the latest update to Sony's popular Playstation 4 gaming console. After being on sale for over two years, Sony has recently updated the original PS4 to make it smaller and sleeker, while introducing the more powerful PS4 Pro for serious console gamers.
The Pro offers several features which elevate it above the regular PS4, including resolution ranging from Full HD up to 4K, more powerful hardware and therefore improved graphics, and faster frame rates for more reliable online play. A The Pro can also stream TV and movies in 4K resolution from your favourite entertainment apps, making it a true entertainment hub for those who want the best image money can buy.
Speaking of money, the PS4 Pro now retails for $559 in Australia, which is a significant step up from the base PS4's current price of $399. The PS4 is still a brilliant console that allows you to play great games, stream media, and watch DVDs to your heart's content. But for the best performance and visuals you've ever seen on your TV – it's got to be the PS4 Pro.
Camera: GoPro Hero5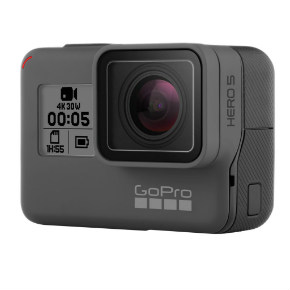 GoPro is to video cameras what Google is to search engines: a company so well-known for its excellent products that brand and product have become almost synonymous. GoPro's range of tiny, rugged, and incredibly capable action cameras is the go-to for all outdoor adventurers who want to capture their adrenaline-pumping action. The newest update to the product line is the Hero5 range, and it certainly doesn't disappoint.
There are two portable cameras for you to choose from…
The first is the $460 Hero5 Session, a smaller, all-lens GoPro with a compact, cubic shape that makes it easy to hold and pass around. The Session continues the expected GoPro features of 4K video, 10MP photos and time-lapse photography, 10 metre waterproofing, one-button controls, and wireless connectivity, making it a breeze to operate in the thick of action. New features include voice control, wind noise reduction, and video stabilisation, as well as automatic uploads to the cloud so that you never lose a thing.
Hero5 Black is GoPro's best camera and retails for $570. It fits the classic GoPro silhouette, and improves on the Session, with 12MP photos and higher HD video frame rates for buttery smooth footage. It also adds advanced features such as a touchscreen display, location capturing, and the ability to capture in RAW and WDR formats for keen photographers. Both cameras have similarly capable competitors which retail for less, but once again, GoPro provides some of the best camera products on the market – products which tech heads will absolutely love for Christmas.
Fitness: Fitbit Charge 2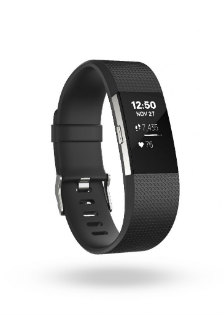 The Fitbit Charge 2 is the second iteration of Fitbit's most popular fitness tracking wristband. Offering a popular balance of useful features with an affordable price, the Charge 2 moves more towards the features and aesthetic of its big brothers (Blaze and Surge), with an accompanying price increase over the previous HR Charge model.
The Charge 2 carries over numerous essential tracking features, including 24/7 recording of steps, calories, active minutes, automatic sleep tracking, and exercise reminders. The new model adds a heart rate sensor (previously optional), along with a sport-tracking GPS, integrated phone alerts, and cardio fitness testing. The larger screen gives you more information more clearly than before, and it all integrates with the widely-praised Fitbit app on your smartphone and online.
The Fitbit Charge 2 retails for just under $250 – considerably more than the previous Charge models, which were less than $200 each. If you're buying for a casual exercise enthusiast, it's definitely worth considering a cheaper tracker that provides most of the Charge 2's features for a considerably lower price: Fitbit, Jawbone, Garmin, and several others offer quality alternatives. But in terms of sheer usefulness and useability, you'll be hard-pressed to find a better value fitness tracker than the Charge 2.
Virtual Reality: Playstation VR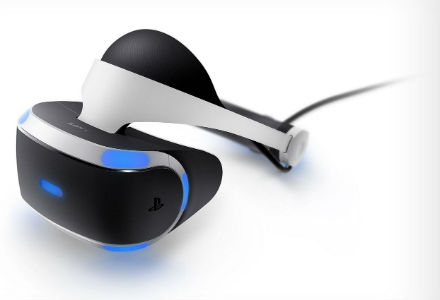 Virtual reality headsets are fast becoming a must-have accessory for videos, gaming, and other media. While earlier headsets had limited apps or were reserved for developers only, a new breed of affordable VR is making the technology accessible for everyone.
One of the best on the current market is Sony's Playstation VR headset. The PS VR connects to your PS4, allowing you to immerse yourself in your favourite video games and media like never before. The headset includes a 5.7″ OLED screen running at an incredibly high 120 frames per second, ensuring your viewing is never interrupted. After connecting to your console, the headset displays whatever game, show or movie you choose, all in immersive 3D. Built-in speakers provide 3D audio, and a microphone lets you give voice commands and talk to your friends online.
The PS VR's has several other features to take it to another level. Full compatibility with the Playstation Camera and Move controllers allows full motion tracking, so that you can play games with an incredible sense of immersion. You can also access specially-made media for the PS VR, and even project your current view to your TV screen for others to see.
The Playstation VR's biggest shortfall is, unsurprisingly, the cost. At just under $550 RRP, it's the same price as the PS4 Pro and much costlier than the base PS4 console. For the majority of customers, the cost just isn't worth it yet, but the cutting-edge technology in the PS VR would definitely make it an incredible gift for the lucky recipient who could make full use of it.
Music: UE Boom 2

Ultimate Ears is well-known for making some of the most popular and iconic portable speakers on the market. Following a revamp of their range, the UE Boom 2 stands out as the best combination of price and power, and is the perfect gadget for music lovers who want to play their favourite tunes everywhere, for everyone to hear.
A wireless, cylindrical speaker smaller than a can of Pringles, the Boom 2 projects powerful sound in 360 degrees to add atmosphere to any social gathering. It's impervious to water and dirt up to an IPX7 rating, meaning you can take it on rough outdoor adventures and simply wash it off if it gets dirty. 15 hours of battery life means the party can go on all day, and Bluetooth connectivity means you can pair two speakers together for stereo sound – not to mention, you can control your speaker from up to 30 metres away.
With a RRP of $250 (although several retailers are selling it for under $200), the UE Boom 2 is a costly but worthwhile investment for music lovers with plenty of mates. You should definitely consider cheaper alternatives from other providers, but the rugged waterproofing and easy wireless controls make the Boom 2 a very good stocking stuffer this Christmas.
Kitchen: Nutri Ninja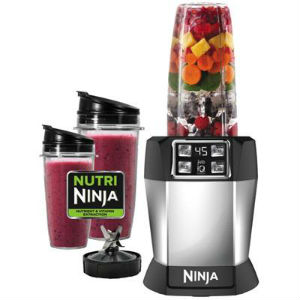 One gadget which doesn't get as much press as the entertainment devices, the humble kitchen blender has nevertheless experienced somewhat of a revolution in recent years. Products such as the Nutri Bullet have added many features which we never knew we wanted, and the Nutri Ninja has continued to expand the blender's horizons to make it an interesting and practical Christmas gift.
The Ninja has a modular design that makes it incredibly easy to run and clean. The blade is part of a rubber base which screws into one of several blender jugs and acts as a lid, while the other side attaches to the base of the blender with a simple click. There's even a portable lid that allows you to take your blender jug on the go as a drink – it really is that simple.
You can choose from several blending modes: continuous and pulsed operation are both standard, but there's also the custom Auto-IQ mode with blend, crush, and pause cycles for maximum nutrient extraction.
The Nutri Ninja retails for around $200, with prices varying between stockists. While a regular blender will perform similar basic functions, the convenience and clever design features of the Ninja really do make it a useful gift for food or fitness lovers.
Big Toys: DJI Phantom 4 Drone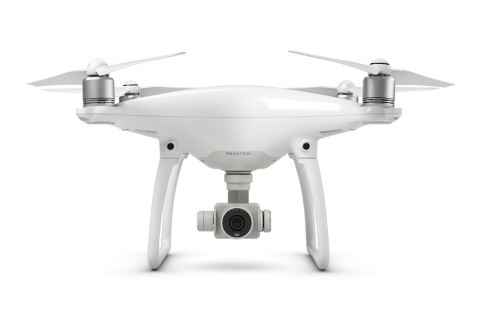 Drones are all the rage with gadget lovers these days – the thrill of flying, combined with a unique aerial perspective for breathtaking photos and video footage, makes them practical as well as fun. The best Christmas gift for adults who still love their toys, the DJI Phantom 4 is one of the most accomplished drones currently on the market.
The Phantom 4 boasts a much-improved flight time of 28 minutes, with a 5km range, making it extremely versatile. The hardware includes a bunch of clever features: a stereo positioning system to make stationary hovering extremely precise; visual tracking for following fast-moving targets, such as cars, bikes, and skiiers; front-facing sensors to avoid obstacles; and a lightweight construction to maximise agility.
The inbuilt camera is also of professional standard, with 4K 30fps video, slow motion, and 12MP photos. An integrated gimbal keeps footage smooth no matter how much the drone moves, and the software provided in DJI's free apps makes capturing, extracting, and editing footage as easy as can be.
There are some downsides: the half-hour flight time can be limiting for those who want a drone which can follow them all day long, and the steep retail pricing of around $1700 makes it a gift for enthusiastic drone users only. Nevertheless, the Phantom 4 provides hugely impressive capabilities which make it a gift that will be remembered for years to come.
Small toys: Star Wars BB-8 robot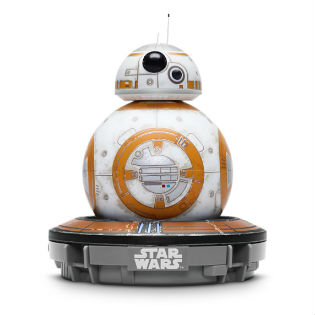 Most of this list has been toys for big kids and adults, but we couldn't finish off without a toy for the kids! One of the most iconic characters in Star Wars: The Force Awakens, BB-8 is a droid with a spherical body that rolls independently of its head. Remarkably, BB-8 was a physical robot in the movie and not CGI, and now a retail version has come out that lets you control the droid for yourself.
Sphero's BB-8 droid can be controlled by smartphone app so that you can move the droid using your phone or by voice command. You can also set BB-8 to explore autonomously, even recording videos using a built-in camera. A charging base comes with the robot so you can charge it easily, and its small, spherical design makes it as safe as can be! BB-8 retails for around $250.