Find out why Serina Bird chose to withdraw super as part of the COVID-19 early release scheme, how she did it and what she plans to do to catch up.
Superannuation is powerful. More than half of my net wealth is in superannuation. If I have any regrets about my investment portfolio, it is not contributing more to superannuation when I was younger.
Yet last week I received money from my superannuation as part of the government's COVID-19 Early Release Scheme. Why did I withdraw super? And what was the process like?
It's my money
I continued to mutter about the mass migration out of superannuation as I watched a 60 Minutes special on (mostly young) people withdrawing now to spend on short-term splurges. Surely people wouldn't be that crazy?
Then I met several people who spoke openly about how they had withdrawn superannuation. One was a chef who lost his job during COVID-19. Early access to super helped him open a chef's table experience. Another distrusted superannuation and felt the money was safer on her mortgage. "It's my money, and I want to be able to use it now rather than never seeing it," she said.
"It's my money" was a theme that came up again during a podcast interview I did with Aussie Firebug, who has a semi-cult following in Australia's Financial Independence Retire Early community. I was surprised when he said that while he understands the long-term benefits of super he, too, would withdraw superannuation in a heartbeat if he was able to.
As I pondered these conversations, it occurred to me that these were not people who were
frittering away their superannuation on retail splurges. Instead, they were using their superannuation funds strategically to start new ventures, give themselves a buffer or invest elsewhere.
I realised I had been affected by COVID
While seeking to maintain a positive, abundance mindset during difficult times I had overlooked the obvious; as a new business owner in a creative industry, my earnings had gone down on average 30% in recent months.
A few weeks ago, my husband and I decided to sell some shares. After diving in mid-March, the ASX has staged a remarkable comeback. The value of our share portfolio had almost returned to where it was two and a half years previously.
"Since the sharemarket is doing well – and with uncertain times ahead – why not sell and put it on the mortgage?" we reasoned. "And why not do the same with super?"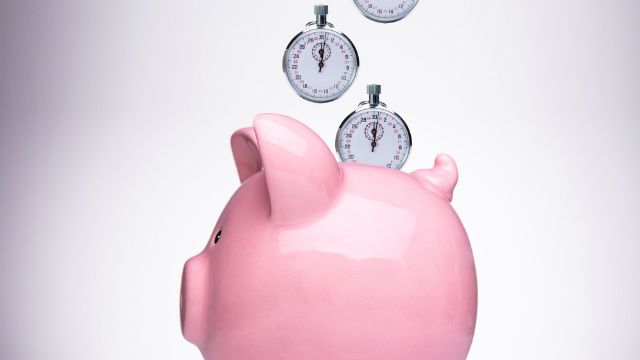 Withdrawing super was faster than I thought
It took 12 minutes and 20 seconds from the moment I typed an inquiry into Google to submitting my application. The money was in my account within a week.
Log into the myGov website or app. In the early days the site struggled with increased demand but it worked smoothly two weeks ago when I accessed it.
Apply through the Australian Taxation Office (ATO). I hadn't yet linked the ATO service to myGov, so this took me an extra three minutes. Once linked, it was then easy to click on the button to start the process for early release of superannuation.
Check your eligibility. There is a link in the ATO online form that refers you back to the ATO website where you can read eligibility criteria. Make sure to check whether you are eligible before applying as you could be penalised if you are non-compliant. In summary, to be eligible you must:

be unemployed
be eligible for financial assistance (e.g. JobSeeker payment, Youth Allowance, Parenting Payment)
have been made redundant, your working hours reduced by 20%, or be a sole trader and have suffered a reduction in business turnover reduced by 20%.

Nominate how much money you want to withdraw. You can withdraw up to $10,000 this financial year. This was the tricky bit for me as I had a super account with less than $10,000 and I wanted to withdraw it in full. The ATO service in myGov provided a link to both of my superannuation accounts and their value – but the value was not current. I spent a few more minutes logging into my superannuation account to check the balance. I ended up having to leave $82 in this account as the value went up.
I applied on a Thursday afternoon. At lunchtime on Tuesday, I received a message from the ATO advising it had approved my application. The next morning I received an email from my super fund asking for confirmation of my bank account details. I provided that and the money was in my account that afternoon.
My future superannuation strategy
I have two superannuation accounts: one Public Sector Superannuation scheme, and a second index-style superannuation fund into which I make salary sacrifice contributions. I have two because I was already making the maximum contributions to my main scheme, and that scheme did not allow salary-sacrifice contributions.
My husband has a Commonwealth Superannuation Scheme fund. He increased his contribution from 5% to 10% of his post-tax income three years ago. He also started salary sacrificing at the same time up to the $25,000 limit by adding $8,000 a year into a separate, low-fee superannuation fund (on top of what his employer provides). Basically, my husband has good superannuation schemes and, as a couple, it makes sense to focus on building up his super before he retires.
Our main superannuation schemes are great funds, but sadly we both lost close to a third each through divorce. In recent years, we've focused on rebuilding. But our strategy has recently changed.
I am now a sole trader in the start-up business phase. As I'm not drawing a regular income, I can't reap the tax benefits of salary sacrificing. I will deposit $1,000 before the end of the financial year to take advantage of the superannuation co-contribution scheme. But this is not nearly as beneficial as salary sacrificing into my husband's super scheme.
---

Serina Bird, also known as The Joyful Frugalista, is a former diplomat, author of The Joyful Frugalista, host of The Joyful Frugalista podcast, and a money coach.
This article was reviewed by Editorial Campaigns Manager Maria Bekiaris before it was published as part of our fact-checking process.
Main image source: Suntezza (Shutterstock)