One bank has already announced changes are coming to its savings accounts within days of the latest cash rate cut. Will your hip pocket soon take a hit?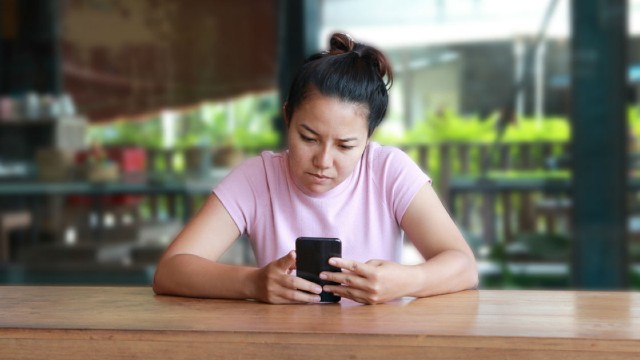 The 100% digital bank, Xinja Bank, just hit the pause button on accepting any more new 'Stash' savings account applications.
This means customers on the hunt for a better interest rate just missed out on their chance to get in on the bank's competitive 2.25% no-strings interest.
Existing customers with a Stash account, however, can still receive the same rate – for now, anyway.
The neobank announced this on Thursday, just two days after the Reserve Bank of Australia (RBA) board voted to cut the official cash rate to the new historic low of 0.50%.
Typically, banks follow cash rate movements as a guide to set interest rates on their products, such as savings accounts.
But Xinja Bank Chief Executive Eric Wilson said the Stash account's variable interest rate – which by its very nature could go up or down at any time – won't be slashed for existing customers just because the RBA has dropped the cash rate.
"Right now, in what are turbulent times, we want to stand by the rate we have offered," Mr Wilson said.
But he warned the neobank still had to juggle costs to its business, including the fact the RBA cut makes it more expensive for Xinja to hold deposits at the same rate before it gears up to launch home loans and personal loans later this year.
He said new customers who have a transaction account with Xinja will get first dibs on new Stash savings accounts when they become available again.
"And just as Woolies, due to unprecedented demand, have run out of loo rolls, so have we run out of Stash accounts 🙂" #xinja #xinjabank

— Xinja Bank (@xinjamoney) March 5, 2020
Xinja's promise to hold down the fort for existing customers is quite unique, given savers across the board are expected to see lower interest rates.
Canstar finance expert Steve Mickenbecker said it's quite likely savers will have to "tighten the belt" as the combination of the RBA's cash rate cut and growing coronavirus fears influence interest rates.
Looking at how interest rates fared in the last month alone, the odds don't look great for people hoping to earn extra dollars in an online saver or term deposit.
Canstar saw a continued downwards spiral in interest rates in February, with 19 institutions reducing rates for their term deposits. The lowest term deposit rate on our database to lock in your cash for one year is now 0.80%, while the highest is 1.43%.
Online savers have seen falls of an average 0.15% for ongoing base interest rates, with the minimum now at a measly 0.00% – zero interest.
Most of the major banks – Westpac, National Australia Bank and ANZ – slashed interest rates on savings accounts earlier this year. But while the majors, in particular, have been lowering their savings rates, neobank customers can still find a decent rate above 2% at Up, 86 400 and Volt, even if they missed out on joining Xinja.
While most savers have to wait to hear how their accounts will fare over the coming days and weeks, we've already seen multiple lenders and the big four banks move quickly to pass on the rate cut to their home loan customers, which could save borrowers much-needed money on their monthly repayments.
The day before announcing its freeze on new accounts, Xinja launched a new round of capital raising for "sophisticated investors" who have a minimum of $20,400 to invest in the bank, amid "unprecedented" customer demand.
The funds are expected to be used to continue building the lending side of the business.