Customers have deposited more than $30 million into digital bank Xinja's new savings account in just one week. The "Stash" account offers a no-strings-attached ongoing interest rate of 2.25%, higher than any other provider on Canstar's database. The neobank is set to offer more products – including home loans and personal loans – later this year.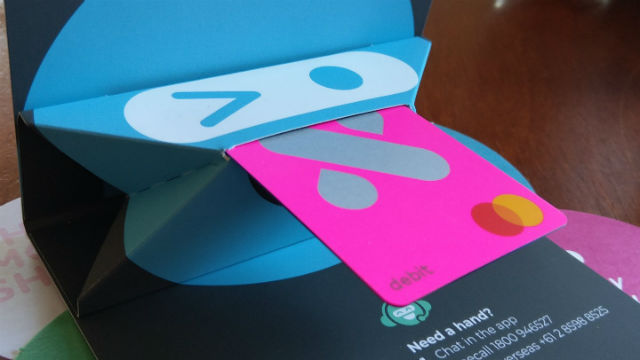 Neobank Xinja Bank (pronounced zin-ja) launched its 'Stash' savings account last Wednesday. The digital bank said Australians could secure 2.25% interest within three minutes of signing up to the account.
This is the bank's second financial product – after its no-fee transaction account – to launch since it gained its full banking licence in September 2019.
Xinja's savings account rate is ongoing, meaning there is no introductory period where the rate drops lower after that time. But the rate is also variable, meaning it could be changed in the future. The account doesn't have any minimum deposit restrictions nor mandatory monthly top-ups, and is available for deposits up to $245,000.
Xinja's founder and CEO Eric Wilson said the influx of deposits was a "vote of confidence" for the neobank.
"We have built a 100% digital bank from scratch, and within seven days of launching our first ever savings account we've had a ripper response: in excess of $30 million flowing into our Stash savings accounts," Mr Wilson said.
"We are offering a market-leading rate without the usual restrictive conditions. And we are offering a new way to bank."
However, Xinja's neobank competitors are offering similar rates: Volt Bank recently announced plans to launch a 2.15%, "no catches" savings account, and 86 400 has a savings account offering 2.25%, but customers have to meet certain conditions to earn that rate.
Xinja's new rate seems to compare favourably against the rest of the market – neobanks and traditional banks included – on Canstar's savings account database. It shows the next highest ongoing base interest rate available for online savers is currently 1.50%, with the average base rate at just 0.70%. Some accounts on the database are even earning 0% interest – zilch – unless certain bonus conditions are met.
So, bank customers earning next to nothing on their hard-earned savings could be forgiven for thinking Xinja's rate of 2.25% just seems too good to be true.
However, Mr Wilson told Canstar there's nothing funny about it.
"It's really just what it says it is – you put your money in and that's what you get back," Mr Wilson told Canstar.
He said Xinja was able to offer the competitive rate to its customers because it doesn't have the scale of costs and expenses like the big banks have, with its small, 86-member crew.
"We run highly automated and very lean, so we're able to pass those cost savings onto savers in terms of good interest rates, and eventually onto borrowers with lower interest rates," he said.
Mr Wilson said Xinja would be focused on savings initiatives for the next four or five months, before launching personal loans and home loans to customers later in the year.
He said the main goal was to get customers interested, but also to bolster the balance sheets with a good stack of depositing customers, to set Xinja up for its lending business.
Banks typically use their deposit base – being the money they receive from savings and term deposit customers – to lend money to people who need credit, such as a home loan.
Xinja said customers who open the new 'Stash' savings account can transfer money directly to their savings via another Xinja transaction account, or any other bank account, because it has its own BSB and account number.
The Xinja transaction account, which would be linked to a customer's 'Stash' account, can be used to make purchases via the card, Apple Pay and Google Pay.
Obviously out to appeal to the Millennial generation, with features such as a flashy, hot pink transaction card, Xinja also launched a new advertising campaign, encouraging young people to ditch the way their dads bank.