UBank has won Canstar's Savings Award for the third year in a row. To mark the occasion,
Canstar
caught up with the online bank's Chief Operating Officer Glen Aiton to learn more about their win and gain an insight into the
savings market
.
Congratulations on your win. How important is this achievement for UBank and to what do you credit your continued success?
The UBank team is thrilled to be the recipient of the Canstar 2017 Savings Award. It's a huge honour to be recognised for delivering a great product to our customers because that is always our goal – to create a simpler, better, smarter banking experience.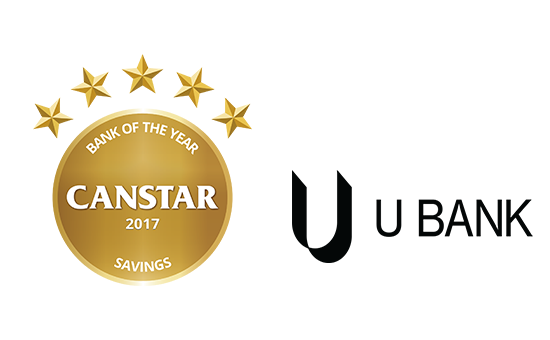 What are your customers telling you about their savings needs? Has this changed over the past few years?
The research we've done and the feedback we're getting from customers shows us that savings is still a struggle for many. In fact, we recently commissioned some unique research called the Science of Spending and Saving Experiment to understand more about what drives our spending and saving behaviours.
We first commissioned quantitative research with Galaxy amongst 1,000 Australians to understand whether we were a nation of spenders or savers. This research set the scene for our broader qualitative research, with results indicating that Australia is a nation of spenders, drawing down $31 billion annually from their savings accounts.
Next, we tested a hypothesis with a group of 50 Australians by asking them to respond to common financial scenarios, recording how the brain reacts to choices between saving and spending money. Then, we showed participants an image of their 'future selves' – a digitally manipulated photograph aged by 10 to 20 years – and asked them to complete another round of financial decisions as brain activity responses were again captured.
The results showed people were significantly more likely to choose to save money when they became more in touch with their future self. In fact, after interacting with visualisations of themselves later in life, 72% of participants shifted their mindset towards wanting to save, versus spend money.
Looking for a savings account that will help you save? Check out our table below which provides a snapshot of Ubank savings accounts that are available on the market, with links direct to the providers website. Please note that this table has been formulated based on a regular saver with the current savings of $1,000 in NSW, sorted by star ratings (highest first).
In an environment of low interest rates, what is your advice for consumers seeking a new savings account?
One key tip is to look out for what benefits you can get by linking your savings account to a transaction account. For example, when you connect a USaver Ultra transaction account with a USaver account, you get 2.87% interest on savings with a bonus for depositing at least $200 each month.
How do you see the savings industry changing over the next five years? What can consumers expect?
We actually have a new innovation launching early next year that is really going to change the way customers think about spending. We can't reveal too much at this stage, but we're confident it will disrupt the market and help people manage their money much more effectively in the future.