One of Australia's largest banks has reduced interest rates for savers and retirees further, having announced similar cuts just one week ago.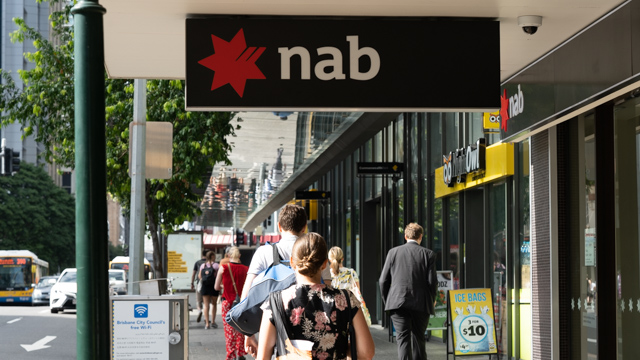 National Australia Bank made a 0.25 percentage point cut to the interest rates on its Reward Saver account as well as its Retirement Account for balances above $50,000, effective from today.
While the Reward Saver escaped a cut last week, today's move is the second reduction to this rate in just over a month, hot on the heels of a 0.25 percentage point cut on 13 March.
Taking into account the latest cut, customers with NAB's Reward Saver could now earn a maximum interest rate of 1%, which includes the base rate of 0.05% and bonus interest of 0.95% – the bonus interest is only available if customers stick to the conditions of making at least one deposit and no withdrawals each month.
The other major banks – NAB's main competitors ANZ, Commonwealth Bank and Westpac – currently have bonus savings account rates as follows for balances under $50,000:
ANZ Progress Saver: 1% (0.99% bonus rate and 0.01% base rate)
Commonwealth Bank Goal Saver: 0.50% (0.40% bonus rate and 0.10% base rate)
Westpac Life: 1.30% (0.90% bonus rate and 0.40% base rate)
To compare that to the rest of the market, Canstar's database shows savers could earn up to 2.65% interest in an online savings account from a non-major bank if they are willing to chase introductory offers, while bonus savings accounts like the ones mentioned above have interest rates available as high as 2%.
Canstar finance expert Steve Mickenbecker said it was retirees who could be hit particularly hard by NAB's rate changes today.
"This latest range of cuts to NAB's savings rates make it even tougher for people to find attractive returns from their savings," Mr Mickenbecker said.
The bank's Retirement Account – where interest is calculated daily and paid quarterly – has been lowered by 0.25 percentage points to a rate of just 0.36% for balances between $50,000 and $249,999.
To put that into perspective, some of the top-rated products on Canstar's database of senior savings accounts have rates of 1.20% or more for balances above $50,000, including accounts from Macquarie Credit Union, Teachers Mutual Bank, The Mutual Bank, bcu and Queensland Country Credit Union.
Mr Mickenbecker said savers planning to stick with NAB may find refuge in its term deposits for now, with a rate of 1.75% currently available for a 10-month term – the highest rate on Canstar's database for that term.
Customers wanting to lock their money away but earn competitive interest may find a term of six months more appealing during these uncertain times. There are currently six-month term deposits as high as 1.95% on Canstar's database from non-major lenders.
As with all our content, Canstar's Coronavirus coverage will always be free for our readers.