One of Australia's largest banks just cut its
savings
rates even lower, in an unexpected move.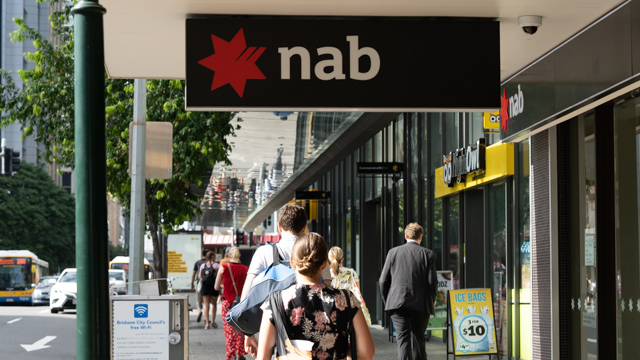 During the same week as a neobank launched a new savings account with a competitive ongoing interest rate of 2.25%, major bank and traditional lender National Australia Bank (NAB) decided to slash savings income for its customers.
NAB has cut the introductory rate on its iSaver account by 0.15 percentage points to a new rate of 1.44%, and reduced the bonus rate on its Reward Saver account by 0.11 percentage points to 1.39%.
This means these two accounts now have total interest rates – including the razor-thin base rates of 0.11% plus the new introductory and bonus rates – of 1.55% and 1.50%, respectively (down from 1.70% and 1.61%).
Canstar finance expert Steve Mickenbecker said the reduced rates had "delivered another blow to long-suffering savers".
"This out-of-cycle rate cut was unexpected and positions the overall rate on NAB's iSaver account between 0.05% and 0.11% below the other major banks," Mr Mickenbecker said.
"The season of good cheer will be well behind us if the other majors follow suit."
The below table shows how the big four banks – ANZ, Commonwealth Bank, NAB and Westpac – currently compare for online savings accounts.
Online Savings Accounts from the Major Banks
Bank
Account
Base Rate
Promotional Rate
Promotional Period
Total Rate1
ANZ
Online Saver
0.10%
1.50%
3 months
1.60%
Commonwealth Bank
NetBank Saver
0.10%
1.55%
5 months
1.65%
NAB
iSaver
0.11%
1.44%
4 months
1.55%
Westpac
eSaver
0.10%
1.56%
5 months
1.66%
Source: Canstar, 16/01/2020. Based on all flexible savings accounts available from ANZ, Commonwealth Bank, NAB & Westpac; for the deposit amount of $10,000. Flexible savings accounts include those with no conditional bonus rate. Total Rate includes base rate plus any applicable promotional rate.
Canstar's savings database currently lists the maximum rate available for accounts with an introductory period at 2.65%, with the top bonus savings account earning 2.25%.
"Savers must start looking at options beyond the obvious," Mr Mickenbecker said.
Fully-digital banks Volt and Xinja recently announced savings accounts with ongoing interest rates (meaning there is no introductory period) of 2.15% and 2.25%, respectively.
While those rates are variable and could change in the future, customers aren't required to meet restrictions such as minimum deposit amounts or mandatory top-ups to be able to receive the full amount of interest.
NAB's new savings rates came into effect on Thursday, 16 January.
NAB's savings cuts 'out-of-cycle'
NAB''s cuts to its savings rates have come before the Reserve Bank of Australia's February board meeting in a few weeks, when some experts predict they will cut the official cash rate, meaning NAB's move is 'out-of-cycle'.
Typically, financial institutions tend to follow the movements of the cash rate when setting interest rates on savings accounts, home loans, term deposits and other products.