Two of Australia's big four banks, Commonwealth Bank and Westpac, have reduced the base interest customers can earn on money locked away in their basic
savings accounts
.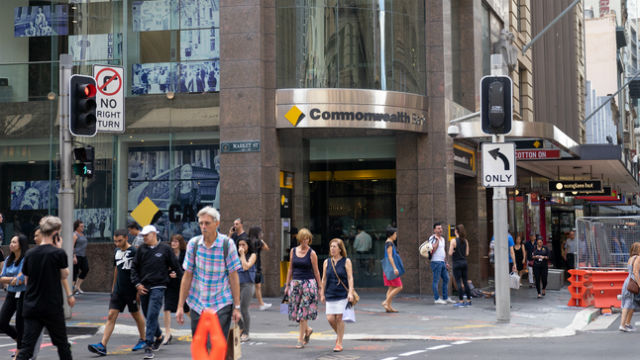 Image credit: Natsicha (iStock)
Commonwealth Bank has lowered the base interest rate on its NetBank Saver account from 0.80% to 0.50%, while Westpac has done the same to its eSaver product.
Both banks have also increased the bonus interest customers can earn by 30 basis points to 2.01%.
This means the total interest earned will remain the same at 2.51% for customers who receive the bonus interest.
Customers must have a linked transaction account to qualify for the bonus, otherwise they will only receive an interest rate of 0.50% on their savings.
It is also worth noting that these bonus rates are for a limited time only – after the promotional period ends, the interest rates will revert to the 0.50% base rate regardless of whether customers have a linked account or not.
The promotional periods can be seen in the table below.
Table showing relevant products based on current savings of $10,000 in NSW.
Canstar's database shows that this change was made as of July 9, 2018 for Commbank and July 4 for Westpac.
The current rates and fees on Commonwealth Bank's savings accounts can be viewed here, while Westpac's can be seen here.
Savers who shop around can still find a good deal
Interest rates on savings accounts have been on the decline for some time, and in many cases, some base interest rates sit below the rate of inflation, providing no tangible return for customers.
Canstar's Senior Research Analyst Josh Sale said there were still plenty of options available for savers who shop around.
"If you're an active saver, regularly putting money aside and working towards a goal, then you might be suited to a bonus saver," Mr Sale said.
"Bonus savers will offer a significantly higher rate, provided you meet certain conditions."
Mr Sale said that in addition to requiring a linked transaction account, other conditions may include making regular deposits above a certain amount, limiting withdrawals or a combination of the three.
"In this ultra-low interest rate environment, if a high flexible base rate is important to you, then you may need to do your homework to find an institution offering you much over 1%."
Mr Sale also said that consumers with no immediate need to access funds may be better suited to other solutions.
"Customers who don't want to be restricted by deposit conditions may be better suited to a term deposit, with most institutions offering terms ranging from one month to five years," he said.
This comes at a time when several brands, including Gateway Bank and Teachers Mutual Bank, have announced higher interest rates for 12-month term deposits.
What are the top interest rates on savings accounts?
At 2.51%, the total interest rate on CommBank and Westpac's savings accounts is much higher than just the base rate alone. And this total interest rate – while not the highest – is certainly far from the lowest rate customers can get on their savings accounts.
The lowest total interest rate on the market is just 0.01% and the highest is 3.05% (including bonus interest) at the time of writing (18/07/18), according to Canstar data, while the average total rate sits at 1.76%.
In terms of base rates, the highest customers can earn is 3%, with a slightly lower average of 1.25%.
The table below shows a snapshot of the savings account options on our database with the highest total interest rates.
Results sorted by total interest rate (highest to lowest) then by provider name (alphabetically). Based on current savings of $10,000 in NSW.