Customers who stash their savings in a Commonwealth Bank NetBank Saver account have just had their interest rate cut for the fifth time this year. Canstar reveals the best savings rates for those looking to park your money.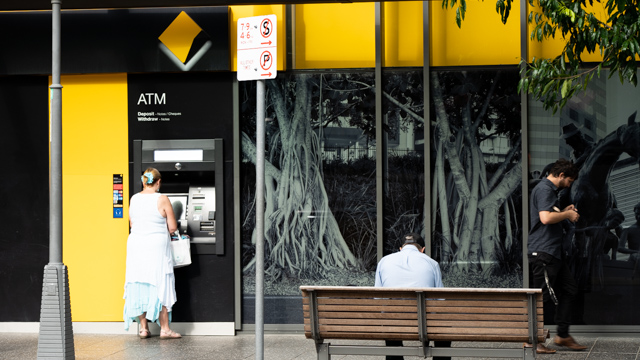 Commonwealth Bank has cut the interest rates on its savings accounts and some term deposits today. These are the changes to savings accounts:
NetBank Saver: cut by 0.04 percentage points to 0.29% (0.05% base rate + 0.24% introductory rate for the first five months)
GoalSaver: cut by 0.05 percentage points to 0.25% (0.05% base rate + 0.20% bonus rate when bonus criteria are met)
Youthsaver: cut by 0.05 percentage points to 0.50% for children under 18 years old with balances up to $50,000 (0.05% base rate + 0.45% bonus rate)
After today's cuts, Commonwealth Bank ties with ANZ to offer the lowest bonus savings account rate out of the four major banks at just 0.25%, while Westpac and National Australia Bank's bonus rates are marginally higher at 0.30%.
CommBank's regular savings account, the NetBank Saver (0.29%), comes in third behind NAB (0.35%) and Westpac (0.30%) for ongoing accounts with introductory interest offers, and ANZ comes in last at just 0.20%.
Today's cuts mark the fifth time the NetBank Saver has been cut in 2021, having started the year at 0.55% and fallen by a total of 0.26 percentage points to the current rate of 0.29%.
Higher savings rates can be found elsewhere though, with Canstar's database recording savings rates as high as 2.50% for young people, or 1.50% for savers of all ages.
Best savings account interest rates on Canstar's database
2.50% (0.15% base rate + 2.35% conditional bonus rate) – Westpac's Life account for 18- to 29-year-olds
2.50% (0.05% base rate + 2.45% conditional bonus rate) – Bank of Queensland's Fast Track Starter account for 14- to 24-year-olds
1.50% (0.10% base rate + 0.30% promo rate for three months + 1.10% conditional bonus rate) – Virgin Money's Boost Saver account
1.35% (0.25% base rate + 1.10% promo rate for four months) – Rabobank Australia's High Interest Savings Account
1.35% (0.05% base rate + 1.30% conditional bonus rate) – ING's Savings Maximiser account
Source: www.canstar.com.au – 19 October 2021. Savings account interest rates based on a deposit balance of $10,000 for accounts listed on Canstar's database. Top 5 selected based on highest total rate. Total rate includes the base rate plus introductory and conditional bonus rate, where applicable. List sorted in descending order by total rate, followed by base rate. Check with banks directly for more details.


---
Thanks for visiting Canstar, Australia's biggest financial comparison site*
---
---