Australia's largest bank has cut its savings interest rates again today, marking the eighth time this year some of its customers have had their interest earnings slashed.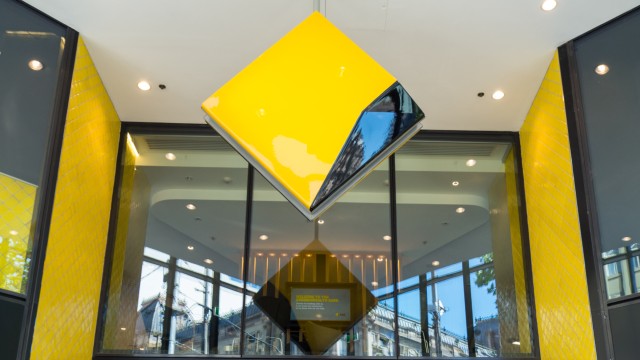 Commonwealth Bank cut its savings rates today by between 0.05 and 0.20 percentage points. The new rates are:
0.60%: Netbank Saver (including a 0.05% base rate and a 0.55% promotional rate for the first five months)
0.45%: GoalSaver (balances under $50,000, made up of a 0.05% base rate and a 0.40% bonus rate)
0.55%: GoalSaver (balances over $50,000, made up of a 0.05% base rate and a 0.50% bonus rate)
0.80%: Youthsaver (balances under $50,000, made up of a 0.05% base rate and a 0.75% bonus rate)
It also reduced its Pensioner Security, Award Saver and Passbook Savings interest rates by between 0.15 and 0.20 percentage points.
CBA has now cut a total of 1.05 percentage points from its Netbank Saver and Youthsaver accounts since the start of 2020, while its Goalsaver account has been cut by 0.45 percentage points for balances under $50,000 and 0.70 percentage points for balances over $50,000.
The downwards trend of savings rates coincides with new survey* data from Canstar that showed 61% of Australians saying they had managed to save money this year or even that they'd saved more than usual.
Canstar finance expert Steve Mickenbecker said we could expect to see more cuts to savings rates in the coming months, as banks were under little pressure to pay higher savings rates.
"Repeating something eight times sounds like a habit and when it comes to CBA's eight cuts to some of its savings accounts this year, savers would have to say a bad habit," Mr Mickenbecker said.
He said CBA was not alone in cutting savings rates this year, however, as regular savings rates (including those with introductory bonus rates) across Canstar's database have come down by an average of 0.58 percentage points, while bonus savings rates (where you're often required to meet certain conditions to earn bonus interest) have fallen by an average of 0.60 percentage points.
Mr Mickenbecker said young adults, however, could find some respite in bonus accounts, with Westpac's Life account paying 3% and Bank of Queensland's Fast Track Starter paying 2.50%.
"Other banks will join CBA in passing on last week's RBA cash rate reduction to savers, meaning today's cuts to savings rates won't be the last," he predicted. "With the RBA holding down wholesale funding costs for home lenders, they are under little pressure to pay high rates for retail savings.
"Now is the time to be working hard to find the remaining safe havens for your savings to achieve reasonable rates."
Top savings account rates on Canstar's database
| | | | | | | |
| --- | --- | --- | --- | --- | --- | --- |
| Company | Account | Base Rate | Bonus Rate | Promo Rate | Promo Period | Total Rate |
| Rabobank Australia | High Interest Savings Account | 0.55% | – | 1.45% | 4 months | 2.00% |
| Heritage Bank | Online Saver | 0.80% | – | 0.80% | 4 months | 1.60% |
| Bank of China | Online Saver | 0.60% | – | 1.00% | 4 months | 1.60% |
| Macquarie Bank | Savings Account | 1.35% | – | 0.15% | 4 months | 1.50% |
| MyState Bank | Bonus Saver | 0.15% | 1.35% | – | – | 1.50% |
Source: www.canstar.com.au – 13/11/2020. Based on a deposit of $10,000. Top 5 selected and table sorted in descending order by total rate, followed by base rate. Total rate includes the base rate plus any conditional or promotional bonus rates. Excludes products that are only available to people of a certain age. Conditions may apply to bonus and promotional rates; contact the relevant company for full terms and conditions.
*Canstar survey, September 2020. Survey of 1,025 Australians aged 18+. Commissioned by Canstar and conducted online via Qualtrics in September 2020.
Follow Canstar on Facebook and Twitter for regular financial updates.
---
The comparison table below shows some of the Savings Accounts on Canstar's database for a regular saver in NSW with links to the providers' websites. The results shown are based on an investment of $100,000 in a personal savings account and are sorted by Star Rating (highest to lowest), then provider name (alphabetically). For more information and to confirm whether a particular product will be suitable for you, check upfront with your provider and read the Product Disclosure Statement before making a decision.
---
Thanks for visiting Canstar, Australia's biggest financial comparison site*
→ Looking to find a better deal? Compare car insurance, car loans, health insurance, credit cards, life insurance and home loans with Canstar. You can also check your credit score for free.