Recently, the Australian Securities & Investment Commission (ASIC) released its first review of the buy now, pay later industry.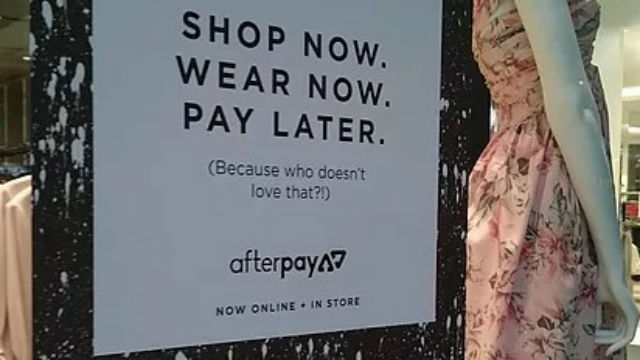 The number of Australian consumers using buy now, pay later services has increased by 500% in the last two financial years, in large part due to aggressive marketing strategies targeting millennials from the likes of Afterpay and Zip, and ASIC wanted to gain a better understanding of the industry and identify consumer risks.
The release of this report provides us with an opportunity to take stock and reflect on how consumers are using this service and whether they present a new risk in debt creation.
Firstly, what is a buy now, pay later system?
Buy now pay later is an arrangement that allows consumers to buy goods and services, and receive them immediately, and pay for that purchase over time. Some customers have described the arrangement as being similar to lay-by. A key difference is that with a lay-by system customers experience delayed gratification, with the items being paid off in full before being received.
The amount available to consumers can vary significantly. Some providers such as Afterpay and Zip Pay offer credit limits up to a total of $1,000-$2,000 while other facilities such as Certegy and Brighte provide credit limits of up to $30,000. These larger limits are generally used to purchase more expensive items such as furniture, white goods and solar power. This means buy now, pay later arrangements are not necessarily limited to low value purchases such as clothes.
The rise of buy now pay later
According to the ASIC report, there are now 2 million users of the buy now pay later system in Australia. To demonstrate its growth, the number of transactions in April 2016 was around 50,000, growing to 1.9 million transactions in just over two years. As at 30 June 2018, the amount owing in outstanding balances was $903 million.
The report found many consumers see 'the arrangements as easy to use, convenient and less risky than other payment options'. These systems can be cheaper for consumers than some other types of credit (such as credit cards) because 'consumers are generally not charged interest and there are limits on the fees', which may be an upfront fee or account keeping fee. That said, many buy now, pay later providers make the majority of their revenue through charging fees to the merchant rather than the customer. Afterpay, for example, made 25% of its overall revenue in the last financial year from its capped consumer late fees, although this figure did experience a growth of 365% compared to the 2016-17 financial year.
The danger is in the way we use it
When used responsibly, I can definitely see the buy now, pay later system helping certain consumers needing to make a large, necessary purchase they hadn't 'budgeted for, such as replacing a broken fridge. The system might allow them to manage their cash flow with '90% of users believing it helped them manage their spending by spreading the payments over time', based on ASIC's research.
However, my concern is around the way consumers are using these services, especially as we live in a world of consumerism and can be encouraged to spend on discretionary items we want, rather than what we need. The ASIC report found '60% of users are aged between 18-34 years old' and, this over-representation of the younger demographic in buy now, pay later usage statistics may provide some explanation as to why 44% of users earn less than $40,000 per year and, of those consumers, 40% are students or earn a part-time income. But what happens to these consumers if they lose their job and have multiple fixed repayment obligations due to the buy now pay later system?
On top of that, I also hear many consumers arguing that buy now pay later does not affect their credit score. I would caution users to consider the indirect issues it can cause with obtaining finance down the track. With the recent Banking royal commission, banks and financial institutions are looking more closely at borrowers' actual expenses through their bank statements and credit cards.
Are we overcommitting?
Many people surveyed in ASIC's study also believed these arrangements allowed them to spend more than they normally would and make more spontaneous purchases – 81% said these arrangements allowed them to buy more expensive items than they could otherwise afford in one payment. 16% of users reported negative impacts such as delaying paying other bills, becoming overdrawn or borrowing money from family, friends or another loan provider to cover their repayments. On top of this, almost one quarter of users made repayments on their buy now, pay later arrangement with a credit card.
Something to consider is that although a consumer may not have missed a repayment, we still don't know the impact these buy now, pay later commitments may be having on other areas such as not paying down a maxed-out credit card or not being able to afford other essential goods and services such as groceries or utilities.
For example, within the ASIC report there was a case study provided by the Consumer Action Law Centre, which operates the National Debt Helpline. It described an unemployed mum in her early 20s who was receiving Centrelink benefits and had three toddlers. She had incurred an Afterpay debt of $740 through purchasing items at a butcher and several clothing stores. In addition, she already had multiple payday loans totalling $4,000, a $9,000 car loan, multiple utilities and telecommunication debts, and a $1,000 buy now, pay later debt with another supplier that had been referred to a debt collector.
Although some buy now, pay later providers will refuse the ability to make additional purchases until any missed payments are made, there is nothing stopping consumers from accessing another provider. As the providers do not typically perform a credit check, consumers may be able to access buy now, pay later arrangements even if they already hold substantial debt or don't have the ability to repay the provider.
Buy now pay later vs credit cards
Whilst the number of consumers in Australia using buy now pay later services (2 million) is still relatively low compared to credit card holders (10 million), my concern around these arrangements is that they are not regulated under the National Credit Act and are therefore not required to be licensed or to comply with responsible lending laws. This means they are not required to inquire into the consumer's financial position (such as by examining income or existing debt) before approving a credit facility.
Consumers should be aware that many merchants currently charge a surcharge for using credit cards. There is the potential for the eventual introduction of a similar surcharge for using buy now pay later systems, as the merchant is currently wearing the cost of this service.
4 tips for those who want to use buy now, pay later services responsibly
Build up a cash buffer to limit the use of buy now, pay later – My recommendation is to limit the use of credit facilities such as buy now, pay later by instead using money that you already have. This ensures you live within your means and that you spend less than you earn. To prevent the need or reliance on using a buy now, pay later arrangement, I recommend building up an emergency cash account. It could be a good idea to have a few thousand dollars set aside for emergencies such as if the fridge does break down.
Consider your purchase – If you decide to use buy now pay later, ensure you really think about whether you need the item and that you can actually afford to pay it off within the required timeframe.
Avoid late payments – Keep track of your repayment obligations through notifications, online accounts and mobile phone apps to help you stay on track, and make sure you have the ability to repay it on time.
Use a debit card to manage repayments – this will help avoid interest charges. Try not to use credit cards to make repayments, as this may cause the debt to build.
If you feel you cannot meet your debt repayments and obligations, you can speak with a financial counsellor by contacting the National Debt Helpline on 1800 007 007, or you can visit their website to search for one in your area.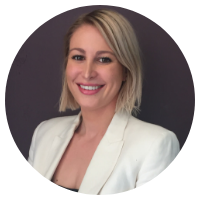 About Deline Jacovides
Deline Jacovides is a Certified Financial Planner ® at Aspire Retire, a privately-owned financial planning firm. She has eight years' experience in financial advice and is passionate about increasing consumer confidence in the Australian financial services sector.