It's Friday, and so history tells us there's a fairly good chance a major bank could announce changes to interest rates. Today, it's ANZ's turn. At the same time, the bank experienced an online banking outage.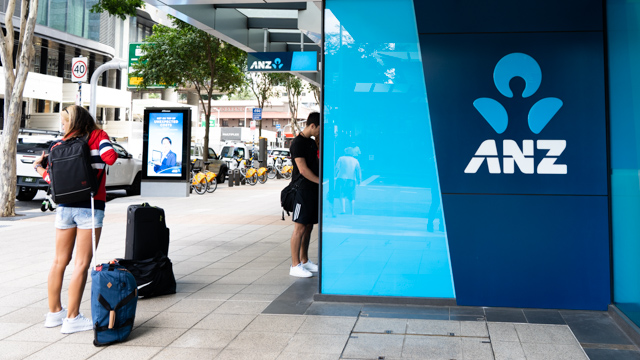 ANZ cut savings account interest rates across the board by up to 0.20 percentage points on Friday, taking its Online Saver down to a total rate of just 0.20% and Progress Saver down to 0.25%.
Customers weren't able to see this online immediately though, because the bank's networks were down until about 3.30pm AEDT.
ANZ reported via Twitter at 11.56am that its customers were unable to log on to either internet banking or the ANZ app.
Similar outages were reported by customers of ANZ the day prior as well, who were locked out of their accounts due to an outage and were left unable to pay bills or buy groceries.
UPDATE: The ANZ App and Internet Banking are now working. Thank you for your patience and we're so sorry for the inconvenience.

If you're still having trouble accessing the ANZ App please force close and reopen the application. If issues persist, please let us know.

— ANZ Australia (@ANZ_AU) October 8, 2021
Here's the full summary of ANZ's savings account changes that come into effect today:
Online Saver: 0.10 percentage point cut, to 0.20% (0.05% base rate + 0.15% introductory rate for the first three months)
Progress Saver: 0.10 percentage point cut, to 0.25% (0.01% base rate + 0.24% bonus rate when bonus criteria are met)
Pensioner Advantage and Passbook Pensioner Advantage for $10,000 to $49,999 amounts: 0.05 percentage points cut, to 0.05%
Pensioner Advantage and Passbook Pensioner Advantage for $50,000+ amounts: 0.20 percentage points cut, to 0.10%
ANZ's Cash Investment account rates were also cut by between 0.01 and 0.05 percentage points.
ANZ's savings rates are sitting far below other offers on the market, with Canstar's database recording interest rates as high as 2.50% for young people who put their money in Westpac's Life account for 18-29 year olds, or Bank of Queensland's Fast Track Starter for 14-24 year olds.
This story has been updated.
---
Thanks for visiting Canstar, Australia's biggest financial comparison site*
---
---