OPINION: The new Apple Airpods Pros are either a $399 gamechanger, or an expensive and unnecessary upgrade, depending on which commentator you follow. But here's why this welded-on Apple devotee won't be buying them.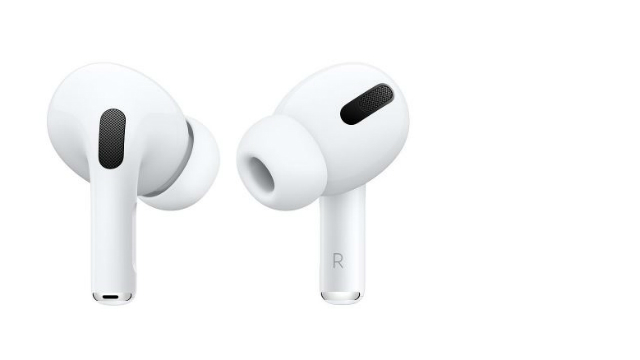 The world seems divided into two distinct camps – those who like their headphones to be inserted into their ear canals, and those who prefer the ear-muff look reminiscent of 1970s ABC radio announcers. It's like the perennial argument about mint or orange chocolate; or those who love coriander on everything and those who think it tastes like handsoap. You either love them or hate them.
There's a new product out to further divide the music/podcast-addicted masses. The new Airpods Pro offers blissful noise cancellation, according to some reviews, and a much better sound quality, something which the previous versions did not. This noise cancellation feature can be turned off if you need to hear that essential Friday 4pm southwestern train line ritual argy bargy over feet on seat. Another new feature is the silicone cups that are stuck on the end of the earpiece, which come in three sizes for "a customisable fit for all-day comfort", according to Apple. It's "magic like you've never heard", apparently.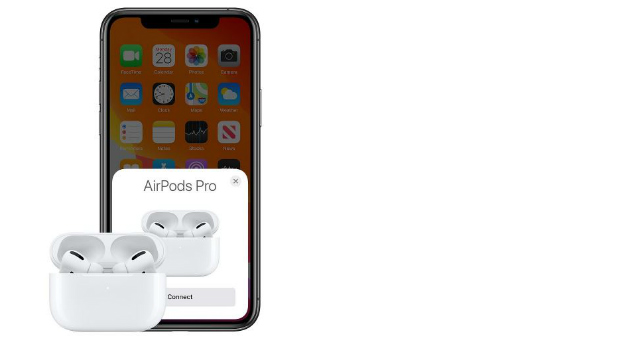 I was surprised when this news did not set my ears aflame with the dulcet tones of want. I thought I was of the in-ear-canal camp, firmly, like the fit of the Airpods promises to be. Especially as a glasses wearer, and a woman who already has far too much stuffed into her Mary Poppins-like backpack/handbag/mums'-survival-kit.
And while I have never been a fan of looking like a Cliff "Wired for Sound" Richard impersonator, I am beginning to warm to the idea of snuggling a set of wireless couch-like earphones over my scone, regardless of the havoc that could wreak on my Curly Girl Method (code for messy) locks. They look so gosh-darn comfy! Like wearing pillows that make beautiful music.
Why my change of heart? Just a few months ago I walked into Apple and purchased, on the spot, the hopefully described "universal fit" AirPods with Wireless Charging Case (known as Airpod 2) for $319. You know, the ones Apple released in March and said would "build on the magical experience customers love".
Since then, I've had time to test out the tiny, expensive, hard, white ear-canal-distorting devices on my daily commute. And now I know there are three reasons why I won't be buying the new Airpods Pros.
Trust:

Unfortunately, that Airpods 2 "universal fit" and "magical experience" didn't ring true for me – or for many others if the thousands of comments on message boards in internet-land can be used to judge. While it's true, the new Airpods Pros offer "silicone cups" in three sizes, designed to fit the ear securely, I am so burned by my experience that – frankly – I am wary of Apple's promises this time. I have small ear canals, which means that if I want to get the best sound from my Airpods 2, I have to push them in my ear. That hurts. This time Apple has also designed a handy "ear canal scanner", which will tell you if the silicone cup you are using is the right size for your ear. I will reserve my judgement on that. And the silicone cups, too – won't they just get filled with earwax, like the mesh window in the Airpods 2s? Ew. Ewwww.

Size:

Wireless earbuds are so easy to lose, something that's an issue with anything that is that small. If I can't keep track of my phone, how am I going to continue to keep track of two tiny, hard pieces of white plastic that cost $200 apiece? That's a lot of dough to lose in one hit.

Cost:

I am sick of upgrading Apple products. Somewhere, somehow I got caught on the upgrade treadmill – always wanting the flash new thing that the company was producing. Lately, perhaps it's the economy dragging me into reality, but I just don't feel like I want to, or should, be keeping up with the tech Joneses. I have several original pieces of Apple tech that are completely useless now – and they cost so much money to buy in the first place. It's so wasteful. When I look into the tech product graveyard that is the bottom drawer of my filing cabinet (because who really keeps files these days?), I feel like I am looking down into what could have been six months of home loan repayments or a week away in some exotic locale. I am just so over IT.
However, I write this with a huge caveat – I do know that there will come a time when I've read lots of good reviews of the Airpods Pro, and realise that I, perhaps, really do want them. No, neeeed them. Like when I am supposed to be on a fast day but I just neeeeed that "I Love Brownie" Turkish Delight heart-shaped brownie that tastes like liquid love. Why? And how am I going to resist?
Resist the urge to upgrade for the sake of it and save instead, Canstar money expert Effie Zahos counsels.
"Normally, the saying goes 'if it ain't broke, don't fix it'," Ms Zahos said to me. "But unfortunately, with tech, that doesn't seem to apply. It seems that we all constantly want to upgrade.
"But, I always bring it back to the question: What is the opportunity cost? What could you use that money for – and $400 is a lot of money. If you have a credit card debt, you could save a lot of interest by paying off $400 of that debt. Or you could save it to spend on Christmas, or on a holiday – it could buy you a whole lot of experiences.
"I think we all just need to calm down with technology, because it moves so fast that sometimes you buy something and it's outdated almost immediately. Of course if the tech isn't being supported by the manufacturer anymore, and it is a security risk, you don't want to be hacked and so in that case you may need to upgrade. But otherwise, if it's just to keep up with the Joneses – that's hard to keep up. Your budget is always going to blow out if you try to do that."
anybody need a second gen left airpod? i was walking from my car to my school and it was on the ground. i didn't know it was possible for an airpod to fall out of your ear without you or anybody around you noticing… pic.twitter.com/EECZN509Ij

— Ayden (iTweaker 2.0 eta s0n) (@FLKohai) October 30, 2019
Oh, and there's that other matter that has me a bit hot under the collar: Because of the arrival of Airpods Pro, the Airpods 2 now feels passe, old-hat, out-dated, ancient, redundant. Already, the price of Airpods 2s is falling, down about $50 from their RRP, from some online retailers. The old model is sure to be even cheaper when it goes on super-sale during the revered Black Friday online sales, which roll around again this year on 29 November.
I feel … foolish that I spent so much cash on something I don't like, and frustrated that if I had waited just a few short months, I could have saved myself a whole bunch of cash. (Insert angry face emoji here – the one with the steam coming out of its ears). So no, I will not waver; I will stay strong. I will be resisting buying this latest addition to the Apple juggernaut. Although … all this talk about Apple's rumoured soon-to-be-released Tile-like item tracker – possibly to be called an "AirTag" – has caught my eye …
---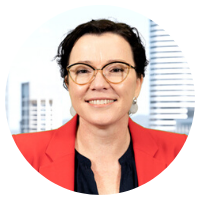 From interviewing Dr Who to describing award-winning homes to dissecting monetary policy, Amanda Horswill's two-decade-long journalism career has seen her cover an entire rainbow of subjects. She's served as the Editor of Brisbane News, Deputy Features Editor for The Sunday Mail, Books Editor – The Courier-Mail, Deputy Editor – Digital at Quest Community News, and a host of other senior positions at News Corp, prior to joining Canstar. When not at work, you will find her looking for her next renovation project, binge-watching far too much subscription TV, or looking for her next foodie addiction.