ANZ Car Loans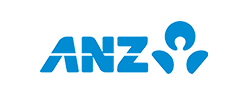 Major bank ANZ provides a range of loan types, including personal loans that can be used to purchase a car. Canstar has rounded up some of the main features of these loans.
What car loans does ANZ offer?
ANZ does not currently offer a specific 'car loan' (i.e. a loan that is secured using a vehicle) to new customers, but it says that customers can take out an unsecured personal loan for the purposes of getting a car.
At the time of writing, ANZ offers two personal loan products:
ANZ Variable Rate Personal Loan – gives you the ability to make extra repayments or potentially increase your loan amount. There are also no exit fees if you repay the loan early.
ANZ Fixed Rate Personal Loan – repayments stay the same throughout the loan term and a fee applies for early repayment of the loan.
What are the minimum loan amounts on ANZ personal loans?
ANZ says its personal loans are available for loan amounts between $5,000 and $50,000.
What loan terms does ANZ offer for personal loans?
ANZ offers terms ranging from one year to seven years on its personal loans.
ANZ Personal Loan FAQs
There are a number of fees to be aware of when taking out a personal loan. At the time of writing, ANZ says it charges a $150 loan approval fee (this is a one-off fee) and a $10 per month loan administration charge. On its Fixed Rate Personal Loan, ANZ also charges a $300 fee if you repay your loan early.
Check the loan documentation from ANZ for more information on any fees and charges that may apply to its personal loans. You might also want to get in contact with ANZ before applying.
If you are buying a car and are looking for a loan to finance it, you can apply for an ANZ personal loan online, over the phone or at an ANZ branch. Before doing so, you may want to consider comparing your personal and car loan options with Canstar.
To apply for a personal loan with ANZ for buying a car or other purpose, you will need to meet the following criteria:
You must be 18 years old or over
You must earn a minimum of $15,000 per year
You must be an Australian citizen, permanent resident or have a valid visa
In addition, ANZ says you will need to have the following details handy should you decide to apply for one of its personal loans:
Details of your income, assets, employment and existing financial commitments
A current driver's licence (if you have one)
Your ANZ Account number or Customer Registration Number (if you have one)
If you're a new ANZ customer, ANZ also says you'll need at least two of the following documents:
An Australian driver's licence
A Medicare card
An Australian passport
An Australian visa
ANZ was established over 180 years ago. Today, it is one of the big four banks in Australia and says it is both the largest banking group in the Pacific and New Zealand region, and one of the top 50 banks in the world.