We put the cheapest brokers to the test to see what your money buys and how they compare to the big brands.
The cost of online broking has plunged in recent years, with some of the cheapest brokers charging one-quarter of the brokerage of bigger platforms. That's great news for investors, who can put more of their money to work in the market rather than in a broker's pocket. But is cheaper better?
We look at the cheapest brokers (based on a $10,000 trade) and how they stack up against their more expensive counterparts.
Why does brokerage matter?
Brokerage is an unavoidable cost of direct sharemarket investing, and it's worth keeping an eye on what you're paying, especially if you're trading small sums or trading frequently.
Brokerage is often set at a fixed dollar amount, so the lower the value of your trade, the higher the brokerage fee becomes as a percentage of each trade.
On a trade worth $1,000 for instance, brokerage of $10 works out to be 1% of your trade. Place a trade for $600, and that same $10 brokerage amounts to 1.67% of the trade. Remember, brokerage applies both when you get in – and out – of the sharemarket. So for that $600 trade to make money, your shares need to rise in value by at least 3.3% just to break even. (This assumes two sets of brokerage equal to 1.67% of the trade.)
A look at the big brands
CommSec, one of the nation's best-known online brokers, charges brokerage of $10 on trades up to $1,000 or $19.95 on trades over $1,000 up to $10,000. There's plenty of bang for your buck, with conditional orders, a vast array of research and free access to live company data and quotes – regardless of how seldom you trade.
nabtrade, another big platform, has brokerage of $14.95 on trades up to $5,000, or pay $19.95 on trades between $5,001 and $20,000. The platform offers market-to-limit orders and limit orders, a decent research library and free ASX streaming data, which means there are no delays in getting stock pricing information.
So, how do the cheaper online brokers shape up?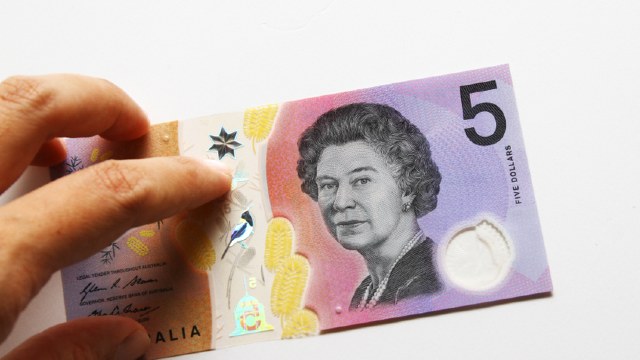 6 cheapest online brokers based on a $10,000 trade
Superhero – $5
Market newcomer Superhero charges brokerage of just $5. However, at that price don't expect to get more than the bare essentials. The Superhero 'basic' package only allows market orders, and you won't have access to live pricing, though the platform does include personalised reports showing how your shares have performed. Superhero also just announced that it launched a new partnership with Split Payments to offer real-time account deposits using PayID, which means it now offers real-time, same day account funding.
More advanced features including limit orders are included in the 'live' package. This is available for free until 30 June, 2021 but after that will cost $9 a month.
It's also important to note the way shares are held with Superhero. Rather than your stocks being recorded in your name under your own Holder Identification Number (HIN) registered with the ASX, they are bundled with other investors' shares and recorded under a single HIN belonging to Superhero. Your name won't appear on the share registry of the companies you invest in.
It is this system that allows Superhero to charge such low brokerage. It's not an uncommon practice –Interactive Brokers and IG Markets also take this approach.
Interactive Brokers – $8
Interactive Brokers charges brokerage of 0.08% of your trade, with a minimum cost of $5. On a trade of $10,000, that works out to be $8.
This platform offers a large volume of features including buy/sell signals, market update reports, access to multiple international equity markets (for differing brokerage) and the ability to tailor a personalised 'Trading Workstation' with all the details you need to trade like a pro.
However, the sheer variety of information appearing on screen could be overwhelming for beginners. Indeed, Interactive Brokers appears to be pitched at more active or experienced traders – as part of the sign up process, you'll be asked about your previous trading experience.
SelfWealth – $9.50
SelfWealth's flat fee of $9.50 – regardless of trade size – puts this broker firmly among the ranks of Australia's cheapest.
The platform offers limit orders, good-until-end-date orders, and market-then-limit orders, which can all help finesse your trades. Trading on US equity markets is also available, plus a range of free trading tools including market depth.
IG Markets – $10
IG Markets offers brokerage as low as $5 but you'll need to trade at least three times per month to get this price. If you're an infrequent trader, IG Markets charges brokerage of $8 or 0.1% of trades. On a $10,000 trade that comes to $10. The catch is that if you make fewer than three trades each quarter, you could face a quarterly $50 'subscription' fee. This has the potential to significantly bump up your trading costs, so think carefully about how often you plan to trade.
IG offers 'live derived pricing' rather than live pricing per se, and traders can use stop orders and limit orders plus handy metrics such as profit/loss ratio to analyse their trading history
CMC Markets – $11
CMC Markets bases brokerage on the number of trades you make each month rather than the value of trades. Make less than 11 trades per month, and brokerage is $11 or 0.10%, whichever is greater. Ramp it up to 11-30 trades each month, and brokerage falls to the greater of $9.90 or 0.08% of each trade.
Along with market depth and stock filters, CMC Markets offers unlimited free conditional orders to manage risk. Live streaming data is available for an extra $41.25 per month.
Amscot – $11
Amscot's ValueRate brokerage is designed with casual traders in mind. Brokerage will cost you $11.00 or 0.088% of the value of the trade, whichever is greater. At this price you'll have access to a live, but static, trading platform, contingent orders, price alerts and broker recommendations.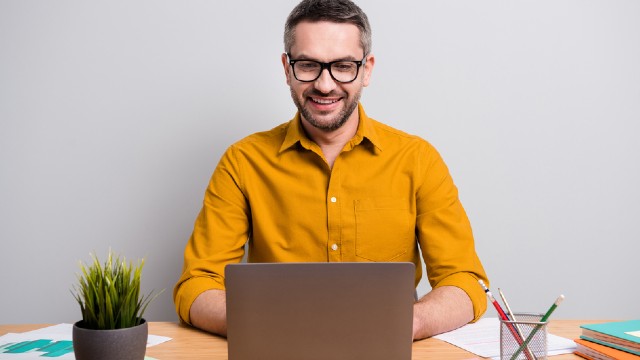 Is it worth paying extra?
If you're an infrequent trader, or you plan to buy and hold shares for the long term, chances are you need fewer features than an investor looking to take a more active approach. That can make a low-cost broker your ideal platform.
One particular feature – access to live pricing – typically comes at a cost, and it can be hard to find at the budget end of the broking market. Without live pricing, share price details can be delayed by up to 20 minutes, and this has the potential to work against you when markets are moving quickly. But this may not be an issue unless you're aiming to profit from short term market movements.
Similarly, you may be happy to use a platform that only allows market orders, where you pay/accept the going price for a stock. For other investors, having access to conditional orders can play a valuable role in a personal investment strategy.
It all comes down to knowing how you plan to trade. If you're new to shares, selecting a broker with a simple, user-friendly platform can be a valuable confidence builder – and potentially more rewarding than a feature-packed platform that's hard to navigate. If you find at a later date that you really do need all the bells and whistles, you can always ramp up to a more sophisticated package.
Cover image source: Vitalii Vodolazskyi (Shutterstock.com)
This article was reviewed by Editorial Campaigns Manager Maria Bekiaris before it was published as part of our fact-checking process.
---
Nicola Field is a personal finance writer with nearly two decades of industry experience. A former chartered accountant with a Master of Education degree, Nicola has contributed to several popular magazines including the Australian Women's Weekly, Money and Real Living. She has authored several best-selling family-focused finance books including Baby or Bust (Wiley) and Investing in Your Child's Future (Wiley).