So you want to invest in shares? Fantastic! But you've only got $500 to spare? No problem! $500 is the minimum set by the Australian Securities Exchange (ASX) though there are pitfalls to avoid when you're investing such small sums.
In theory, the $500 'minimum marketable parcel' limit only applies when you buy shares in a particular company for the first time. It may be possible to top up your holdings with less at a later stage – if your broker allows it. However, it's the cost of brokerage that sees some investors baulk at placing trades for less than $500.
The smaller the dollar value of your trade, the higher the cost of brokerage as a percentage of your investment. For instance, paying $15 brokerage on a $1,000 trade works out to a 1.5% fee. On a trade of $500, that same $15 brokerage becomes a 3% charge. So $500 is about the lower limit of a cost-effective trade.
Fortunately, there's no shortage of inexpensive brokers to choose from. OpenTrader, for example, charges $5 on trades up to $5,000. With $500 to invest, brokerage would work out to 1%. With SelfWealth you'll pay $9.50 per trade (equivalent to 1.9% on a $500 trade).
It pays to have a buffer
Even after allowing for the cost of brokerage, it can be a good idea to start with a bit more than $500. Remember, the minimum marketable parcel is $500. If you place an order for, say, 33 ABC Limited shares trading for $15, the order will be worth $495. That's below the $500 benchmark, so the trade is likely to be knocked back. Adding just $20 extra to your trading account lets you buy 34 ABC shares (a trade of $510) with money left over for brokerage.
The real challenge – achieving diversity with just $500
The big downside of investing with a small sum is that your portfolio is exposed to the fortunes of a single company. That may be fine if you hold strong views about how the shares will perform in the future.
In general though, spreading your money across a variety of companies and industry sectors is a good way to potentially reduce risk.
One way to bring diversity to your portfolio is by investing regularly, adding new stocks to your portfolio with each trade. But it can be a slow process. Even if you invest in a different share every three months (bearing in mind you need at least $500 for each new shareholding), you may still only have shares in four companies at the end of 12 months. One possible solution may be to invest your $500 in an ETF rather than individual shares.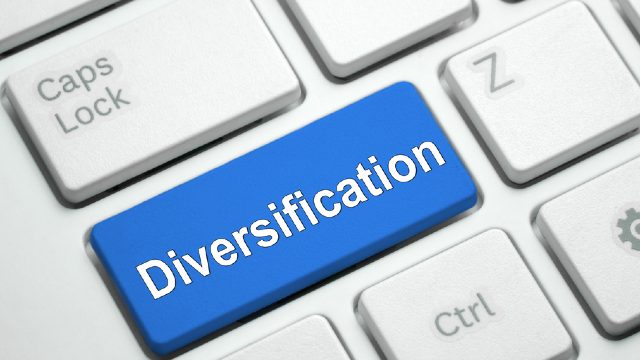 Instant diversity through ETFs
The ASX has a wide selection of share-based ETFs, each tracking various market indices. It can be a good idea to narrow down the choice by looking at the ETF's annual fees (or MER), which can eat away at the value of a small investment, and also the index the fund tracks, which will highlight the level of diversification it provides.
As a guide, the Vanguard Australian Shares Index ETF (ASX: VAS) tracks the 300 biggest companies on the ASX and charges a management fee of 0.1%pa. By contrast, the iShares ASX 20 ETF (ASX: ILC) holds shares in the top 20 listed companies and the management fee is 0.24%pa.
Whether you want to spread your money across 20, 200 or 300 companies is a personal choice. What matters is that an ETF is going to provide a lot more diversification for a lot less capital than direct shareholdings.
---
Compare Exchange Traded Funds (ETFs) with Canstar
The table below displays some of the International Broad Based ETFs available on Canstar's database with the highest three-year returns (sorted highest to lowest by three-year returns and then alphabetically by provider name). Use Canstar's ETFs comparison selector to view a wider range of products. Canstar may earn a fee for referrals.
---
Beating the $500 barrier – beware the hazards
There are ways to bypass the $500 minimum limit, though there are strings attached.
Newly launched trading platform Superhero lets you buy shares with as little as $100. The catch is that the stocks you buy are held in a common pool along with other Superhero customers.
That's different from traditional online brokers, which give you direct ownership of your shares backed by a personal Holder Identification Number (HIN) registered with the ASX. This is regarded as a less risky option because even if your broking platform goes belly up, you are still the legal owner of the shares.
Another alternative is to invest via an overseas stock exchange. The $500 minimum is an ASX rule. It doesn't apply to every sharemarket. With some brokers such as nabtrade, there is no minimum value for trades on the New York Stock Exchange or the NASDAQ (which lists tech stocks). So, you can potentially invest in global brands like Apple, Google or Tesla with less than $500.
The drawback tends to be higher brokerage and the added risk of exchange rates moving against you. You'll also miss out on the tax savings of dividend imputation, which only applies to Aussie shares.
The verdict
Yes, it's possible to invest in the ASX with $500. Choose a low-cost broker to minimise upfront costs, and aim to diversify your portfolio through regular investing or opt for ETFs to achieve instant diversity.
Cover image source: Ipek Morel (Shutterstock)
If you're comparing Online Share Trading companies, the comparison table below displays some of the companies available on Canstar's database with links to the company's website. The information displayed is based on an average of 6 trades per month. Please note the table is sorted by Star Rating (highest to lowest) followed by provider name (alphabetical). Use Canstar's Online Share Trading comparison selector to view a wider range of Online Share Trading companies.
---
Nicola Field is a personal finance writer with nearly two decades of industry experience. A former chartered accountant with a Master of Education degree, Nicola has contributed to several popular magazines including the Australian Women's Weekly, Money and Real Living. She has authored several best-selling family-focused finance books including Baby or Bust (Wiley) and Investing in Your Child's Future (Wiley).