Scott Phillips, The Motley Fool's Chief Investment Officer, shares five criteria he applies when selecting
shares to buy
.
As equity investors, our job is to select investments that help us achieve our goals. For most of us, the aim is to maximise our return, without taking undue risk. For others, it might be a reliable, tax-effective income stream in retirement. Whatever the objective, it's important to actually know where you're aiming to end up, so you can make sure your decisions are framed in that context.
And, of course there are portfolio decisions – things like risk management, diversification (by currency, geography and industry) and your comfort with volatility. Those are, perhaps, topics for another day.
In this article, I'm going to outline five criteria I apply when selecting shares to buy. In doing so, it's important to point out that these aren't the only criteria I look at. Moreover, many companies I invest in don't have all five. Investing remains – perhaps forever – as much art as science. In investing, as in life, the exception often proves the rule. That said, here are five criteria around which much of my investing is done – and the more, the better.
1. Business quality
Too many investors think way too much about the "stock" and not enough about the business itself. But arguably the single greatest component of your investing return is the ability of a company to achieve and maintain a competitive position that allows it to generate ongoing (and growing) profits.
Here, you're looking for an element that gives a company an edge – often known as a "sustainable competitive advantage", or colloquially a "moat" protecting a company. They're harder to generate and sustain than most people think, so if you can identify a real one, you're off to a very good start. Common examples might be Coke's brand, Woolworths' network of stores, Cochlear's patents and BHP's low-cost reserves.
2. Management
It's not as valuable as business quality – Warren Buffett famously said that "when a management with a reputation for brilliance tackles a business with a reputation for bad economics, it is the reputation of the business that remains intact" – but when the two forces are pulling in one direction, quality management can really add a lot of value.
Great operators – often founders – are a wonderful asset, but you also want to check out their capital allocation skills – their success or otherwise in using the company's money wisely for acquisitions. A lot of shareholders' money has been set on fire by acquisitive CEOs whose appetite surpassed their abilities.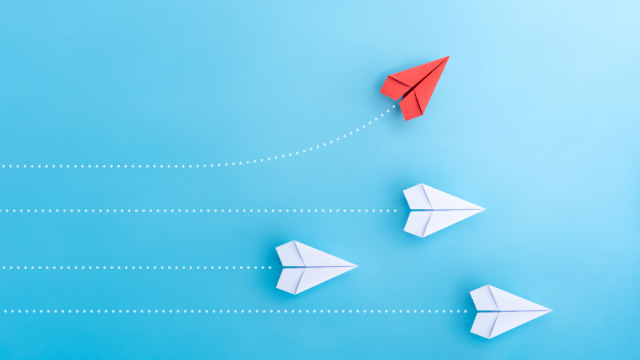 3. Growth runway
If there's one mistake I've made more than others in my investing career, it's putting too much store in those first two criteria, and paying insufficient attention to this one. The first two are wonderful for finding businesses with relatively little business risk (I say relatively, because all businesses have some risk), but if you're looking to earn good long-term returns, you need to find a company that other investors will pay more for in the future. Sometimes, price is enough (more on that later), but it's rarely sustainable for "buy to hold" investors.
I've owned companies like Coca-Cola Amatil, Woolworths and Telstra in the past (I still own Telstra), and while they are very high quality businesses that aren't easily beaten, they didn't exactly set the world on fire for investors because profit growth was scarce (and expectations were already high).
The biggest long-term winners on sharemarkets here at home and overseas are businesses that have been able to find and progressively dominate large markets. Think eCommerce, social media, biotechnology and, yes, growing global demand for iron ore. Quality is an almost incontrovertible prerequisite, but for superior long-term returns, growing companies can really leverage your returns.
4. Risks
Speaking of leverage, albeit in a different sense, upside potential is great, but it's not enough. There is no shortage of companies with big dreams and persuasive investor presentations. The problem is they come with one of the smallest words in the English language, and one that has a very binary, outsized impact: "if".
If – and its antonym "if not" – are terms that can turn dreams into ash in a relative instant. Mining companies will make a fortune for investors if they can find and commercially extract a sufficiently large reserve. Biotech hopefuls aim to be the next CSL, if they can uncover a drug or treatment with a huge market, medical support and if they can pass onerous regulatory hurdles on efficacy and side-effects.
It's not just the tiny companies with huge dreams, though. Debt is no problem, if sales and profits remain strong. A company's technology is a huge advantage if a competitor doesn't build a better mousetrap. And an airline's profitability is impressive, if the competition doesn't drop its prices in a play for higher market share.
Importantly, though, we can't ever get rid of risk. We just need to make sure we incorporate the chance of loss in our stock selection and portfolio construction… and not get too carried away with the promises, hopes and dreams.
5. Price
Depending on what sort of investor you are, price can feel very important or not important at all. If you're hoping to buy a company's shares for a P/E ratio of 8 and sell when they get to 12 – hopefully in quick time – price is vital. If, however, you're taking a multi-year view, and hoping a company can grow to three, five or 10 times its current size, the price will feel less important.
Inherent in that description, then, is the importance of knowing what you're buying, why, and what you're expecting. After all, any sensible investing is simply paying $1 now for more than that in the future.
Foolish takeaway
There's no magic formula when we invest. But an understanding of the five factors I've listed above could help put the odds in your favour. The more of them that are present, the higher the odds of a market-beating outcome. We should invest accordingly.
---

About Scott Phillips
Main image source: Thanakorn.P (Shutterstock)