ANZ has announced an out-of-cycle interest rate cut for owner occupiers and investors, while hiking up other home loan rates in response to the regulatory crackdown on interest only lending.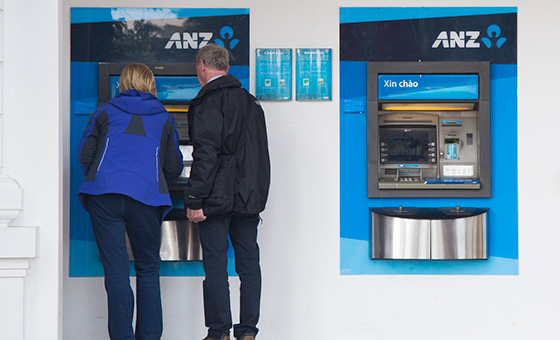 ANZ has reduced variable interest rates by 5 basis points for customers paying principal and interest on their home loans, making the bank's standard variable rate for owner-occupiers the lowest of the big banks at 5.20% p.a. (comparison rate at 5.31% p.a.).
According to ANZ, more than 80% of their customers will benefit from this rate cut, including customers with an investor loan paying principal and interest, which is now at 5.80% p.a. (comparison rate at 5.91% p.a.).
ANZ Group Executive Australia Fred Ohlsson says these cuts will help struggling consumers.
"Many Australians are finding it difficult to manage household budgets at present, and ANZ is pleased to be able to reduce rates for the majority of our customers who are working hard to pay off their homes," said Mr Ohlsson.
In response to market conditions and the regulatory crackdown on interest only lending, ANZ has also hiked variable and interest only home loan rates for investors and owner occupiers by 30 basis points to 6.26% p.a. and 5.75% p.a. respectively (comparison rates at 6.37% p.a. and 5.86% p.a. respectively).
"While we know those only paying interest on their loans will be disappointed, we need to manage our regulatory obligations and we are now required to hold additional capital against our home loans," said Mr Ohlsson.
"We also need to better balance our portfolio towards those paying off their homes."
According to the Group Executive, this interest rate change decision "is not in response to the recently announced bank levy" and ANZ has yet to determine "the final impact of the tax" on their institution.
In the 2017 Federal Budget it was announced that the five largest banks of Australia (ANZ, Commonwealth Bank, NAB, Westpac, and Macquarie Bank) will be taxed on higher risk liabilities.
"We do, however, recognise the work regulators are doing to manage the growth of both investor and interest-only loans – and we will continue to be transparent on the impact this will have on how we structure and price our home loan products," said Mr Ohlsson.
These changes by ANZ will be effective from 16 June 2017.
Home loans at a two-year low
The ANZ rate change also coincides with new Australian Bureau of Statistics (ABS) figures which show that the number of home loans being taken out by Australians is at a two-year low, adding to concerns about a property market slowdown.
Additionally, the figures show that:
The number of investor loans is at a seven-month low, having fallen from a January peak of above 50%
April was the third month in a row to see the total number of home loan approvals fall by 1.9%
The total value of investor lending fell by 2.3%
Housing market finally slowing down
The recent drop in home loan approvals is the most dramatic downturn in the number of investment loans since mid-2015, and many are taking it as a sign of potential slowing in the property market.
According to CoreLogic data, May saw house prices fall across the country for the first time in 18 months, with Sydney prices falling by 1.3% and Melbourne prices by 1.7%.
JP Morgan economist Henry St John attributed these price drops to the aforementioned APRA measures, saying that the restricting of interest-only loans placed "fairly immediate downside pressure".
However, it's worth noting that part of these drops in demand and pricing can potentially be attributed to seasonality; Mortgage Choice CEO John Flavell says that "as we head into the winter months, the market gets cooler in terms of demand, and we see property price growth begin to stagnate.
"As such, it's no surprise to see a slight fall in the value of loans written."