Estate planning and preparing a will can be a complex and at times emotional process. Without a valid will, you could unintentionally cause uncertainty for your loved ones at a difficult time, with no guarantee that your assets will be distributed as you intended.
To help safeguard your estate, we address some common questions about wills, estate planning and what can happen to your assets if you pass away without a will, or if a will turns out to be invalid.
Please note that the information in this article is not legal advice, and is not intended to be used as a substitute for obtaining independent professional advice. Please consult your legal practitioner, professional adviser or the relevant government or statutory authorities before making any decisions.
What happens if someone dies without a will?
If someone dies without making a will, that person has died 'intestate' and their assets will be distributed in accordance with the intestacy laws in their state or territory. The rules can vary depending on where you live, and ultimately could result in unsatisfactory or unintended distributions of your assets. Here is a hypothetical example:
In Victoria, a single adult with no children dies without a will and is survived by two siblings and an estranged father. The deceased had not spoken with their father for over 20 years because of physical and emotional abuse during childhood. Unfortunately, in accordance with the laws of intestacy, it is the deceased's father who inherits the estate and not the siblings. Under Victorian law, the siblings would not be able to challenge this outcome.
What happens if someone dies without a valid will?
If you die leaving a will that does not meet the statutory requirements in the state or territory in which it is made (e.g it was not properly signed and witnessed), it may be ruled invalid. However, if it can be proven that this will does attempt to dispose of your assets, that you had testamentary capacity (where a person must have the mental and legal capacity to understand the document they are creating), and that you intended the document to be your last will, then it may be possible to have the document approved by the court as an 'informal will'. This process can be costly, and there is no guarantee that the court will ultimately accept the document as a will.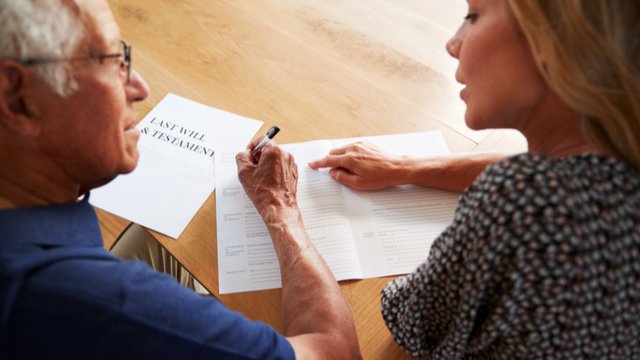 What are the potential consequences of not having a valid will in place?
All states and territories in Australia have similar intestacy legislation, but there are also some significant differences. For example, in Western Australia and the Northern Territory, depending on the size of your estate, if you die leaving a spouse but no children your parents and siblings are entitled to a portion of your estate.
In most other states, if you die leaving a spouse and one or more children from that marriage, then 100% of the estate passes to your surviving spouse. However, if you die and leave children who are not the biological children of your surviving spouse, the outcome can be vastly different.
Not only could a potential outcome not reflect your wishes, but it could result in your spouse or children challenging the outcome, causing friction and ill will between your loved ones and costs that often outweigh the costs of preparing a basic will.
What can you do if someone you know dies without a will?
When a person dies leaving assets but no valid will, the person with the greatest entitlement under the laws of intestacy can apply for a 'grant of letters of administration'. This is a court order, which if granted, gives the applicant the authority to manage the deceased person's affairs.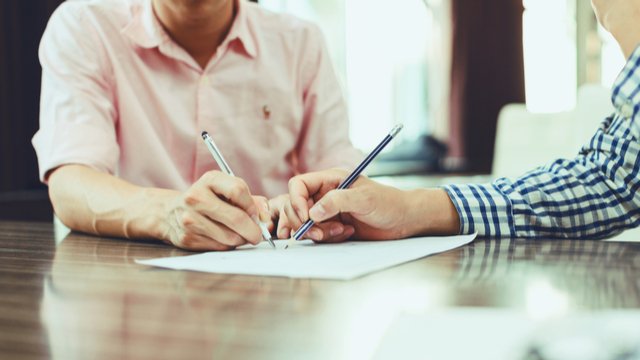 You can apply for a grant of letters of administration from the Supreme Court in the state or territory where the deceased person's assets are held. If the deceased person held assets (in particular, real estate) in more than one state, it may be necessary to apply for a grant of letters of administration in each state the assets are located, according to the Supreme Court of New South Wales. This rule also applies in other states and territories.
Who can apply for a grant of letters of administration?
To apply for a grant of letters of administration, you must be someone with the greatest interest in the deceased person's estate. This is determined by the laws of intestacy in your state or territory, as well as which stakeholders have survived the deceased.
As an example, here is who is entitled to apply for a grant of letters of administration in New South Wales, in priority order:
Spouse(s) only (includes any de facto and registered relationships)
Spouse(s) and children (if there are children of the deceased who are not the children of the spouse/s who are entitled to apply)
Children (including the children of any predeceased children – grandchildren)
Parents
Brothers and sisters (including the children of any predeceased brothers or sisters – nieces or nephews)
Grandparents
Aunts and uncles (including the children only of any predeceased aunts or uncles – cousins)
The Supreme Court of NSW said each category must be exhausted before moving on to the next and once an eligible relative is found, the process stops. If there is more than one person in a category, then these people can apply for a grant of administration.
The order of priority to apply for a grant of letters of administration will vary by state or territory. To find out the order of priority that applies to you, you can search the applicable laws of intestacy online or contact your state or territory probate office.
How do you apply for a grant of letters of administration?
The process for applying for a grant of letters of administration will differ depending on your state or territory requirements. However, some common steps that the application process may include:
Advertising your intention to apply. You can do this by publishing a notice of intention to apply to the respective court's online system. The intention should generally be submitted before the letters of administration application is filed with the probate office. Western Australian and South Australian authorities do not currently require an intention to be advertised. There may be costs involved with advertising your notice of intention.
Completing the application forms. You may be able to download the application forms for a grant of letters of administration from your state or territory probate office or respective court's website. You may also consider seeking the assistance of a lawyer with expertise in this area of law. The process is not always straightforward, particularly in cases where you have a spouse with children from a prior relationship, disputing siblings, two or more 'spouses' or no surviving next of kin.
Prepare supporting documents for your application. This may include obtaining a death certificate for the deceased, completing an affidavit (a written statement), and compiling an inventory of the deceased person's assets and liabilities.
Filing your application. Once you have completed your application, you will need to file it with the Supreme Court in your state or territory, either in person or by post. You will likely need to pay a court filing fee.
If your grant of letters of administration is approved, you will then have the authority to administer the deceased person's estate, including the collection of assets, discharging of debts, and distribution of the residuary estate to the identified beneficiaries.
Can you dispute an estate distribution if there is no will?
An eligible person (e.g. a spouse or child) who believes they have not been adequately provided for under intestacy provisions may still be entitled to make an application for a family provision order through the courts. In assessing the application, the court may consider factors such as the applicant's relationship to the deceased, the value of the deceased estate and whether the applicant has any physical, intellectual or mental disabilities.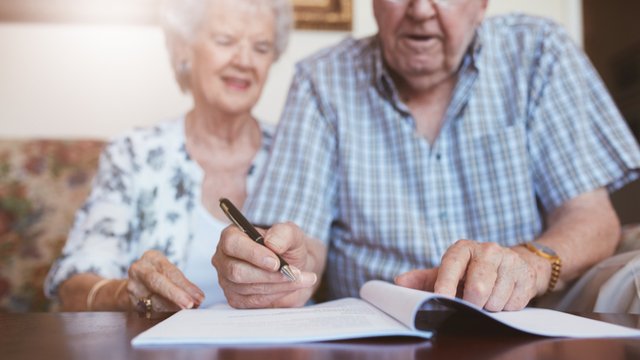 Preparing for the future
There are legal options available to loved ones if you die without a valid will, or with no will at all. However, this can be an expensive, time-consuming and often stressful process.
By ensuring the careful planning and updating of a will, enduring powers of attorney and other estate planning documents, you can take necessary steps to formalise your wishes about incapacity and death. Making this choice can bring peace of mind and minimise the stress on family members and loved ones left behind.
Speaking with a legal professional may help too, if you'd like to ensure your wishes are correctly recorded to form a valid will that is upheld once you are gone.
Main image source: Mabeline72/Shutterstock.com
Rachael Grabovic is an accredited Wills, Trusts & Estates Specialist and Partner at Rigby Cooke Lawyers. She has extensive experience in the areas of wills, estate planning, trusts and estate litigation in private practice and within corporate Australia. Rachael provides specialised legal advice on all aspects of wills and estates including complex estate planning and succession law advice, wills, powers of attorney, personal trusts, personal wealth structuring, asset protection, superannuation, charitable foundations, probate, estate administration and estate litigation. You can find her on LinkedIn.