The humble backyard shed often gets a bad reputation as an outdated eyesore or a necessary evil for hiding mountains of backyard clutter and unwanted eight-legged friends. However, with a bit of TLC your shed could become a storage saviour or the pièce de résistance of your garden.
We've rounded up some design ideas and inspiration for a storage shed in your backyard.
1. A steel storage shed with roller door access
If practicality is your thing, this steel shed with three roller doors entries offers storage and plenty of it. Arguably the most common style of backyard storage, this shed might just hold all your worldly possessions and even double as a garage.
If the traditional four-walls-and-a-roof style of shed doesn't tickle your fancy, a domed roof might be more to your liking. This shed, which looks like a galvanized iron water tank has been cut in half, blends almost completely into the landscape thanks to its muted colours and weathered look.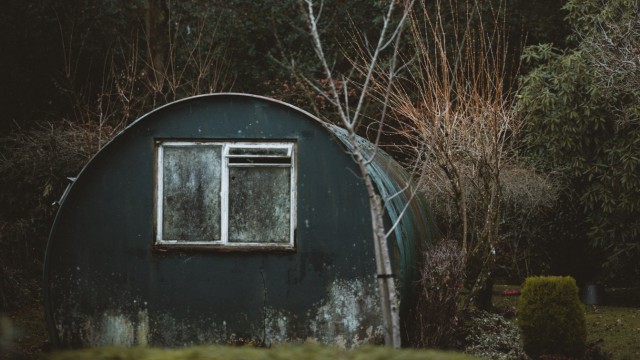 Shipping containers not only make for excellent prefabricated, portable backyard storage, they can also be converted into stylish sheds, backyard cottages or guest houses and even extensions to your home. Additions such as doors, windows or even a deck ensure that you can utilise your shed to its full extent- the opportunities are endless!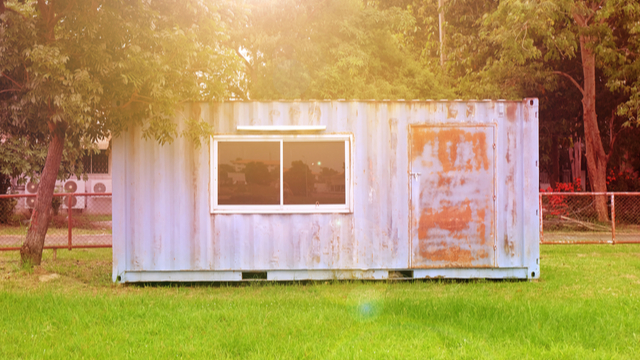 4. A potting shed with shelves and lights for seedlings
If you are a bit of a green-thumb, you might be interested in a storage shed that doubles as a nursery for your potted plants. Shelves and UV lights are a nifty addition.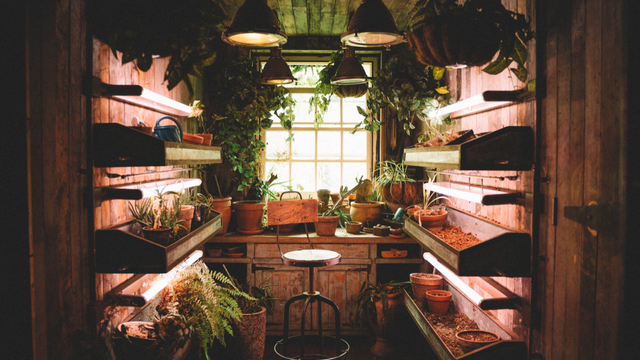 Similarly to the potting shed, glass or perspex walls could allow your shed to be used as a greenhouse, in addition to storage.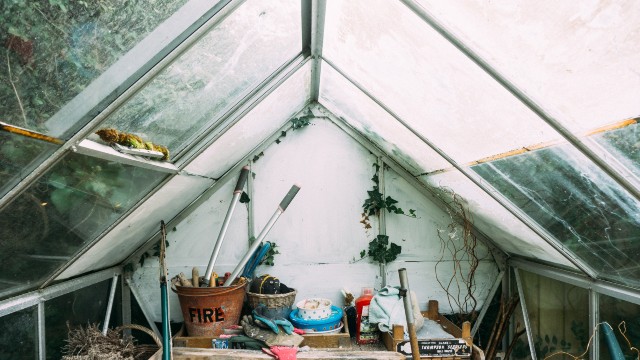 6. A shed with with outer storage
The design of your shed doesn't have to limit the storage element to the inside. You may wish to add an awning or shelves to the outer walls to make the most of the structure.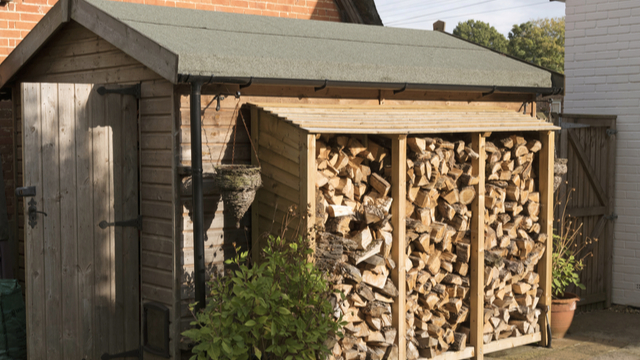 7. A barn-style shed with double doors
This design brings farmhouse whimsy to your home with a barn-style gambrel roof and double doors. It is elevated off the ground to allow air to circulate under it, which could help keep the shed cool in summer.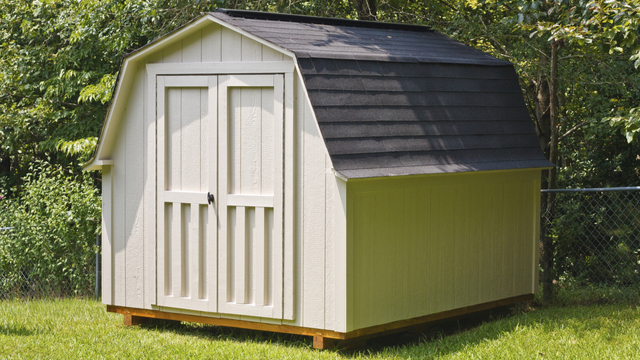 A traditional timber shed can invoke images of a cozy log-cabin by lake, right in your own backyard. Lacquered timber walls and a corrugated iron roof elevate this garden shed from afterthought to après-ski.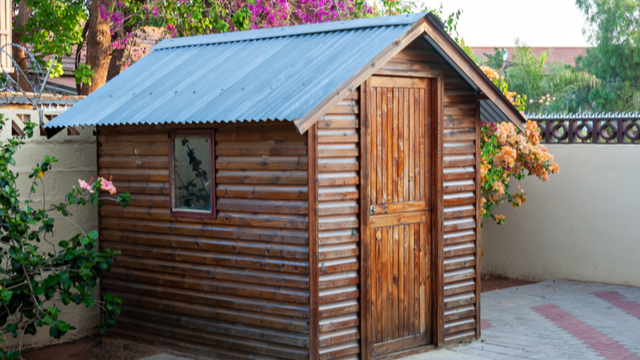 9. Match the style of your house
If you are concerned about the street-appeal of your shed, you might like to match the design and style of your shed to your home. Matching the colour and trim of your house and shed, for example, can help the two structures to blend seamlessly.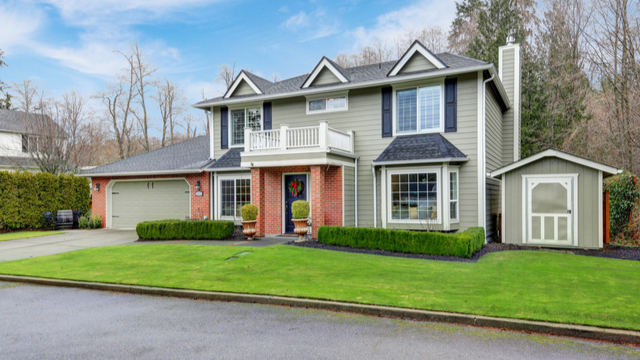 If you have children, you might be interested in a cubby house design. Visually appealing, fun and practical, this could convert – after the kids have grown – into a storage shed that's sure to be a hit for all ages.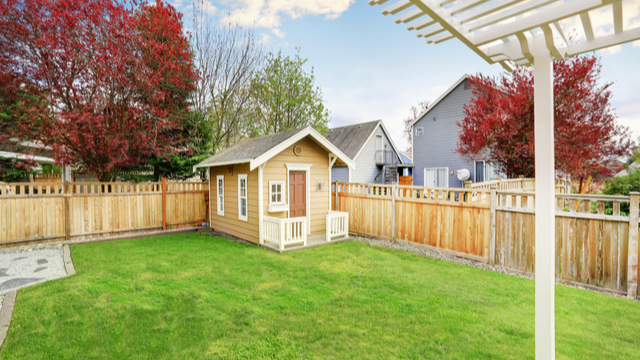 11. A single walk-in or cupboard
This style could be ideal for those who are space poor, but still want to store the essentials.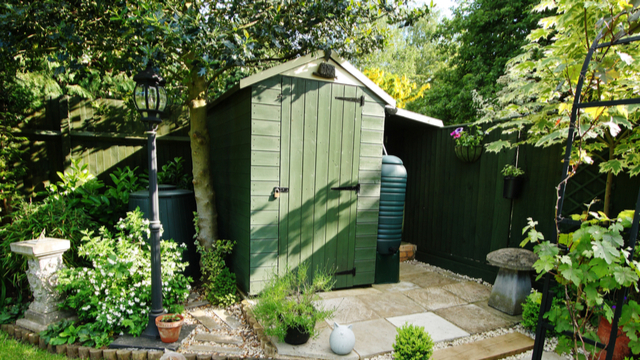 12. Incorporated with outdoor living
Additions such as decking and outdoor furniture may help to incorporate your shed with your outdoor living spaces. This may make your shed a feature of your home and lifestyle, rather than a standalone eyesore.

How much does a garden shed cost?
The cost of building a shed in your backyard will vary depending on the size and materials that you choose, among other things. Home Advisor estimates that the cost of a shed in Australia can range anywhere from $800 to $4000, and factors such as whether you add electricity to your shed and the cost of labour versus doing it yourself will impact the cost.
Home Advisor estimates the following expenses will contribute to the total cost of your shed:
Materials used (vinyl, wood, metal): Approximately $300 to $5,000

Labour if you hire a professional: Between $50 and $100 per hour

Carpenter if you require a concrete slab: Between $30 and $100 per hour

Electrician if you are wiring your shed: Approximately $50 to $100 per hour
If you choose to hire professionals for the various labour tasks, you might like to compare multiple quotes before the build commences. Not only will this give you an idea of the expense and any inclusions and exclusions, it may also help you decide which form of finance is most appropriate for your personal circumstances.
If you need to borrow money to fund the job, be sure to pay close attention to factors such as the interest rate you're charged by the lender, any fees that apply and whether you will be able to afford the repayments.
What does a shed mean for my home and contents insurance?
If you are concerned that your shed and the valuables inside may not be covered by your home and contents insurance, you might like to read the Product Disclosure Statement (PDS) for your current policy, or contact your insurer directly, to find out exactly what is and isn't included.
If you are looking for a new policy, you can compare home and contents insurance policies with Canstar.
You might also want to consider securing your garden shed at all times as it may influence the price you pay for your home and contents insurance premiums. According to Allianz, making sure your garden shed is secure not only protects your valuable tools and equipment, it may also deter intruders and prevent them from using the tools to break into your home.
You might also be interested in:
Header Image Source: CGN089 (Shutterstock)