Do you have a rental inspection looming? Are you wondering which bits of the property could do with some extra attention, and which parts can go back on the longer-term 'to clean' list? Our rental inspection checklist offers some pointers on where it may be helpful to focus your efforts (and your cleaning products).
When you marked the rental inspection on your calendar, chances are you didn't do so with a great deal of enthusiasm. Rental inspections are generally an inescapable fact of life for Aussie renters, but are unlikely to feature in the renting 'pros' column for too many people who are weighing up the merits of renting versus buying.
That said, rental inspections are a two-way street, in that they can also represent an opportunity for you as a tenant to bring issues, like maintenance that needs to be carried out, to your landlord or property manager's attention.
That's one of the rental inspection insights we learned when Canstar caught up with experienced property manager, Amanda Deshong. We asked her all about how property inspections work and what tenants may want to think about in advance. Feel free to inspect her responses.
What exactly is a rental inspection?
A rental inspection is a visual check of a rental property that generally happens every three to four months. A property manager (or landlord if you rent privately) will typically complete this to ensure that the property is being maintained to meet the standards and conditions of your tenancy agreement.
But an inspection also allows a property manager to identify any repairs and maintenance that may be required, and to provide a detailed report of the results to the landlord, if applicable.
Most inspections are not designed to be invasive. They tend to be more of a walk-through to ensure that the property is in a reasonably clean and undamaged state. We always appreciate that the property is a tenant's home and understand that it is going to look like it is lived in.
The other main types of inspections that would normally occur during a tenancy are entry or ingoing and exit inspections, both of which are typically much more detailed. These inspections will generally list every attribute of every room and advise whether each item is in a clean, undamaged, working condition. Tenants have the opportunity to provide their comments for these two reports.
What do landlords or property managers typically check for?
Routine inspections give landlords the opportunity to assess how their property is going and whether or not they need to prepare for future maintenance or upgrades.
It is also a chance for tenants to bring items that they have been concerned about to the landlord's or property manager's attention.
We walk through each property and check on things like the ceiling for any evidence of roof leaks or structural damage. We also check that the gutters are clear, especially coming into storm and bushfire season. We look at walls for any damage and check wet areas such as showers and bathtubs for any leaks or mould.
We do not normally test all the appliances when we are at a property, but we give tenants advance notice of the inspection so they are able to point these items out to us and advise us if there is an issue.
Every person has a different view on how a property should be maintained, as one person can live quite differently to another. We keep this in mind and would not penalise a tenant for things like having clothes lying around the house. On the other hand, we would advise a tenant to clean up food scraps to ensure they don't attract rodents, or to clean the shower if we notice mould or calcium starting to appear, as these sorts of things can damage a property in the long run.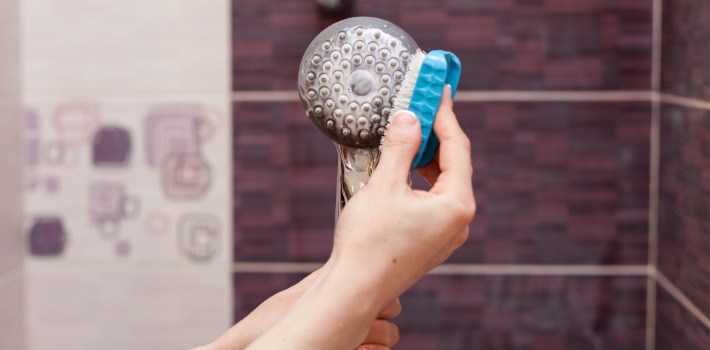 We also check that tenants are regularly cleaning air con filters and fans, as this is a health and safety concern.
We check for any safety concerns to do with appliances, smoke alarms, decks, balconies and so on, and also whether or not there are extra people or pets residing at the premises who are not on the lease.
What steps can a tenant consider taking in preparation for an inspection?
For a routine inspection, we recommend tenants consider the following:
Routine/quarterly rental inspection checklist
Ensure access is available to the property managers and that any dogs etc. are restrained or removed from the property beforehand.

Clean and tidy the property. Pay particular attention to rooms like the kitchen and bathroom. Regular cleaning should be carried out anyway and most tenants won't need to be prompted to do so.
If there is a garden, pay attention to this area, as well as to any outside decks and patios, to ensure they are up to standard before the inspection.
Ensure you advise the property manager of any repairs or maintenance that are required, or any items you wish to bring to their attention.
An exit inspection requires a much more thorough and detailed clean and check to ensure the property is in the same standard as it was when you moved in, with only fair wear and tear – deterioration that occurs through normal use or ageing of the property – accepted. This inspection determines whether or not your bond will be returned to you in full.
Below is the exit inspection checklist we provide to tenants as soon as they advise us that they will be vacating the property.
General
Sweep or mop all non-carpeted floors, removing any marks.

Have any carpets cleaned by a registered carpet cleaner. Supply a paid copy of the invoice to your landlord or property manager.

Get a registered pest company to fumigate the property for fleas if you kept any pets there. Supply a paid invoice copy which specifies service details.

Clean light fittings – gently remove light fittings and clean them.

Clean any marks off walls, ceilings and light switches.

Vacuum and clean skirting boards, sliding doors and windows, including frames, sills and tracks. Also clean and dust above cupboards, picture rails, architraves and both sides of all doors, all other fittings, insect/security screens and so on.

Clean curtains and blinds. Contact your agent or landlord, depending on your situation, to confirm how they'd like you to do this.

Remove all cobwebs, insect marks and nests.
Kitchen
Clean inside and outside of all cupboards and doors.

Clean inside, outside and around the stove.

Clean inside and outside the oven, including the griller, doors, trays, racks and glass surfaces.

Clean inside, outside and behind the refrigerator and dishwasher and microwave.

Clean the sink, especially drain holes, drainers and tapware.

Remove and clean the rangehood filter.
Bathroom
Clean all walls, floors, mirrors, windows and window tracks.

Clean inside and outside all cupboards and drawers.

Clean the toilet, bath and shower recess.

Remove any soap residue on tiles and shower screens.Clean the sink, tapware and towel rails.

Clean water outlets in the shower and bath of any hair and soap build-up.

Clean wardrobes, shelves, drawers and mirrored doors. Remove scuff marks.

Wash the shower curtain or door with bleach, or replace it if applicable.
Laundry
Clean behind, inside and around the washing machine space.

Clean any equipment and filters if applicable.

Clean inside, outside and behind the dryer. Remove lint.

Clean inside, outside and around the laundry tub, cabinets, shelves, drawers and tapware.

Clean all walls and floors, as well as the ceiling.
Air conditioners
Clean all air conditioner units and filters.
Verandah, deck, outdoor areas
Sweep and mop, clean railings, glass surfaces and light fittings.

Remove all cobwebs etc.
Garage, carport, driveway
Sweep out and remove any oil residue from concrete, pavers, paths and driveways.

Empty Council bins and place them out on footpath for next collection.

Close and lock garage door, if applicable.
Gardens and lawns, pool
Mow the lawn, trim all edges.

Weed and tidy up any gardens, remove all rubbish.

Return pool to condition as per condition report at start of the tenancy and supply pool test report to agent or landlord. Report to be completed on the end-of-tenancy date.
If the property is furnished
Ensure all items are clean and are located in original rooms as per the inventory list.
Source: PMC Property Management
What could happen if a tenant fails a rental inspection?
If we arrive at a property and we find that a tenant has breached the contract by damaging or not maintaining the property, we generally try to work out a solution with the tenant first.
We usually have a discussion with the tenant and ask them to rectify the breach – for example, by asking them to clean the shower within the next seven days or so – and then we re-inspect the property after this time.
Beyond that point, the steps can vary depending on the state. For example, in Queensland, if there is still an issue, we proceed with issuing a notice to remedy breach. This legally gives the tenant seven days to rectify the issue and if they do not, the landlord of the property can proceed with sending a notice to leave and applying to the relevant state government authority or tribunal to have the tenancy come to an end. It is a very rare occurrence to end a tenancy this way.
Breaches could be issued in instances such as:
The property is found damaged or very unclean

Unapproved pets are at the property
Unapproved residents are at the property
Tenants are using the residence for illegal purposes such as making drugs there
Tenants are illegally subletting the property, for example through platforms like Airbnb. Bear in mind that the laws around subletting vary across different states and territories, but tenants generally can't do it without getting their landlord's written consent beforehand.
This is a general overview of how the process could play out, but this may vary based on factors such as the property manager or landlord of your property, their processes and which state or territory you live in.
What are a tenant's rights when it comes to rental inspections?
Generally speaking, a landlord or property manager cannot just show up at the property or give notice the night before for a routine inspection. The specific rules may vary depending on the state or territory you live in, but generally adequate notice is required. For example, in Queensland legally your landlord or property manager must give seven days' notice in writing, and the inspection cannot occur on a Sunday unless the tenants agree to this.
In most cases, we like to give at least two weeks' notice to tenants, but other property managers and landlords may give more or less notice than this.
In addition, there are typically restrictions on how many inspections can be carried out in a given amount of time. In Queensland, for example, routine inspections can only take place a maximum of four times a year, and tenants are within their rights to refuse an inspection if a landlord or property manager tries to do any more than this.
Generally, it is not necessary for tenants to be home during inspections, but they are allowed to be if they wish. As most routine inspections are carried out during business hours, the tenant would need to be flexible with their times if they wish to be at the property when it takes place.
---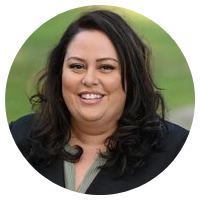 About Amanda Deshong
Amanda is Queensland Head of Property Management at PMC Property Management. She has worked in the industry for over 22 years and has managed thousands of rental properties.
Cover image source: didesign021/Shutterstock.com
---
Thanks for visiting Canstar, Australia's biggest financial comparison site*