How can you hunt for a potentially perfect home that isn't even advertised? Buyer's agent and founder of EPS Property Search, Patrick Bright, shares advice for buyers thinking about going 'outside the box' in this Q&A with Canstar.
What does it mean to buy a property 'off-market'?
Buying a property 'off-market' involves purchasing a property that's not widely publicly advertised. This is often referred to as a 'silent sale' or 'hidden listing'. Selling agents generally target individual buyers whose needs and wants match up with the specific property, and organise private viewings.
An off-market property may be advertised on a selling agent's website, via social media and in newsletters they distribute but, in general terms, if it's not being advertised on one of the major real estate advertising websites then it's referred to as an 'off-market listing'.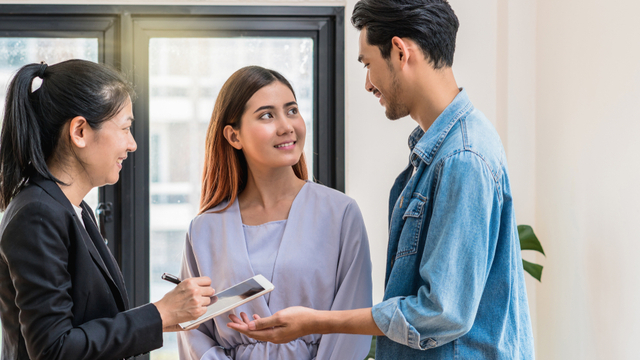 Why might vendors choose to sell 'off-market'?
The need for privacy, timing, seasonality, stock levels and cost are some of the reasons why properties are sold off-market.
1. Privacy
The vendor may be a very private person and may not want a crowd of people, including the neighbours, through their home. They may rather sell privately, and have the world find out when the removalist truck shows up.
2. Timing
A vendor might want to sell, but not for another three to six months. In this case, their selling agent might recommend their property be put on the market quietly to potentially attract a buyer who may be happy with a delayed settlement.
Alternatively they may be in a rush to sell which means they don't have the time to run a full marketing campaign. At the very least it takes a few weeks – and sometimes a few months – to prepare a property for sale. If a vendor, for example, has just purchased a new property with a standard settlement period of around six weeks then they may want to sell quickly.
3. Seasonality
The time of year can influence selling strategies as well. Many selling agents may caution a seller against launching a full property advertising campaign in mid-December, for example, when real estate typically winds down for a month or so, and instead recommend an off-market approach. One exception might be if the selling agent is hoping to find an out-of-town vacationing buyer for a property in a holiday destination.
4. Stock levels
If there are lots of similar properties for sale, for example, then there may be little point adding the property onto the market. This might only add to an already oversupplied sector at the time, thereby potentially lowering sale prices.
5. Motivation
Selling agents may encourage vendors who are not highly motivated or who have unrealistic price expectations to sell off-market, rather than pursuing a full marketing campaign if that may be unlikely to result in a sale.
6. Costs
The cost of advertising, especially online, can be quite expensive. With the two main sites being realestate.com.au and domain.com.au (the Coles and Woolies of the real estate industry) charging several thousand dollars to load a property online for a few weeks, vendors and selling agents may baulk at the costs and try to avoid them where possible.
And by the time vendors pay for a floor plan drawing, photos, styling, signboards etc, they may already be spending around $10,000. Many vendors may want to minimise or avoid such expenses.
What are the possible benefits and risks of buying off-market property?
A major potential benefit to buying off-market can be having the opportunity to view and acquire a property before it's seen by the wider public. A downside is it's likely you'll pay a premium to secure it. Risks are higher for buyers who don't know the local real estate market well, and who cannot unemotionally assess the value of a property, so they can then negotiate strategically with a selling agent.
How can buyers find off-market property if it's not advertised?
Potential buyers can join the database or off-market buyer's lists for relevant selling agents. This may include individual agents in the same agencies as many operate separately and run independent databases. It can be a good idea as a buyer to remind agents of your requirements regularly to ensure you stay 'top of mind' if any suitable properties come up.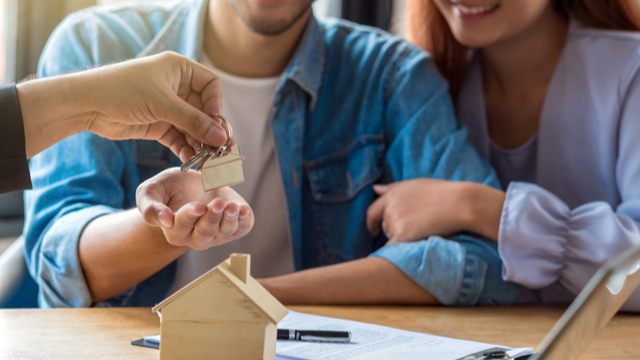 Can it be cheaper to buy off-market property or is there a risk of overpaying?
The risk of overpaying when buying a property off-market is far greater than if a property is publicly advertised. I tell all my clients before we look at off-market properties that if you like what you see, my job will be to help you buy as close to market value as possible, but we will most likely be paying over what we would have to if this property went on the market.
Sellers of off-market properties can have high price expectations, so an inflated advertised price is common. An exception may apply if a vendor has just purchased another property, and seeks a quick sale because they don't have time to go to market. Unfortunately for buyers, this situation doesn't happen so often so the odds of buying off-market property at or below market value are very slim.
What are some tips for buying off-market property?
Understand that market value is critical. Put to one side the vendor's expectations, and do your own independent research on value in an unemotional manner.
Keep in mind that it's the selling agent's job and legal obligation to represent the vendor and to achieve the highest price possible for them.
Consider engaging a buyer's agent who knows the area well to help you.
Obtain an independent valuation to assist with negotiations. This can help to set a price expectation as you are bringing the opinion of a third party with no vested interest into the mix.
If you're currently considering a home loan, the comparison table below displays some of the variable rate home loans on our database with links to lenders' websites that are available for first home buyers. This table is sorted by Star Rating (highest to lowest), followed by comparison rate (lowest-highest). Products shown are principal and interest home loans available for a loan amount of $350K in NSW with an LVR of 80% of the property value and that offer an offset account. Before committing to a particular home loan product, check upfront with your lender and read the applicable loan documentation to confirm whether the terms of the loan meet your needs and repayment capacity. Use Canstar's home loan selector to view a wider range of home loan products.
*Comparison rate based on loan amount of $150,000 and a term of 25 years. Read the Comparison Rate Warning
---
About Patrick Bright
Patrick is a buyer's agent and founder of EPS Property Search. He is the best-selling author of four real estate books known as The Insider's Guide to Buying Real Estate Series.
Main image source: Bela Zamsha (Shutterstock)