What is a buyer's agent and what do they do? While a selling agent is paid to represent the vendor, a buyer's agent represents the buyer. Canstar explains the benefits.
Have you ever used a buyer's agent to negotiate a property purchase? Is it something you should consider? First up, what is a buyer's agent and what does a buyer's agent do? Everyone has heard of real estate agents; a person engaged by someone who is selling a property to sell that property as quickly and for as high a price as possible. A buyer's agent, though, is someone engaged by the buyer to help them find, negotiate and purchase a property.
What is a buyer's agent? What does a buyer's agent do?
A buyer's agent is a real estate professional hired by a prospective home-buyer to research and negotiate the purchase of a home on behalf of the buyer. A buyer's agent represents the interests of the buyer in a real estate transaction, as opposed to a seller's agent.
If you think you may use the services of a buyer's agent for your next real estate purchase, you'll need to know the right questions to ask a buyer's agent. If talking with a buyer's agent is on your agenda, the Real Estate Buyers Agents Association of Australia (REBAA) suggests that you ask the following questions:
1. What is their experience in the geographic area you are considering?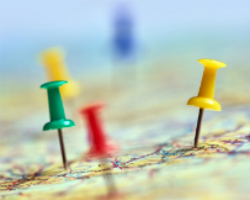 They say that local knowledge is invaluable, so you need to ensure that your buyer's agent has a good knowledge of the neighbourhood in which you are wanting to buy. Ask what and where their most recent purchases have been.
2. Do they operate as an exclusive buyer's agent?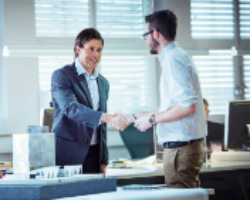 In other words, are they working for and being paid by you and no-one else? Some agents calling themselves 'buyer's agents' have actually been taking a fee from a selling agent's commission, yet claiming to work for the buyer, according to the REBAA. This is a clear conflict of interest because effectively they are representing the vendor, they're not acting solely on behalf of the purchaser.
3. Are they a licensed buyer's agent?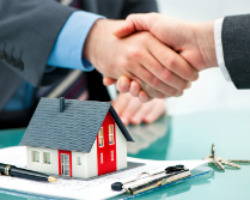 Often an agency can be licensed in one state but not the other and still advertise that they act for purchasers of property interstate. Every state and territory in Australia has different licensing requirements. Check whether they are REBAA accredited.
4. Can they provide recent client testimonials/references?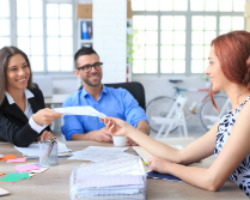 Generally, ask to speak to previous clients, just as you would speak to a referee for a job interview. This process can help alleviate any concerns you may have about your prospective agent.
More tips on how to benefit from a buyer's agent
Canstar caught up with market analyst and buyer's agent, Simon Pressley, who holds consecutive state and national awards as "Buyer's Agent Of The Year" in 2012, 2013 & 2014, and was also inducted into the Australian real estate Hall Of Fame in 2015, to find out who should consider using a buyer's agent, and what they should look for.
Q: What are the main benefits for property buyers in engaging a buyer's agent?
A: Time, money, and peace of mind are the main benefits which everyone will gain from engaging a specialist. Buyer's agents have their finger on the pulse and therefore have a lot more knowledge about buying property. The thing about knowledge is that you don't know what you don't know. Buyer's agents know what questions to ask and where to get the information. More often than not, the buyer's agent's own expertise will save the buyer more money on the purchase price than their fees. The buyer will also have saved literally dozens of hours of their own time and be more likely to have made a much better decision on the property that they have purchased.
Q: Are there any particular buyers who benefit most from using a buyer's agent?
A: It's worth keeping in mind that buying a property is arguably the most valuable asset that most people will ever buy. Whilst most real estate agents are professional and good people they are contracted to work for the property owner, so I personally believe that everyone who buys a property will benefit from engaging a buyer's agent to represent your best interests. The average person buys a property once every nine years whereas Propertyology will buy two properties every week – that's a lot more practice than a DIY. Even if the buyer lives in the same vicinity as where they are buying, they will benefit enormously from engaging a skilled professional. Knowing the market is a lot different to knowing the neighbourhood, especially if the property is being purchased for investment purposes.
Q: What should buyers look for in a buyer's agent?
A: In addition to licensing and membership with their industry association, buyers should look for evidence to support the buyer's agent having skills in the areas that are important to the buyer. For example, if buying for investment purposes the buyer should ask for examples of the depth of the buyer's agent's research. Buyer's agents need to be very good communicators which includes listening to their client's objectives, being able to articulate alternative methods, providing regular feedback throughout the process, and having strong relationships with third parties to the transaction.
Q: What is it that attracted you personally to the profession?
A: The very nature of professional services is to help people, to add value; I derive great satisfaction out of knowing that what I do makes a difference in people's lives. I'm an analytical person who enjoys constantly researching property economics. The research role is full-time and I find it fascinating trying to predict the future demand for accommodation in Australian towns and cities.