Buying a house could be one of the most significant and exciting purchases someone makes in their lifetime, but settling on the price and the terms of purchase can come with its challenges. There are, however, a number of tips that may be helpful when it comes to negotiating the price of the property you have your heart set on.
In Australia and many other Western countries, haggling and negotiating prices doesn't happen for most everyday purchases, meaning some Australians may have limited experience in this arena. With this in mind, we've rounded up some general strategies that could help you navigate the negotiating process.
If you're currently considering a home loan, the comparison table below displays some of the variable rate home loans on our database with links to lenders' websites that are available for first home buyers. This table is sorted by Star Rating (highest to lowest), followed by comparison rate (lowest-highest). Products shown are principal and interest home loans available for a loan amount of $350K in NSW with an LVR of 80% of the property value.
Before committing to a particular home loan product, check upfront with your lender and read the applicable loan documentation to confirm whether the terms of the loan meet your needs and repayment capacity. Use Canstar's home loan selector to view a wider range of home loan products.
*Comparison rate based on loan amount of $150,000 and a term of 25 years. Read the Comparison Rate Warning
1. Do your research beforehand
One of the keys to success is doing your due diligence. By arming yourself with as much information as possible on the value of a property you're considering, you can more easily identify when a price is too high or question the reasoning when one seems too low. Most importantly, you can be more confident making an offer you think is fair.
Consider an independent valuation
An independent property valuation could help provide the ammunition you need during price negotiations. A professional valuer can provide a written report which details the approximate price of the property along with a rationale and evidence for how they got to that price and any market reviews they can offer. It may also include the land and title, property location, site description and town planning information. In most states and territories, except for Queensland and Western Australia, property valuers aren't required to be registered through any government board, which means you'll want to ensure your valuer is suitably qualified. There are no set fees for property valuations, so if you are going down this path it may be worth shopping around to find the best price possible for this service.
Compare prices for similar properties
Another way to help work out the approximate market value of a home is to look at recent sales of similar properties in the area. This is called 'comparable sales'. It is generally best to try to compare properties that are the most similar to the one you are interested in, particularly when it comes to location, land size, number of rooms, structure, age, condition, and proximity to shops and public transport. You can check the sales history of particular properties with organisations such as Property Value by Corelogic, Domain or Realestate.com.au.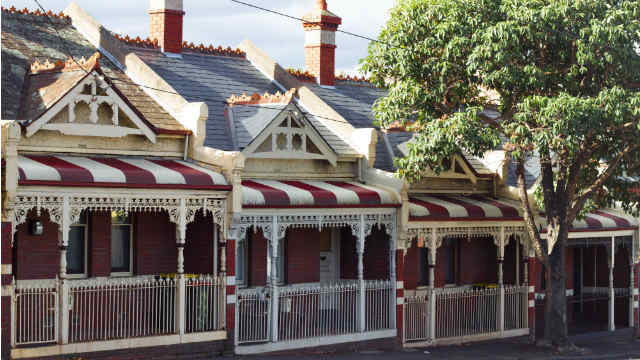 Understand market conditions
Developing a good knowledge of the local housing market before you even start looking for a home can give you an edge later on. On top of that, doing your homework about market conditions and how quickly homes are selling in a particular area can give you a clearer picture of the level of competition you may face from other prospective buyers.
You can use tools such as the ones listed above to monitor local listings and observe how long they are on market for, as well as checking the reports for recent sales nearby. You could also attend inspections and ask selling agents for information, or keep an eye on auction clearance rates. If you find the market is favouring buyers (if prices are going down, for example) then it could give you more wriggle room for negotiating the price on a particular property.
For more information on some current market trends and figures, Canstar has put together home loan guides for five Australian capital cities. These guides include information on median house and unit prices and suburbs tipped for growth:
Get to know the vendors' motivations
When doing your homework on a property it is also a good idea to understand the motivations of those selling the home (the vendor) so you can tailor an offer around their needs. If they need to sell the home quickly, they may be happy to opt for a shorter settlement (the legal process when ownership passes from the seller to you) and might accept a lower offer. Conversely, if they are in no rush, some may look for a longer settlement and be willing to wait for an offer that comes closer to their asking price.
However, it's important to note that there is often a limit to what the agent can tell you, and as they are acting on behalf of the vendor, they may be likely to present information that will work better for them when it comes to negotiations. As such it's worth looking out for other ways to help gauge the mindset of the vendor and how motivated they may be to sell the home. Some signs which may indicate a motivated seller include an empty home with no furniture, a property which is listed by an elderly couple or by a deceased estate, or a home that is underused (e.g. there are five bedrooms but only two have beds in them). The amount of time the property has been on the market is also an important clue to help determine the motivation of the seller. You could ask the agent this question or alternatively search on Google for any historical advertising for that property.
Check for potential issues with the property
It is a good idea to find out if there are any current issues with the property you're looking at, such as structural defects or damage, before you settle on a price. You can ask the selling agent, but a building inspection or pest report carried out by an independent professional could also help shed light on this information. If any concerns are uncovered during these inspections then this could arm you with the facts you need to better negotiate the price of the home and potentially help prevent some unexpected costs further down the track.
If you are unable to get a building or pest inspection before negotiating the price, you may be able to make these inspections a condition of the contract. This means if you receive an unsatisfactory report you may be able to terminate the contract, if on reasonable grounds, or use the threat of termination to potentially extract a compromise from the seller, such as a reduction to the purchase price or an agreement from the seller to repair any issues before settlement.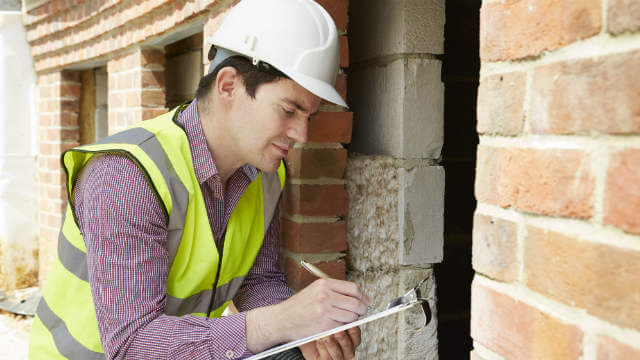 2. Be finance ready
When it comes to negotiating the price of a property, it is important to be financially prepared. This could include knowing your budget so you can position yourself as a serious buyer.
One way you could do this is by considering a home loan pre-approval, so that you know what price range you are likely to be able to afford. This could potentially help demonstrate your standing as a motivated buyer when you need to negotiate your preferred terms. Do keep in mind that pre-approvals are not guarantees of approval, and applying for multiple pre-approvals with different lenders could negatively impact your credit score.
3. Leave your emotions at the door
Naturally, many of us fall in love with a property when we decide we would like to purchase it. However, be wary of allowing your emotions to overly impact your negotiations. Instead, focus on the research you have gathered on the property and know your own limits when it comes to budget and conditions of sale. If you decide a home is overpriced and the seller refuses to lower their demands, it is a good idea to understand when you need to walk away to avoid entering into a poor investment or a purchase you cannot afford.
It also may be worth considering what aspects you value the most in a home before jumping into negotiations. For some the value may be solely in the market price of the home, while for others it may be in the convenience the property offers in terms of location or when it is available to be purchased. Having an understanding of what you value the most in a property early on is important to have a successful negotiation down the track.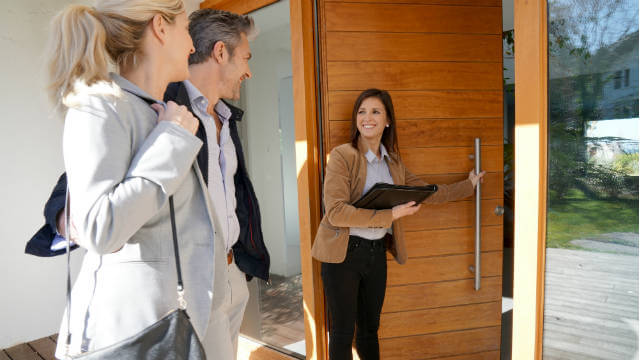 4. Use clear communication and stay calm
The way that you act around some real estate agents or private sellers could potentially impact your bargaining power. For example, if you appear particularly eager to buy, they may feel they do not need to move as much in their negotiations. On the other hand, acting disinterested could make you seem like you are not a serious buyer. Instead, clearly communicating about your intentions and hopes could help put yourself into the best possible position to get the deal you want.
One aspect of the negotiation that you may choose to keep close to your chest is your 'walk-away' price, or in other words the maximum purchase price that you are comfortable to spend. If you have been particularly open about this, you may not have much room to move during negotiations, as the agent knows exactly where you stand and could try to make you pay as close to that price as possible.
If you are asked to reveal your budget, you could instead think about advising that you have adequate finance and that you want to buy the property at market value. If needed, you could provide a market estimate based on your research and instead discuss the value of the property.
5. Make an offer in writing
If you are serious about a property and want to put in an offer, opting to do so in writing and asking for a written response from the sellers could not only show how serious you are as a buyer but could also potentially avoid confusion later on around the price or conditions you are proposing.
Offers generally should include how much you're willing to pay and any conditions of sale, such as repairs, deposit amount and the timeframe in which you could settle.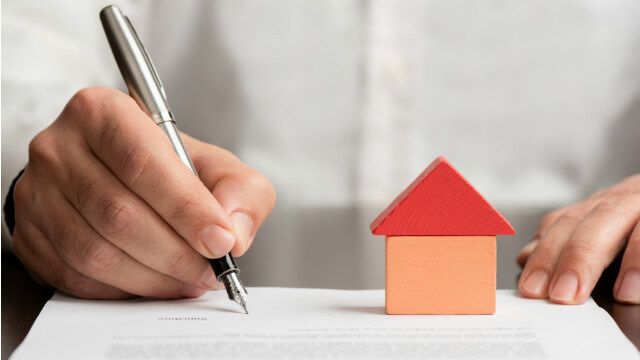 When it comes to negotiating the price of a home, being prepared is a great way to boost your confidence. Like most major purchases, doing your groundwork, keeping your emotions out of the decision, knowing your financial limits, communicating clearly and making sure you are seen as a serious bidder could be key to getting the right deal for you.
Cover image source: Jacob Lund (Shutterstock)