Bidding for a property at auction can be stressful. Here are six times you may be able to snag a property before auction day and tips for making a pre-auction offer.
As a buyer, it's a huge advantage to be able to snap up a property without the stress of engaging in a potential bidding war.
But what does it take to be able to snag the property you've been chasing? There are a number of reasons why a vendor might be willing to accept a pre-auction offer including nerves about going to auction and time pressure.
These could work in your favour and you may be able to convince the seller to sign a contract and accept your offer prior to the big day. Here's a look at five times you may be able to snag a property before auction day.
Reasons a vendor might be willing to sell before auction
1. Auction nerves
Auctions carry a lot of emotion and some vendors would be much more comfortable with a calm, pre-auction negotiation. Play to these sensibilities and offer them a way out of auction-day adrenaline, and it could be a win-win for all concerned.
2. The clock is ticking
If the vendor has time pressures – for example, they've already bought elsewhere and are keen to sell without delay – they may be happy to accept 'a bird in the hand' rather than risk the property passing in on auction day.
This can be especially handy if you're flexible on settlement terms, as it gives you extra ammunition in your negotiation arsenal.
3. Buyers are thin on the ground
If there is little other interest in the property, the selling agent may encourage the vendors to take your offer, fearing a fizzer of an auction. If not, you can still wait until auction day, let the property pass in, and then try again.
Of course, this could backfire if a surprise bidder shows up on the day of the auction, but if the lack of interest prior is any barometer to go by, this may be unlikely. You'll have to make the judgment call for yourself…
4. The agent is in a hurry to move on
If the agent is in a hurry to offload the property so he or she can move on to the next sale, you may be in luck. This could be the case if they" ve managed the listing for a long time, they've invested their own money into the marketing, or the vendors are particularly difficult to deal with.
A buyer's agent can be helpful in situations like this, as they may be privy to info that the agent wouldn't disclose to you as an everyday punter.
5. You have offered a premium price
At the end of the day, money talks. If you offer a high enough price, you may just convince the vendor to sell prior to auction day. It can be tempting to go in and present your highest offer, in the hopes that the vendor will accept it, rather than risk going to an auction that may not yield a positive result.
However, you do need to proceed with caution, as sometimes generous early offers can inflate a vendor's confidence and make them even more determined to seek the highest possible price come auction day.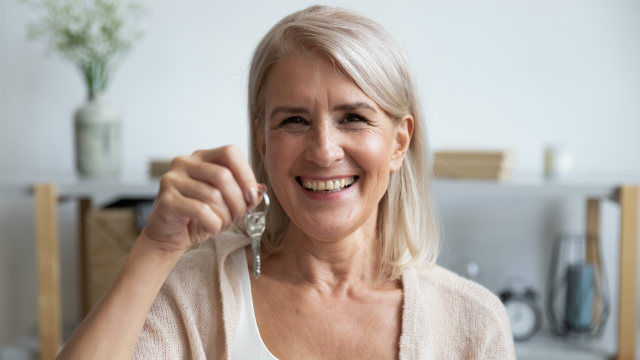 5 tips for negotiating a pre-auction purchase
If you're confident the seller is truly open to selling before auction day, how do you make sure your offer is the winning one?
This doesn't always mean the highest price, but it could mean tailoring your terms to their needs, being flexible on settlement conditions, and attaching a healthy deposit to your offer.
Here are my five top tips for negotiating your way into a pre-auction purchase.
1. Do your homework
It might be considered 'flying blind' to make a competitive offer when trying to secure a property prior to auction, but that shouldn't mean you have no idea about the price you're prepared to pay.
The best weapon when it comes to negotiation in real estate is knowledge. Know the market and know the value of the property in question. Armed with that power, if it's the right property – and especially if you're looking at buying your home – don't be scared to put your best offer first.
But you should also be prepared to walk away if the price is too high.
2. Be prepared to lose
While no one likes to consider themselves the 'loser' in any sort of negotiation, it's far better to walk away than overcommit to a property you've become emotionally blinded by.
This comes back to tip number one – if you know the true value of a property and set a limit on what you're prepared to pay, make sure you stick to your plan.
3. Don't be forced into a 'Dutch Auction'
A 'Dutch Auction' is essentially where two or more potential purchasers end up making 'blind bids' prior to the property going to auction. Having no idea how much the other party is offering, the selling agent may tell you that they've put in a higher amount and ask if you're prepared to increase your offer.
This can go back and forth a number of times, depending on just how far each party is prepared to go. Dutch auctions often push the price of a property beyond reason as emotions get the better of unwitting participants. Again, the key is to walk away when you reach the limit you've set yourself.
4. Time is your greatest weapon
Use time to your advantage by making your offer at the last possible minute. Never be too hasty or impatient as this can work against you and could be the reason you lose out to another purchaser.
5. Play your cards close to your chest
Real estate agents are very skilled at prying information out of potential buyers, including the price they're prepared to pay for a property. After all – it is their job! Sometimes you can end up revealing things to them that you never intended to and that might be detrimental to your negotiating power.
By keeping your cards close to your chest and revealing very little about how much you might pay, you maintain an advantage. It's vital that an agent cannot use your information to sway another potential buyer to increase their offer and outbid you.
One final tip
Don't get emotional. Successful property investment is about buying with your head and not your heart.
Cover image source: ALDECA studio/Shutterstock.com
Michael Yardney is a director of Metropole Property Strategists. He is a best-selling author, one of Australia's leading experts in wealth creation through property and writes the Property Update blog.
---
Thanks for visiting Canstar, Australia's biggest financial comparison site*