Australia's official cash rate was cut to 0.75% on Tuesday, setting off a wave of interest rate changes from a number of banks. What did National Australia Bank do?
National Australia Bank sent out a media release at about 6.50pm AEST on Tuesday, saying it had reduced rates "across its variable home loan products", applicable from 11 October:
Owner Occupier Principal and Interest loans: dropping 0.15 percentage points to an advertised rate of 4.77% (comparison rate yet to be advised by NAB).
Investor Principal and Interest loans: dropping 0.15 percentage points to an advertised rate of 5.37% (comparison rate yet to be advised by NAB).
Owner Occupier Interest Only loans: dropping 0.15 percentage points to an advertised rate of 5.34% (comparison rate yet to be advised by NAB).
Investor Interest Only loans: dropping 0.3 percentage points to 5.67%(comparison rate yet to be advised by NAB).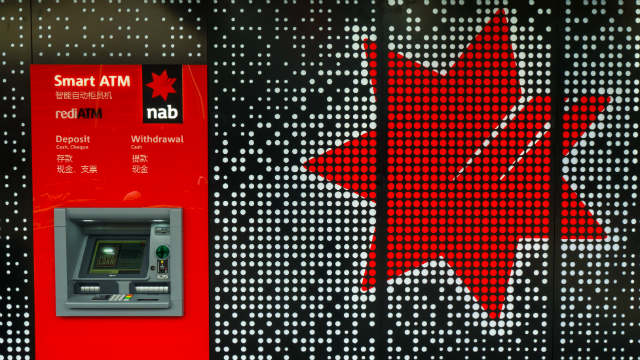 How much could I save on my NAB home loan after the cash rate cut?
NAB's Chief Customer Officer – Consumer Banking, Mike Baird, said the cut "could save owner-occupier customers paying principal and interest on a $400,000 home loan $444 a year".
"This is on top of the 44-basis point reduction across June and July this year, which means customers with an average $400,000 loan could save a total of $1,740 a year," Mr Baird said.
"We acknowledge our housing investors paying interest-only have some of the highest rates, which is why we have decided to cut their rate by 30 basis points."
However, the former NSW Premier acknowledged "the growing impact reductions in interest rates have" on NAB's three million deposit customers and said the bank would "continue to offer competitive interest rates on savings and term deposits".
He said NAB lent, on average, $4 billion a month for customers to buy, renovate or refinance their homes and that in many cases, these home loan customers were paying more into their loan than the minimum payment required. He said "NAB home loan customers are, on average, 33.7 months ahead on their repayments, with two-thirds at least one month ahead".
Which banks will pass on the full cash rate cut?
NAB's announcement last night appeared to indicate it would only partly pass on the latest cash rate cut of 0.25 percentage points to most of its customers.
Financial institutions look to the cash rate as a guide to setting interest rates on a range of products including home loans and savings accounts, meaning a change to the cash rate by the RBA typically sets off a chain reaction across the banking sector. October's decision proved to be no exception, as it was soon followed by a flurry of public announcements about home loan interest rate reductions.
After the cut, Australian Treasurer Josh Frydenberg said it was "the Government's expectation that the banks will pass on this twenty five basis point rate cut in full".
"What this means for an Australian family with a mortgage of $400,000 is $720 less a year in interest payments," Mr Frydenberg said. "That's a significant benefit to an Australian family."
It was smaller lenders who were the first cabs off the ranks, with Athena and Homestar announcing they would pass on the full cash rate cut to their customers. Our database shows that Reduce Home Loans, Endeavour Mutual Bank and Freedom Lend have also lowered interest rates.
Commonwealth Bank was the first of the majors to announce a move, dropping its standard variable rate for owner-occupiers paying principal and interest (P&I) by 0.13 percentage points and its interest-only rate for investors by 0.25 percentage points. Today, ANZ and Westpac announced interest rate reductions. Westpac cut variable home loan rates by 0.15 percentage points, effective on 16 October, 2019. ANZ reduced variable interest home loan rates by between 0.14 and 0.25 percentage points. The bank also cut some fixed rate home loan products, too.
In the months since the RBA cut the cash rate in June this year – for the first time in three years – Canstar has noticed a slew of lenders react by lowering variable home loan rates. Fixed rates have also dropped significantly, thanks in part to the lower price banks have been paying for longer-term funding.
There have been more than 1,700 mortgage rate cuts since that first cash rate cut on 4 June, with variable loans falling by an average of 0.45 percentage points and fixed loans by 0.51 percentage points, according to Canstar's home loan database.
Canstar finance expert Steve Mickenbecker said he expected most banks wouldn't pass on yesterday's full 0.25 percentage point cut.
"With their profit margins under pressure from low rates, the cut is likely to be between 0.15% and 0.20% for borrowers," he said.
Mr Mickenbecker said it was a wise idea to shop around for the best deal on home loans – as well as savings products, many of which had suffered a cut to their interest rates in tandem with the cash rate reductions.
LEARN MORE: Acting on this week's rate cut: Options for homeowners and savers