Customers of one of Australia's biggest banks can now avoid having to pay extra costs to cash a cheque or view a bank statement, after more than 100 fees were removed.
National Australia Bank (NAB) announced today it would remove a range of fees that hit customers' wallets in a bid to end "complexity" in the way it charges fees.
The bank said the fee "blitz" was part of a broader initiative, which began in May, to clean house and reduce customer complaints.
Bank fees were among a number of practices put under the microscope at the banking royal commission, and they've come under heavy criticism from the media and public as being a profit-driving initiative that was 'unfair' to customers.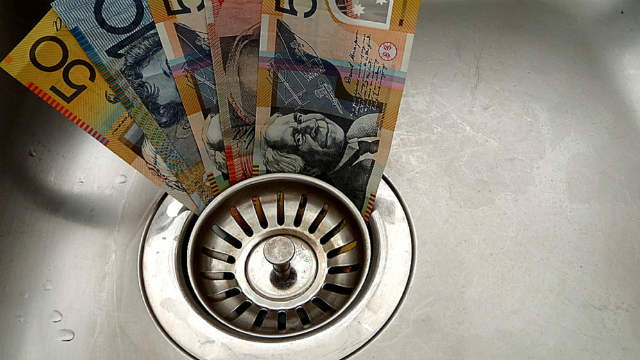 Customers of NAB would no longer be charged a fee for depositing a cheque worth $1,500 or less via their mobile banking app, the bank announced today.
The following fees would also be scrapped by the end of September, according to NAB:
Legal fees for business lending customers, which currently attract more than 2,000 complaints per year
'Repeat statement fees' when customers request bank statements
Fees applied on top of the currency conversion rate when a customer purchases or cashes in foreign currency.
NAB Chief Customer Officer Rachel Slade said the bank was aiming to charge fewer fees and to make them simpler and easier for customers to understand.
"NAB has built up far too much complexity, including the way we have applied fees and charges to our products and services," Ms Slade said.
"These improvements are a welcome change for our customers and we anticipate it will simplify our business too, with thousands less calls for information and support coming to our customer contact centres (expected)."
Ms Slade said the impact of removing fees for some credit card customers, and providing them with payment reminders, had resulted in around 30% fewer complaints since NAB introduced these measures a few months ago.
Since March this year, NAB has been sending out credit card payment reminders to customers via text message.
It has also been waiving fees for customers who had made a late payment but had a proven track record of paying on time, where they had paid at least the minimum monthly amount off their credit card bill by the due date in the 11 months prior.
Image source: Nils Versemann (Shutterstock)