We take a look at some of the issues to consider when working out how long you should keep your home or investment property.
How long should you hold on to a property before you sell? This is a well-debated question, and the answer varies depending on whether you're an owner occupier or an investor. The one key differential between the two is capital gains tax – but it shouldn't be the only consideration.
Buying and selling costs, emotional upheaval, tax benefits, lost opportunity and uncertainty when it comes to market volatility are just some of the elements that property owners should consider when working out how long they should hold on to a property before selling.
If you're an owner occupier…
Let's start by looking at owner occupiers. Some homeowners are cavalier about trading up via 'stepping-stone' properties and may not think about the benefits of holding on to the property for a longer term.
A 'stepping-stone' property is one that is recognised as a 'non-forever home' as a first purchase. Some buyers apply a degree of science to their decision-making and select either an area that they are confident they'll ultimately target for their future family home (in an effort to get a foot on that particular rung of the property ladder), or they choose an area that is not necessarily their ideal suburb, but a suburb (and dwelling type) that they believe will outperform the rest of the market at that particular price point.
The latter may involve some speculation or may even be based on research, but it is typically the buyer's attempt to maximise their capital gains over the short term in an effort to trade up more easily. Such a move often requires some degree of sacrifice – usually based on living in an area that isn't as convenient and/or ideal for their first few years of home ownership.
Generally, only a small percentage plan ahead this way. Most first home buyers are emotionally charged and allow their heartstrings to be tugged by glossy, impressive properties in suburbs they favour for their lifestyle. These may be inner-city apartments, townhouses close to their parents, or new house and land packages that allow them to put their own flavour on the build. This group tends to not think enough about maximising equity growth for their subsequent home.
Those who do, however, usually wait for the property clock to tick and manage to trade up well. Whether it be five years or closer to 10 years, these are the buyers who tend to upsize successfully.
Owner occupiers are risking stamp duty, interest paid, agent's selling fees and marketing costs with any given transaction, but another significant financial risk is lost opportunity.
Owner occupiers who are trading up in a fast-moving market, (such as we are currently experiencing) also need to factor in this market movement. If a buy/sell is not timed in tight succession, they could risk devaluing their own capital. In other words, if the market is trending positively and moving quickly, a sale in January and a purchase in April could mean a homebuyer won't be able to buy the same type of property they could have purchased back in January. They will be selling in today's dollars and buying in tomorrow's dollars. This isn't much fun in a heady seller's market.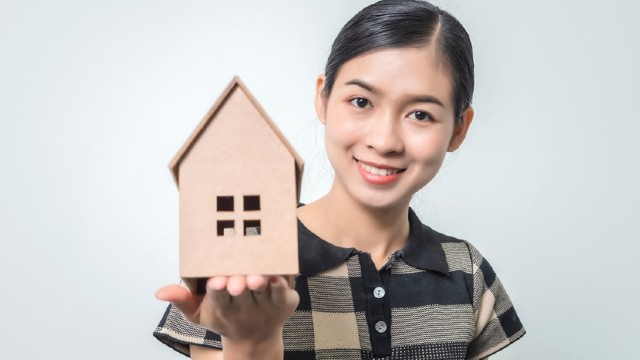 If you're an investor…
A 'buy and hold' investor will (ideally) select an asset that will be held in perpetuity. The property will be paid down organically as rents rise and mortgage repayments are made. Whether the property is sold by the estate's beneficiaries or held as an income generating asset, the hard yards will have been managed by the investor during the initial years and the property will not be earmarked for divestment by them at all – unless it proves to be a dud.
A dud property is one that does not meet the investor's expectations after at least five years. Reasonable expectations may include:
Median capital growth for the dwelling type and area
Rental returns commensurate with the market
Tight vacancy rates
A quality tenant experience with limited 'headache factor'
Manageable maintenance costs
Five years seems reasonable for a 'buy and hold investor'. Why? Five years is a fair time to wait it out when it comes to realising an investment property's attributes.
However, a capital growth investor who doesn't plan to manage their estate to their grave will justifiably have expectations that are based on the asset's capital growth performance.
It's important to consider the purchase costs, selling costs, capital gains tax, non tax-deductible periods, personal time/energy cost, and holding costs of the asset. This is particularly important when a property is vacant, and the reality is, the task of selling is generally much easier without a tenant in place.
My own personal approach is that of 'buy and hold', but I started young. Not all investors have this option, especially those on strong incomes who start late. For those who do start late and are aiming for capital growth to build wealth, I would suggest a 10-year minimum. Investors can't rely on guaranteed strong capital growth over a short timeframe.
Too many investors have unfair expectations and the false belief that capital growth charts are linear. Capital growth is static at best, and volatile at worst. A single data point does not equate to a trend line, and many cities experience cyclical behaviour. An investor owes it to their own strategy to be familiar with their chosen investment areas, and in particular the area's growth drivers.
Lastly, property transaction costs are far too expensive to justify short term trades. Selection requires deliberation and careful, educated thought. If an investor is chasing fast profits, there are other asset classes on offer with less prohibitive trading costs.
Crunching the numbers
When doing your sums, it's important to factor in buying and selling costs as well as interest paid. The table below looks at several hypothetical examples based on various periods and capital growth rates.
As the table shows, if you bought a property for $850,000 and it grew by 5%pa, if you sold it after three years you'd have made a loss of $56,444 (including interest), but if you held onto it two years longer your loss would be $9,573.
If an $850,000 property grew by 7%pa, after five years you would potentially have made a gain of $70,087 (factoring in interest costs) but if you held onto it for 10 years the potential gain would be substantially higher at $511,200.
| Dwelling | $850K unit, 5% CG, 3 years | $850K unit, 5% CG, 5 years | $850K house, 7% CG, 5 years | $850K house, 7% CG, 10 years |
| --- | --- | --- | --- | --- |
| Total purchase costs | $49,706 | $49,706 | $49,706 | $49,706 |
| Total selling costs | $22,463 | $24,047 | $25,384 | $32,784 |
| Net result including interest | -$56,444 | -$9,573 | $70,087 | $511,200 |
| Net result excluding interest | $14,956 | $109,427 | $189,087 | $630,200 |
Cover image source: Chumakov Oleg/Shutterstock.com
---
Thanks for visiting Canstar, Australia's biggest financial comparison site*
---
About Cate Bakos
Cate Bakos is founder of Cate Bakos Property, a boutique and independent Melbourne buyers agency firm. Cate is a regular commentator in the media, and contributes weekly to newspapers, live television, and podcasts. She is a co-host of the podcast series The Property Planner, Buyer and Professor and also runs an inhouse podcast called The Property Diaries. Cate is president for REBAA (national Real Estate Buyers Agents' Association).