Online lenders are continuing to battle it out for the lowest variable home loan rate on the market, with the latest cut leaving owner-occupiers with an option just 0.18 percentage points from sub-2% home loan territory.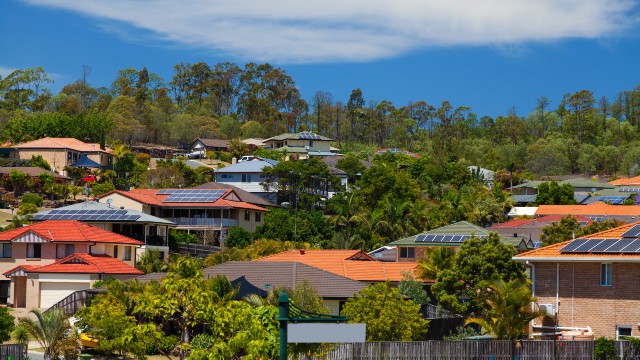 Freedom Lend yesterday introduced a new variable rate loan special at 2.17% (2.17% comparison rate) for refinancers and owner-occupiers who have a loan-to-value ratio (LVR) of up to 70% and apply by 31 July, 2020.
This is now the lowest variable rate on Canstar's home loan database, and isn't far off dipping below the 2% bracket altogether.
If variable rates were to reach as low as 1.99%, the possible savings on a $400,000 variable rate loan at the average rate of 3.46% could be just over $300 a month or more $3,700 a year.
Canstar finance expert Steve Mickenbecker said the race towards rates starting with a 1 was clearly on, jettisoned by property market performance.
"It's early days, but the property market signals of recent weeks are suggesting a softer landing than many have feared, and lenders are continuing to react, with low interest rate records tumbling by the week."
Mr Mickenbecker said the new low rate from Freedom showed it was targeting the "low-risk end" of the refinance market.
"Pricing for risk has become more and more prevalent in the market recently," he said.
"Borrowers who have come through COVID-19 in sound financial shape are in a good position to refinance and take up these low-rate offers."
Freedom Lend's new variable home loan rates
2.17% (comparison rate 2.17%) Variable P&I Special 70%: cut by 0.12 percentage points
2.39% (comparison rate 2.39%) Variable P&I Special 80%: cut by 0.10 percentage points
2.39% (comparison rate 2.39%) Freedom Variable P&I 80%: cut by 0.10 percentage points
Top 3 lowest variable rate home loans
Source: www.canstar.com.au – 25/06/2020. Based on variable owner-occupier home loans on Canstar's database available for a loan amount of $400,000 and principal & interest repayments; excluding introductory and first home buyer only loans. Comparison rate calculated based on a loan amount of $150,000 repaid over 25 years. Top loans selected by lowest rate, followed by comparison rate. List sorted by rate, followed by comparison rate.
If you're currently considering a home loan, the comparison table below displays some of the variable rate home loans on our database with links to lenders' websites that are available for homeowners looking to Refinance. This table is sorted by Star Rating (highest to lowest), followed by comparison rate (lowest-highest). Products shown are principal and interest home loans available for a loan amount of $350K in NSW with an LVR of 80% of the property value and that offer an offset account. Before committing to a particular home loan product, check upfront with your lender and read the applicable loan documentation to confirm whether the terms of the loan meet your needs and repayment capacity. Use Canstar's home loan selector to view a wider range of home loan products.