ING no longer leads the race in offering some of the lowest and equal-lowest fixed rate home loans on Canstar's database, with the lender increasing its fixed rates today.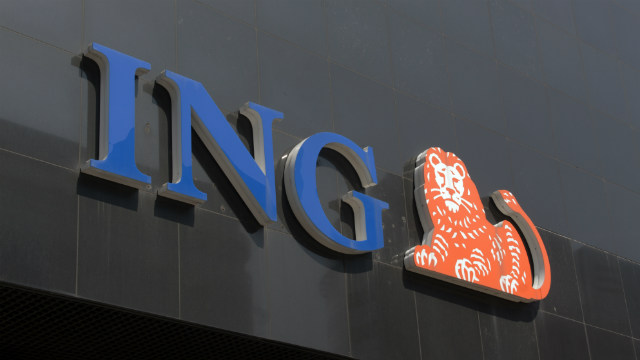 ING has raised all of its fixed rate home loans for new and existing owner-occupier and investor borrowers.
Included in the changes is a 0.10 percentage point increase to the bank's previously market-leading 2-year Orange Advantage Residential fixed rate of 2.09% (comparison rate 3.77%). This rate has now been hiked to 2.19% (comparison rate 3.79%), meaning ING no longer stands alongside HSBC in offering the lowest fixed interest rate for owner-occupiers on Canstar's database.
"For owner-occupiers, the increases [from ING] range from 0.05 to 0.20 percentage points, but for investors they are as high as 0.40 percentage points, suggesting the bank is reviewing its appetite for housing risk," Mr Mickenbecker said.
ING is just the third lender on the Canstar database to increase fixed home loan rates so far in June.
"Fixed rate home loans continue to be at the sharpest-priced end of the market, with rates as low as 2.09%," Mr Mickenbecker said, referring to HSBC's two-year fixed rate of 2.09% (comparison rate 2.98%).
Lowest Fixed Rate Home Loans
Lender
Product
Rate
Comparison Rate
Monthly repayment
1-Year Fixed
Newcastle Permanent
Premium Plus Package Residential Fixed P&I 1 yr 5k+ Special Offer
2.18%
3.83%
$1,515
2-Year Fixed
HSBC
Residential Fixed P&I 2 yrs <80%
2.09%
2.98%
$1,497
3-Year Fixed
bcu
Residential Fixed P&I 3 yrs
2.16%
3.63%
$1,511
5-Year Fixed
RACQ Bank
Choices Residential Fixed 5 yrs 20k+
2.49%
3.76%
$1,578
Source: www.canstar.com.au – 19/06/2020. Based on owner-occupier home loans available for a loan amount of $400,000, 80% LVR and principal & interest repayments; excluding introductory and first home buyer-only loans. Comparison Rate calculated based on a loan amount of $150,000 repaid over 25 years. Products displayed in the table are those with the lowest rate for each fixed term and (where applicable) are sorted in ascending order by rate, followed by comparison rate, then alphabetically by lender. RACQ Bank home loan open to Queensland borrowers only.*Read the Comparison Rate Warning. Monthly repayment column reflects estimated minimum monthly repayments during the fixed term of the loan.
The new fixed rates at ING are as follows:
Owner-occupiers paying principal and interest:
1-year fixed rate increase by 0.15 percentage points, to 2.44% (3.97% comparison rate)
2-year fixed rate increase by 0.10 percentage points, to 2.29% (3.80% comparison rate)
3-year fixed rate increase by 0.20 percentage points, to 2.44% (3.70% comparison rate)
4-year fixed rate increase by 0.10 percentage points, to 2.69% (3.66% comparison rate)
5-year fixed rate increase by 0.05 percentage points, to 2.69% (3.56% comparison rate)
Owner-occupiers paying principal and interest with Orange Advantage:
1-year fixed rate increase by 0.15 percentage points, to 2.34% (3.96% comparison rate)
2-year fixed rate increase by 0.10 percentage points, to 2.19% (3.79% comparison rate)
3-year fixed rate increase by 0.20 percentage points, to 2.34% (3.67% comparison rate)
4-year fixed rate increase by 0.10 percentage points, to 2.59% (3.63% comparison rate)
5-year fixed rate increase by 0.05 percentage points, to 2.59% (3.52% comparison rate)
Investors paying principal and interest:
1-year fixed rate increase by 0.35 percentage points, to 3.09% (4.64% comparison rate)
2-year fixed rate increase by 0.30 percentage points, to 2.94% (4.46% comparison rate)
3-year fixed rate increase by 0.25 percentage points, to 2.94% (4.31% comparison rate)
4-year fixed rate increase by 0.15 percentage points, to 3.19% (4.26% comparison rate)
5-year fixed rate increase by 0.35 percentage points, to 3.44% (4.25% comparison rate)
Investors paying interest-only:
1-year fixed rate increase by 0.40 percentage points, to 3.29% (5.01% comparison rate)
2-year fixed rate increase by 0.35 percentage points, to 3.14% (4.88% comparison rate)
3-year fixed rate increase by 0.30 percentage points, to 3.14% (4.76% comparison rate)
4-year fixed rate increase by 0.20 percentage points, to 3.39% (4.71% comparison rate)
5-year fixed rate increase by 0.40 percentage points, to 3.64% (4.69% comparison rate)