Property for rent? The tenant you choose could be just as important as the investment property you purchase.
Why? Well, a good tenant can theoretically provide an ongoing income stream for the long term, and live in and look after your property for the foreseeable future. So, if you don't have the right tenant you could be risking your current and future income stream.
As a landlord, you really want a tenant that will stick around. The longer they stay in your property, the longer you go without losing money and the need to spend time replacing them. This means you'll need to treat your tenant well and deal promptly with any issues that arise. And you'll need to carefully consider whether to increase the rent, only doing so when the market justifies it.
The search to find the "right" tenant for most people is an exercise in placing listings and tenant screening that could almost be considered "rental dating". Here are some tips for avoiding a dud.
How do I find a good tenant?
The goal is to attract tenants who will treat your property as if it were their own. To capture these tenants make sure that your property is clean, well presented and desirable. Ensure your property looks as good as if you were selling it.
Then, if you're tackling this on your own, you'll need to:
Create a web listing for your property. Be creative but realistic when describing the features of the property.
Use quality photographs to capture the features inside and outside the property.
Advertise your property with a reputable website.
Once prospective tenants express an interest in your property, take the time to perform background checks and screenings. A tenant application should have three references from an employer, a previous property manager, and a personal referee. It is also wise to ask a former employer about a tenant's reliability at work, financial status, and employment history.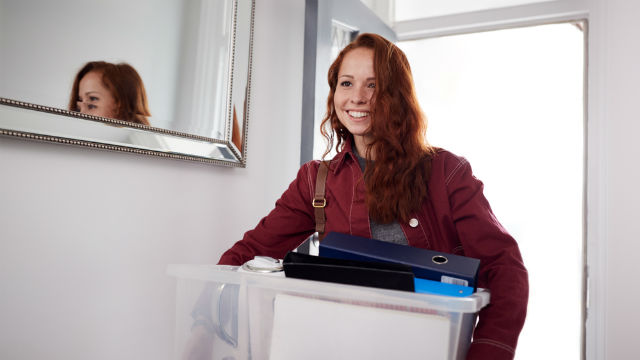 If you think you might need some help finding the right tenant for your investment property, you could consider leasing your investment property to a housing organisation like Defence Housing Australia (DHA). The DHA leases out investment properties to Defence personnel, so you know that prospective tenants are likely to be reliable folk with steady employment.
Organisations like the DHA pay your rent monthly in advance into your bank account, even if your property isn't occupied, and they generally offer long-term leases of up to six years. The organisation should also arrange an annual rent review and conduct non-structural repairs and maintenance work to your property during the tenancy, at a cost.
Alternatively, you could enlist the help of a good property manager. They can be invaluable when screening tenants and deciding upon the appropriate price to charge in rent. Be sure to ask them how many rental properties they have on their books, their total all-inclusive fees, the number of properties they have in arrears and their strategies for when tenants refuse to pay rent.
By either employing the services of a property manager or an organisation like DHA, your responsibilities as a landlord are significantly reduced when compared to conventional residential property investments.
Top five warning signs to watch out for when signing up tenants
Bad tenants are (thankfully) in the minority. But that small number can create a massive headache for landlords, costing you time, money — and often an unhealthy boost to your stress levels.
With all the other pressures that come with letting a property, no landlord wants to see problem tenants slip onto the list. Happily, there are warning signs that can alert you to potential bad tenants before they get in the door.
Rentwolf CEO and Founder Christopher Martino has compiled the top five warning signs for landlords to watch out for when signing up tenants:
1. Low income to rent ratio
If the applicant's income shows a poor ratio, you know they are likely to struggle to pay the rent — no matter how keen they are on the property.
That ratio limit is generally viewed as rent being no more than 30% of a potential tenant's monthly income. If the ratio is above 30%, your tenant will risk not being able to afford their monthly rent.
Rentwolf calculates the income over rent ratio for you automatically when reviewing tenant applications on your property. And, just as with banks that act responsibly in not giving people loans they can't afford to repay, landlords can be doing higher-ratio tenants a service by not allowing them to get into a similar risky situation.
2. Disjointed employment history
The employment landscape has become increasingly fluid in recent years. If your applicant has a history of no more than three months in each job (and particularly if there are gaps in between) it pays to be cautious. You should make sure your tenant has a stable income so they can continue to pay their rent throughout the duration of the lease.
3. References are from family or friends
Family and friends will usually provide a good reference to your applicant – so you want an honest opinion that gives you all the good, bad and ugly.
So if your applicant lists only family or friends as references, ask them to provide independent references, with phone numbers that are verified as belonging to a business.
It's also a good idea to check the named business on the internet, call their main number and ask for the referee by job title.
4. Asking to pay the bond after they move in
The bond for your property is largely viewed as providing you with security if the tenant causes damage to your property. But it is also a very useful indicator in filtering out inappropriate applicants.
If someone can't afford to pay their bond, it's very likely they can't afford to pay their rent. They may have all kinds of reasons why they can't pay the bond until after they move in, but make sure to stand your ground on this one. After all, this is your investment you are looking after.
5. Income can't be proved
An income check is one of the easiest ways to verify if a tenant can afford their rent. A proper check will prove to you that the potential tenant earns the yearly income they have claimed to earn on their application.
Make sure you ask the applicant to provide three or more payslips — their current one and the two previous ones – to show continuity of income. This is the standard procedure when applying for a bank loan, and is equally appropriate with tenancy applications.
A positive tenancy experience is beneficial to both sides of the rental landscape: tenant and landlord alike. This guide can help ensure you end up with a dream tenant — not a nightmare one.
Should I consider taking out landlord insurance?
One last important thing to consider when securing the right tenant for your property is whether to purchase landlord insurance. This type of insurance may give you peace of mind that your rental income is covered if your tenant doesn't pay rent (rental default) or the property is uninhabitable due to damage. Your legal costs would likely be covered if you have to pursue legal action against a tenant. It also covers the cost of repairs for physical damage to the building or your contents, depending on your choice of cover. So if something unexpected happens, your investment would be protected.
Image source: Monkey Business Images (Shutterstock)