When it comes to managing a rental property, landlords have the option of either hiring a professional or doing it themselves.
A private rental is when a landlord bypasses a real estate agent or property manager and manages their investment property themselves. According to the Real Estate Institute of Australia (REIA), nearly 23% of all occupied rental properties in Australia are self-managed by the landlord. By cutting out the middle-man, the landlord can avoid paying any property management fees. But, it also means the landlord will have to do all the work that a property manager would usually do.
If you're considering going down the DIY route, are these potential savings worth it?
What are some benefits of renting privately?
No property management fees
The main potential benefit of renting privately is that you could cut down on professional management costs. According to real estate comparison site Which Real Estate Agent, property management fees in Australia are typically between 5% to 12% of the property's gross weekly rent. This will vary from state to state. For example, on average, Which Real Estate Agent estimates fees are between 5% to 8% in Sydney, 6% in Melbourne and 9% in Brisbane.
Keep in mind that property management fees are generally tax-deductible.
More control
Another potential advantage is that you may have more control over who lives in your rental property. For example, you can personally screen and vet prospective tenants and you'll be the first to know if any problems arise.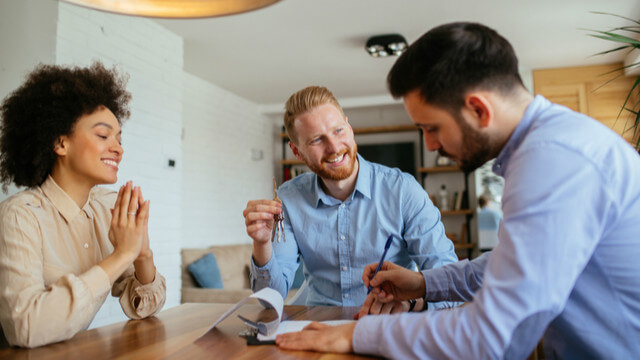 What does renting privately involve?
While you may save money by renting privately, it's important to weigh up whether this is worth the time, effort and potential stress that taking on a property manager role will involve.
Depending on the agreement, professional property managers will usually handle everything from finding a suitable tenant through to dealing with any issues that arise during the tenancy. For example, they are typically responsible for:
Advertising the property for rent

Managing and attending property viewings

Screening tenants, including checking their references and rental history

Collecting and lodging rental bonds

Collecting rent and chasing up late payment

Organising regular

routine rental inspections

Organising tradespeople for repairs and maintenance

Complying with legal obligations

Dealing with tenant disputes. For example, this may include issuing a breach notice if a tenant fails to pay rent.
Whether renting privately or not, landlords may also want to consider taking out landlord insurance. This can help to cover you against risks to your property such as flood and fire and also protect you against the specific risks associated with renting out an investment property. For example, it can cover you if your tenant damages your property.
What are some of the risks of renting privately?
Time-consuming
As you can probably tell, one of the disadvantages of renting privately is that it can be time-consuming. Therefore, it's important to ask yourself whether you have enough time to properly manage your property and perform the duties that a property manager would ordinarily be responsible for, or whether it would impact negatively on any other work you do or other aspects of your life.
Possible legal complications
You could also risk exposing yourself to legal action if you are not aware of the tenancy laws that apply in your state or territory. These laws outline the rights and responsibilities of the landlord and tenant and set out the rules that apply at the start, during and at the end of a tenancy. For example, in relation to the bond, repairs, inspections and rent increases. For instance, there are state laws in relation to how much bond can be taken, how it must be lodged and how it can be refunded to the tenant at the end of the lease.
No neutral intermediary
One of the potential benefits of having a property manager is that they can act as a neutral third party between yourself and the tenant. Before deciding to rent privately, consider whether you would be able to assert your rights and maintain a professional relationship if difficult issues arise.
Main image source: Freedomz (Shutterstock)