When to buy a house is an age old question when it comes to house hunting and selling… But is there really any one best time to buy a house?
When is the best time of year to buy a house?
Quite often, there is a misconception that warmer months provide more opportunities for house hunters and sellers, but it may in fact be the opposite. As each season has its own unique characteristics, so too do the factors involved in buying or selling a house.
Buying a house in Spring
The sun begins to appear again and we begin to thaw out from winter. With more listings and more properties sold than any other season, it appears the property market thaws out in spring, as well.
Spring is therefore the optimum time for sellers to take advantage. The benefit of having open house inspections in spring is the high number of people who turn out to see them, which ultimately brings up your chances of a sale. It's bad news for buyers, though, as these higher turnout rates mean stiff competition, which can drive up house prices.
Buying a house in Summer
Endless sunshine and the Christmas break make summer another top season for selling a home. Research has found that due to the abundance of flowers in bloom around this time of year, houses with tidy and colourful gardens tend to be selling faster than houses that go without. The same goes for houses with a pool.
However, if you're a buyer around this time of year, do not stress! Quite often, summer will have a larger selection of houses on the market, and while their popularity might make them a little pricier, it can potentially increase your chances of finding the perfect fit.
Buying a house in Autumn
Although it may be a popular opinion that the warmer months are the best time to sell your home, buyers also take advantage of the colder months. As the buying frenzy of summer dies down, there is a good possibility that buyers are left with better prices and less competition. Many people take extended holidays from their busy schedules during the Christmas holidays and early January, giving them plenty of time to research the market and feel more confident to make buying decisions a few months later.
Buying a house in Winter
It appears that winter is the optimum season for buyers. Due to the chilly atmosphere, there will be fewer turnouts to open houses – but the few house hunters who do show up will be more serious competitors. There are often advantages that come along with shopping for a home in the winter, as it's easier to take note of factors such as how much the home will cost to heat, and other potential inconveniences that are unnoticeable in spring. With a slower market in winter, buyers may be able to negotiate more favourable terms and conditions with the vendor.
When is the best time in your life to buy a house?
When humans change life circumstances (e.g. get married, have children, get a new job), it is sometimes important to change their living circumstances to suit. But is there really an ultimate time of your life to buy or sell a house? CANSTAR has a couple of main categories for life stages where it is easier to buy or sell a house.
Dual Income No Kids (DINK)
Commissioning a special data extraction from the Australian Bureau of Statistics 2011 Census, Professor Bernard Salt of Curtin University discovered that there were 303,000 DINK households in 2011. This implies a DINK population of 606,000 people, which is 7% of all people aged 20-49 years old.
The research showed that due to their high income and lack of kids, DINKs are likely to spend more than average on technology, travel, restaurants, clothing, and (European) cars. This may reveal the DINK demographic as being in one of the easiest times of their life to buy a house.
On the other hand, without kids needing more space to grow in, there's less incentive for DINKs to buy a house at this life stage, unless they decide to become property investors. And in fact, a survey by Mortgage Choice found that property investors are getting younger these days.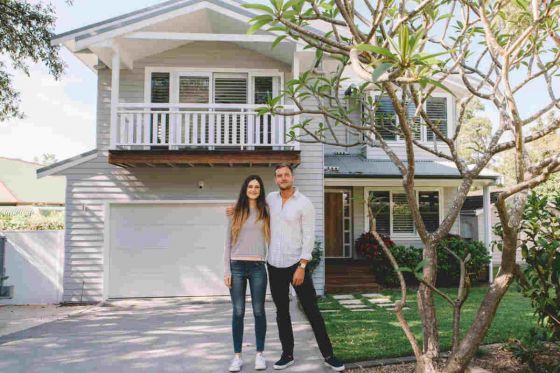 Downsizing retirees
Downsizing means reducing the size of your home by selling your existing property or moving somewhere smaller. Most of the time, the reason why people downsize is for financial reasons. By freeing up some cash – either to buy somewhere smaller and less expensive, or to move in with family and invest the sale proceeds – it helps seniors prepare for a smoother transition into retirement. Due to the abundance of houses available on the market, it is as good a time as any to consider the option of downsizing.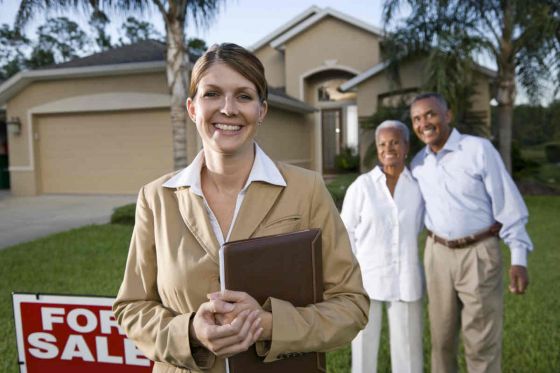 As you can see, there are many different possibilities and limitations involved with when and what time is best to buy a house. It's also important to realise that every real estate market is impacted by dozens of other factors, such as the state of the economy, mortgage interest rates, and local supply and demand.
Make sure you do plenty of research before making a purchase decision, and take the time to compare the different home loans available to you. Here at CANSTAR, we compare over 1,100+ home loans in easy-to-use comparison tables.
Learn more about Home Loans