A good property investment strategy provides a clear pathway to make cashflow and capital growth (wealth) from property using a variety of methods over a period of time. A good investment strategy considers the investor's personal situation, their goals, risk tolerance and future income requirements. I've seen many investors get stuck at first base when deciding what to buy, as they don't have a clearly articulated strategy in mind. I often hear potential investors say they want to retire on a passive annual income of, say, $150,000 using property investment, but they haven't yet worked out the strategies to get there.
As a buyers' agent with over 20 years' experience in the property market, I am frequently asked: what is the best property strategy? The industry is filled with conflicting advice from property developers, accountants and financial advisors, and it can take some consideration to determine the right strategy for you. So, let's review what I think are some of the best strategies on offer and compare the pros and cons of each to assist you in understanding their various risks and rewards. Before deciding the best strategy for your circumstances, it can be a good idea to speak to your accountant or financial advisor to understand the possible implications when it comes to tax or how it fits within your existing portfolio.
1. Buy and hold established property
This is one of my favourite strategies because it is tried and tested, relying on the compound growth of property. The key trick here is to select a suburb primed for capital growth. You need to thoroughly research the property market to identify the key drivers of growth in a local market. Look for suburbs that you expect will benefit from strong infrastructure development, great transport links, local shops, great schools/education facilities and other amenities that owners tend to find highly attractive. Seek suburbs where there is strong demand from owner-occupiers and where development is highly restricted (check council zonings for this). The reason for holding property? In the 30 years to 2015, Australian house prices increased 7.25% a year on average.
Pros: This is generally considered a low-risk strategy that can minimise your tax and does not generally require a lot of effort once purchased. It is also a long-term strategy. The trick here is not to sell out too early before the property has experienced a full property cycle.
Cons: Success with this strategy relies on your property growing in value over time, which is not a guarantee. It also generally requires a sizeable deposit and the ability to hold onto the property (with your investment money tied in) for a long period of time.
2. Negative gearing
This strategy involves buying a property in a high capital growth suburb, but where the net rental return does not cover all the expenses in holding the property. These "losses" that you make holding the property, can be offset against your tax liability from ordinary earnings. It can be a good idea to speak with your accountant about this strategy before proceeding with it.
Pros: If you know what you're doing, you can legitimately claim a tax deduction with this strategy and use your tax to help cover the expenses of holding the property investment.
Cons: You must cover the shortfall every week/month to keep holding the property. This strategy tends to work best for higher income earners on the top tax brackets. If you are on a low income, the tax effectiveness is significantly reduced, as you would be on the lower end of the tax brackets.
3. Positive gearing/positive cashflow
Positive cashflow investment strategies can also be an effective way to build your portfolio. This involves buying properties where the total rental return not only covers all your interest, fees and other expenses but returns a surplus cashflow each month. This could involve buying a single property in a high rent demand area, an existing duplex or a multiple-tenanted property, or adding a granny flat for additional rental income. Again, it can be a good idea to speak with your accountant to understand how this may impact your tax, and to factor in your construction costs.
Pros: Positive cashflow investing could potentially help you to buy multiple properties (because the extra cashflow could make you more attractive to the banks), it provides additional income, may add to your borrowing capacity (for future investments) and can help offset the costs of any negatively geared properties in your portfolio.
Cons: You may potentially pay more tax as you earn more income. Some positive cashflow properties may be located in areas where capital growth may be slower, which could mean the property may not grow in value as much or as quickly as those in other areas. However, capital growth and cash flow are not mutually exclusive when investing. There are ways you may be able to combine the best of both strategies to create the highest possible total return – this is where research can really pay off.
4. Buying brand new or off-plan
This strategy involves buying a property from a developer or marketing agent where the property is newly built or yet to be built. I would exercise considerable caution buying brand new or off-plan properties as an "investment" strategy. This has tended to be a poor strategy when the market is at a peak or declining and generally only works in a rapidly rising market. Property marketing groups are often incentivised with large commissions to sell these opportunities, with little regard for the investors' long-term future. I generally advise to avoid buying off-plan properties in areas where oversupply could occur. It's also important to make sure you understand the contract, including clauses around timeframes, standard of build quality and guarantees of the developer completing the project, before making a decision.
Pros: Buying brand new often means you receive significant tax deductions. It may also be possible to negotiate a discount on the purchase price if a developer needs to meet pre-sale requirements, and you may have the ability to upgrade some of the finishes.
Cons: The value of your completed unit may decline between the time you purchase and time you settle, meaning that if the bank's valuation at the time of settlement comes up short of the original purchase price, you must come up with more cash to settle the property. The developer could go bust, which could leave you with an incomplete property. Delays could mean settlement times are pushed out and conflict with your other investment plans.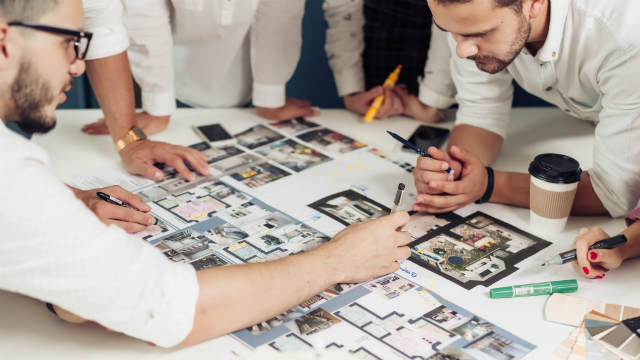 5. Renovate and hold
Renovations can be an effective way to boost equity and add value…but be careful. The two biggest issues with the renovation strategy are going over budget and over-capitalising. It is not as glamorous and quick as made out on the reality TV shows – there are plenty of hidden costs and traps for the unwary. I would suggest talking to at least three local agents and property managers to identify the value your proposed reno will add and the increased rent that is likely. As a rule of thumb, I suggest every dollar you spend on a renovation should return between $2 and $3 in equity.
Pros: Can increase rental income, as well as the value and equity of your property investment (which could potentially enable you to borrow more for future investments). It can also increase tax depreciation allowances, which your accountant can provide further guidance on.
Cons: Can be time-consuming and expensive, with the potential for cost overruns and project managing multiple tradespeople to get the job done on time.
6. Flipping properties
The flipping strategy involves renovating a tired property and breathing in new life, with a view to re-selling it for a profit. The challenge with this strategy is to find a suitable property that has the right bones for renovating, buying it at a competitive price, then being able to re-sell it for a price that gives a surplus over and above all costs, usually within a certain timeframe to avoid paying interest on your repayments over a longer period.
Pros: Can be a great method for creating quick cashflow.
Cons: The high cost of stamp duty with buying and then agents' fees in re-selling often mean the investor's profit is whittled away to nothing in the transaction. Sometimes it could be better to simply hold and refinance the renovated property, rather than flipping it.
7. Subdivision
I usually only recommend the subdivision strategy for more experienced investors that understand how to deal with councils and the development process. It involves finding a large block of land with potential to subdivide it into two or more blocks, while complying with laws around minimum block sizes and council regulations. This could then be sold as two separate lots, built on and then sold or held for a longer-term strategy.
Pros: Can create additional value by splitting up the blocks.
Cons: It can be very hard to find suitable sites large enough to subdivide, council applications can be delayed, council fees can be high for developers and the process can be time consuming.
Buying houses vs units
I'm often asked which is the better investment – houses or units? The answer is that it depends where it's located. Houses tend to come with bigger patches of land and tend to deliver superior capital growth over many decades. However, houses also tend to have a much higher entry price (though again, this depends on where you buy). Units, by comparison, are generally cheaper and have lower maintenance costs, but the amount of land they come with is lower. Units also have ongoing fees paid to the body corporate, which will need to be factored into your calculations. So when deciding which may be a better investment for you, you need to consider the long-term maintenance costs, strata fees, council rates, insurance, land tax, rental income, depreciation allowances, and the likely capital growth of the location.
Property investment during and post-COVID-19
Many investors have put their investment plans on hold during the COVID-19 pandemic, citing fears of rent reductions, higher vacancy and price falls. These are valid concerns, but sometimes the best opportunities arise when everyone else is looking the other way. The current environment in Australia provides the lowest interest rates on record, lower competition from other buyers and an increased ability to negotiate with vendors, which could present great opportunities for people who can still afford to buy and are able to obtain the finance.
In a post-pandemic world, I expect to see a gradual economic recovery and rising demand again for property. The powerful forces of population growth, renewed migration (once borders open), infrastructure development and rejuvenated employment over time, will most likely see the property market once again renew its typical growth trajectory. That could make this an exciting time to begin planning your property investment strategy to set up your portfolio for the future.
To get started on your property investment journey, here are my final five tips:
Write down your goals and decide which strategy will best work for your individual situation.
Consider speaking with a mortgage broker or a few lenders to calculate your financial capacity and get the best loan structure for you.
Consider engaging a buyers' agent, or do your own in-depth desktop research to identify suburbs and suitable properties.
Research comparable sales extensively and negotiate well.
Don't procrastinate – start researching and planning now to better understand the right time to invest.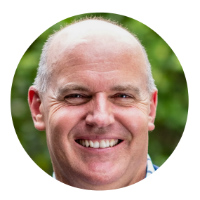 Rich Harvey, is a buyers' agent, economist, property investor and CEO of Property Buyer ,an independent buyers' agency that specialises in searching, appraising and negotiating real estate exclusively for buyers. Rich has served as President of the Real Estate Buyers Agent Association of Australia (REBAA) and Chairman of the Buyers Agent Chapter of the Real Estate Institute of NSW to improve the professionalism and standards within the buyers' agents industry. He also appeared as the Buyers' Agent host of the TV hit series "Buying Blind" on Nine.