Just when it seemed safe to think
home loan rates
couldn't get any cheaper, a flurry of banks have started to cut their home loan interest rates in recent days. Two of the big four, a Commonwealth bank subsidiary and a smaller bank are among those offering cheaper rates, even though the official cash rate – which banks typically use as a guide – has not budged since October.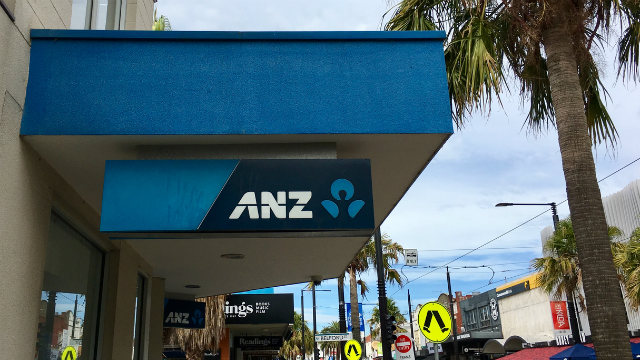 Bankwest, a subsidiary of the Commonwealth Bank, cut up to 1.25 percentage points off fixed rate home loans, while Bank Australia has decreased its Basic Home Loan Special Offer by 0.30 percentage points.
"Bank Australia, in lowering its Basic Home Loan rate by 0.30 percentage points to 2.95% (2.99% comparison rate), has joined the growing club of lenders offering rates below 3%," Canstar finance expert Steve Mickenbecker said.
"Bankwest has lowered all of its fixed rate home loans, with the largest being a whopping 1.25 percentage point cut to its non-packaged 5-year fixed rate for owner-occupiers paying principal and interest."
The two banks join a number of others on Canstar's database to have slashed rates this week. Mr Mickenbecker said it was interesting to note that the banks had moved before the Reserve Bank of Australia (RBA) met next, on 4 February, to discuss if it would cut the official cash rate. Banks typically follow the cash rate movements as a guide to set interest rates on their products. However, these cuts are considered "out of cycle" given they came despite there being no recent movements in the cash rate.
ANZ has also made two home loan products cheaper, lowering its principal and interest Residential Simplicity Plus Special Offers by up to 0.20 percentage points. The rate on that offer for people borrowing 80% of the property value or less is now 3.12% (comparison rate 3.16%), and for borrowing more than 80% of the value is 3.38% (comparison rate 3.42%). At the same time, ANZ cut many of its savings rates.
Westpac also lowered rates on a range of investor loans this week, which, in some cases, made them cheaper than owner-occupier loans (typically a rarity for big four banks). The bank's largest cuts to package loans with principal and interest repayments and a 20% deposit were a sizable 0.50 percentage points off its one-year, four-year and five-year fixed-rate terms.
Mr Mickenbecker said these out-of-cycle home loan rate movements were a symptom of a low-rate environment.
"Competition is heating up in the home loan market with lenders jostling for market share, even in the face of low margins," he said.
Will there be a rate cut in February?
Many financial commentators, the majority of whom late last year tipped a cut for February, are now hedging their bets and suggesting that the RBA could delay a cash rate reduction.
The ASX RBA Rate Indicator, which uses certain prices on the stock market to calculate probability of a rate change, now shows a 72% change of "no change". Yesterday, that figure stood at 42%.
RBA Rate Indicator – February 2020
| | | |
| --- | --- | --- |
| Trading Day | No Change | Decrease to 0.50% |
| 14 January | 53% | 47% |
| 15 January | 49% | 51% |
| 16 January | 44% | 56% |
| 17 January | 44% | 56% |
| 20 January | 44% | 56% |
| 21 January | 47% | 53% |
| 22 January | 42% | 58% |
| 23 January | 72% | 28% |
Source: ASX, asx.com.au, 24 January 2020
Economists, such as those from UBS and AMP, said the abrupt RBA Rate Indicator turnaround was probably due to an unexpected fall in the unemployment rate for December, which was released by the Australian Bureau of Statistics yesterday.
AMP Senior Economist, Diana Mousina, said that a 5.1% unemployment rate "gives the Reserve Bank of Australia (RBA) room to wait to cut interest rates" until March.
However, she added that could change "if underlying inflation misses the RBA's forecast of 1.6% annual growth" when December figures are released next week.
Mr Mickenbecker said regardless of when the next cash rate cut happened – if it was February or at a later date – he doubted most banks would pass on the full cut to home loan customers.
"If there is a rate cut, I would be very surprised if many banks passed on more than about 15 basis points," he said.
"That's because for banks to reduce home loan rates, there has to be a corresponding reduction in savings rates. For the larger banks, their rates are already down to just 5, 10 and 11 basis points, and so they wouldn't be able to pass on the maximum decrease in that case or we would begin to see negative interest rates and that could very well send people into a frenzy of moving (their savings) elsewhere. I can't see that happening, across the board.
"They might apply reductions to bonus rates on savings accounts, however.
"If we do go into a period of negative interest rates in Australia, we won't be unique in the world. But I don't think that is going to happen yet."