A report investigating home loan pricing at the big four banks has highlighted the importance for existing customers to take the reins and find a better home loan rate, or risk paying a "lethargy tax" of more than $59,000 in some cases, one expert has warned.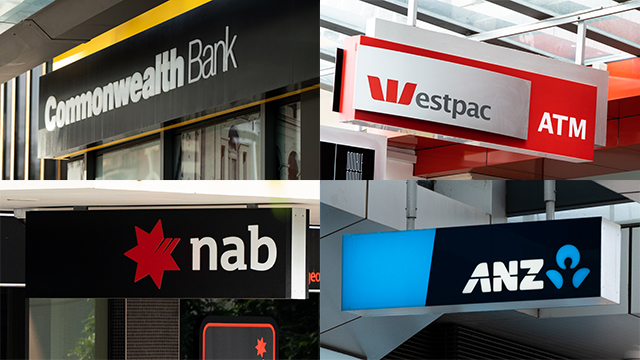 The interim report of the Home Loan Price Inquiry, which was released on Monday, focussed on the decision-making behind the interest rates charged to consumers by the main suppliers of home loans in Australia – ANZ, Commonwealth Bank, National Australia Bank and Westpac.
Consumer watchdog the Australian Competition and Consumer Commission (ACCC), which is undertaking the inquiry, was scathing of the big four banks in the report, saying bank profit margins drove interest rate pricing decisions, there was a lack of price transparency and existing customers were paying more than new ones.
One of the ACCC's key findings was that a lack of transparency around discount interest rates made it unnecessarily difficult and costly in the long run for consumers to find the best prices, although it added that borrowers could achieve significant savings by shopping around for discounted rates.
The report noted there was a significant difference between the headline interest rates the big four banks advertise compared to their advertised discounts and, perhaps even more so, their discretionary discount rates.
Discretionary discount rates may be much less well-known to consumers, given they are available to customers on a case-by-case basis, only where a customer explicitly asks the bank for a better rate.
For instance, Canstar's home loan database shows the difference between the headline interest rates and advertised discounted rates at the big four banks is currently as high as 1.06%, while the average difference is 0.75%.
For a borrower sticking to the headline rate, the average difference between that and the discount could potentially put them back by more than $59,000 in interest over the life of a loan, assuming a mortgage of $400,000 paid over 30 years in principal and interest repayments and a 20% deposit.
Canstar finance expert Steve Mickenbecker said while existing customers were getting the raw end of the deal given new customers could find much better rates, many existing borrowers who had taken action and spoken to their bank had also been able to secure a lower price.
He said most passive, long-term borrowing customers are still on a rate that's too high, and were paying a "lethargy tax" as a result.
"Don't be a passive, long-term borrower and watch astute new borrowers get a rate at least 1.06% better than yours," Mr Mickenbecker said.
"Be an active existing borrower and approach your bank, or do some shopping around."
Top 5 Lowest Variable Rate Home Loans
Lender
Loan
Rate
Comparison Rate*
Offset Account Available
Reduce Home Loans
Rate Slasher
2.39%
2.40%
Yes
Homestar Finance
Star Essentials 80% OO 150-850k
2.44%
2.47%
No
Freedom Lend
Freedom Variable PI 80%
2.49%
2.49%
Yes
Pacific Mortgage Group
Variable P&I
2.49%
2.49%
No
TicToc Home Loans
Live-in Variable P&I
2.54%
2.55%
Yes
Source: www.canstar.com.au – 28/04/2020. Based on variable principal and interest owner-occupier loans in Canstar's database that are available for an amount of $400,000 at 80% LVR. Excludes introductory and first home buyer only loans. Top selection based on the lowest five interest rates, with one loan represented per lender. Table sorted in ascending order by rate followed by comparison rate, followed by alphabetically by lender (where applicable). Offset accounts may be optional, and in these cases an account keeping fee may be applicable. Table may include both package and non-package loans. Package loans require an annual fee in exchange for a rate discount among other benefits. Please contact lenders for further details. *Comparison rates calculated based on a $150,000 loan amount over a total loan term of 25 years.
The comparison tables below display some of the variable rate home loan products on Canstar's database with links to lenders' websites, for borrowers in NSW making principal and interest repayments on a loan of $350,000 with an 80% LVR. You can choose between the refinance, first home and investing tabs to view results most relevant to you. The results are sorted by 'current rate' (lowest to highest). Before committing to a particular home loan product, check upfront with your lender and read the applicable loan documentation to confirm whether the terms of the loan meet your needs and repayment capacity. Use Canstar's home loan selector to view a wider range of home loan products.
Lowest interest rates for refinance home loans
*Comparison rate based on loan amount of $150,000. Read the Comparison Rate Warning.
Lowest interest rates for first home loans
*Comparison rate based on loan amount of $150,000. Read the Comparison Rate Warning.
Lowest interest rates for investing home loans
*Comparison rate based on loan amount of $150,000. Read the Comparison Rate Warning.
As the ACCC pointed out in its report, Mr Mickenbecker observed that the big four banks were actively offering lower rates to customers who make enough fuss, typically to customers who have a good record of repaying their loan on time every month.
In a statement released on Monday, Treasurer Josh Frydenberg emphasised that the inquiry's findings underline the importance for borrowers to remain highly engaged and shop around to get access to the best deal, whether that be at a new lender or from their existing institution.
ACCC Chair Rod Sims said given the economic disruption, uncertainty and job losses stemming from the COVID-19 pandemic, many consumers may not be inclined to shop around and ask for discounts from their banks right now.
"However, our analysis shows how that even a small further reduction in interest rates could potentially save thousands of dollars over the life of a mortgage. Consumers should consider this carefully when it is time to re-engage with their lender."
The final report of the ACCC's Home Loan Price Inquiry is set to focus on the challenges consumers can face when trying to switch lenders and will provide recommendations on how to drive further competition in the home loan market. It is due to be delivered to the government on 30 November.
What the report said: Key takeaways for borrowers
Banks don't always make it easy to find out what interest rates other customers are paying. This means as a customer, it can be hard to work out if you are getting a good deal.
Existing customers, on average, are usually paying too much more for their home loans than new customers. According to the report, one bank noted "that for variable rate owner-occupier customers who have not obtained a price reduction on their home loan for a 'couple of years', the difference between their discount and the new loan discount could 'conceivably be at the high 30s [basis points] differential'." That means many existing customers are paying more than necessary for their home loan.
Customers are urged to "review their home loan products on a regular basis", compare their rate against what's available on the market, and then "negotiate with lenders and switch" if they don't feel they are getting good value.
You may also be wondering: Why don't banks always pass on the full cash rate reductions in the form of home loan rate cuts?
One of the reasons the big banks don't always automatically pass on the Reserve Bank of Australia's cash rate cuts to home loan customers is because they are worried about their profits, the report found. Here's how that works:
Interest payments bring in money, and cuts to home loan rates affect saving accounts as well
Banks make money from interest payments on home loans. This income helps to fund money (in the form of interest), some of which is paid to people who have savings accounts and term deposits with that bank. If the bank cuts home loan interest rates, they have to find ways to shore up their profits. This usually means cutting the interest they have to pay on savings accounts. The report states that banks generally didn't want to do this, for fear that they would lose deposit customers. Banks also reportedly feared that if their saving account interest rates reached zero, it would mean those products wouldn't look any different to transaction accounts, which typically have very low interest rates.
Not passing on a full cash rate cut can be advantageous to banks
The report stated there is a second benefit for banks to not passing on the full cash rate cuts – it can reduce their costs. When the official cash rate is cut, it means that it costs less for banks to access funds – it makes money cheaper for banks to borrow, or 'buy'. Banks then on-sell that money to customers in the form of loans. If a bank buys money for less than it costs to sell it, it makes a profit on that transaction. The report found that while the big banks cut the interest rates on variable loans with each cash rate reduction, some reduced the interest they charged to customers by a smaller margin than the reduction of the cash rate. These banks made money by not cutting interest rates by the same amount as reductions in the cash rate.
Additional reporting by Amanda Horswill.
Follow Canstar on Facebook and Twitter for regular financial updates.
→ Need to know more? These articles may be of interest: