While shareholders of the bank may not be happy today, National Australia Bank has lowered one of its credit card interest rates for its customers ahead of the other major banks, continuing the trend of lower interest rates for consumers across financial products.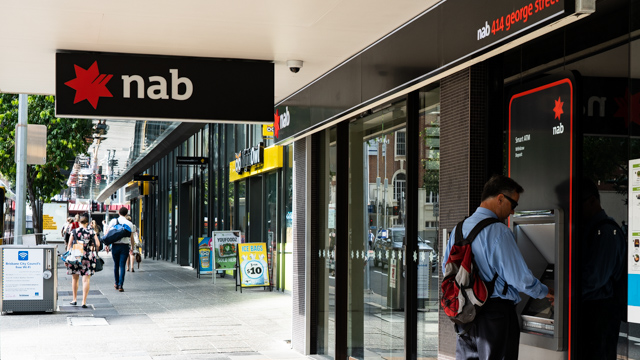 Today NAB slashed its interim dividend for shareholders to $0.30 a share, in an attempt to strengthen the balance sheet after its cash profits were hit hard by the coronavirus fallout, but it also delivered a small win for customers in the form of a 1 percentage point cut to its Low Rate credit card.
The new rate of 12.99%, which is effective from today, follows the trend of interest rates generally tracking lower in recent months for home loan borrowers, savers and term deposit-holders after banks have largely passed on rate cuts in light of the Reserve Bank of Australia gradually taking the cash rate to the new record low of 0.25%.
Customers of the other big four banks – ANZ, Commonwealth Bank and Westpac – may be watching now to see if they also follow NAB in reducing credit card interest rates. Some non-major bank lenders have begun doing so since March, including Heritage Bank, Bank First and Auswide Bank.
In fact, since the start of March, Canstar has seen a total of 13 credit card rate cuts, with reductions averaging 0.50 percentage points off purchase rates (the interest rate applied to regular purchases) and 0.42 percentage points off cash advance rates (the interest rate applied to cash withdrawals).
To put NAB's new Low Rate card interest rate of 12.99% into perspective compared to what else is available in the market at this time, around 37% of products on Canstar's credit card database have purchase rates of 12.99% or less, including just under 30% with purchase rates below that.
At the time of writing, the lowest credit card rate on our database for customers with a balance of $10,000 is available from G&C Mutual Bank at a rate of 7.49%. This and other low rate credit cards are listed below, with the applicable annual feels highlighted:
Top 6 Lowest Rate Credit Cards
Company
Card
Rate
Annual Fee
G&C Mutual Bank
Low Rate Visa Credit Card
7.49%
$50
Auswide Bank
Low Rate Visa
8.20%
$50
American Express
Low Rate Credit Card
8.99%
$0
Community First CU
Low Rate Credit Card
8.99%
$40
Easy Street Fin Services
Easy Low Rate Visa
8.99%
$40
MOVE Bank
Low Rate Credit Card
8.99%
$59 (waived for first year)
Source: www.canstar.com.au – 27/04/2020. Based on credit cards available for a balance of $10,000. Cards ordered in ascending order by rate, followed by annual fee, followed by alphabetically by company.
If you're currently comparing credit cards, the comparison table below displays some of the low interest credit cards currently available on Canstar's database for Australians looking to spend around $2,000 per month. Please note that this table features links direct to the provider's website, and is sorted by Star Rating (highest to lowest), followed by provider name (alphabetical). Use Canstar's credit card comparison selector to view a wider range of credit cards.
As with all our content, Canstar's Coronavirus coverage will always be free for our readers.