Each year, many Australians with mild to moderate vision problems opt for laser eye surgery to help correct their vision. For those that have the procedure, it can mean the end of needing glasses or contact lenses, but how much does it cost and can you rely on Medicare or
private health insurance
to help cover some of these expenses?
What is laser eye surgery?
Laser eye surgery uses a beam of light to reshape the surface of the eye. The most common vision problems that may be alleviated by the procedure include short and long-sightedness and astigmatism, as well as cataracts, some cases of glaucoma, age-related macular degeneration and diabetes-related eye diseases.
According to Australian health and medical website Better Health Channel, the procedure usually takes between five and 10 minutes per eye and is often performed by specialist eye surgeons, called ophthalmologists.
What laser eye surgery options do I have?
Your ophthalmologist will advise you which procedure is best suited to your individual needs, but to help you get your bearings, here's an overview of some of the more common options.
LASIK
Laser-assisted in situ Keratomileusis (LASIK) is the procedure used for the majority of laser eye surgery patients. It reshapes the cornea to correct short-sightedness, long-sightedness and astigmatism using a computer-guided laser.
ASLA
Advanced Surface Laser Ablation (ASLA), formerly known as PRK, is used to treat short-sightedness, long-sightedness and astigmatism, most commonly recommended to patients with thin corneas or those with conditions where it might not be possible to perform LASIK. To perform ASLA, the surgeon will remove the surface cells from the cornea using a solution that softens this layer for easier removal.
The Implantable Collamer Lens (ICL)
This is a thin, clear lens that functions similarly to a contact lens. Unlike a contact lens, however, it is surgically implanted into the eye. The procedure may be recommended for a patient with a high prescription for either short-sightedness or long-sightedness whose cornea is not thick enough to be treated safely with procedures such as LASIK or ASLA.
Is laser eye surgery suitable for me?
Canstar spoke to a range of laser eye surgery clinics who all advised you generally need to be over 18 and your current glasses or contact lens prescription should have been stable for at least 12 months. You can book an appointment directly with a specialist clinic without a referral, but it could be a good idea to consult your regular eye doctor first, as they can help you determine your suitability for the procedure and are likely to have some useful insights into recommended surgeons. If you have diabetes or glaucoma, you will need to see a specialist first to determine your eligibility for laser eye surgery.
According to the Vision Eye Institute, the following may be unsuitable candidates for laser surgery:
People over the age of 40 with near-vision loss
People who have extremely high refractive errors (the shape of their eye does not bend light correctly leading to blurred images)
Certain eye diseases or autoimmune disorders
People under the age of 18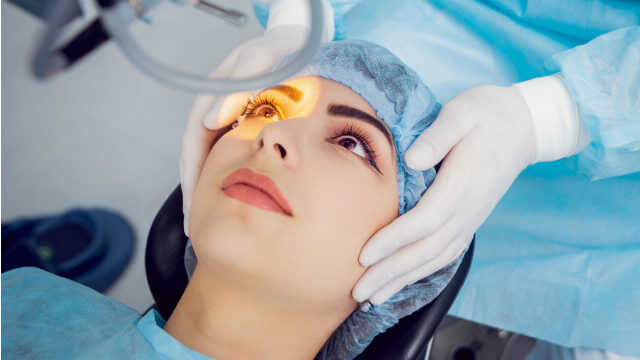 Where do I go for laser eye surgery?
Most people go to a private laser eye clinic for the surgery, with the procedure performed by an ophthalmologist. Your GP, optometrist or ophthalmologist may be able to recommend a good clinic that is experienced in the procedure. It's often a good idea to check out multiple clinics so you can compare the services they offer and get a second opinion.
What should I ask my specialist about laser eye surgery?
Firstly, it's important to check what the best type of laser eye surgery for you is, and indeed if you actually qualify for it. You may like to also talk through any risks involved, including any side-effects, how long the recovery will take and how likely you are to still need glasses or contact lenses afterwards.
A few patients may require a second operation, so it's a good idea to check if this applies to you and if it's included in the initial cost you're quoted. No medical procedure is completely risk-free, so it's generally important to get expert advice and weigh up all the pros and cons.
How much does laser eye surgery cost?
According to Dr Rick Wolfe, of Melbourne clinic VISTAeyes, laser eye surgery pricing will vary between clinics and generally range between $2,900 and $3,400 per eye. Another clinic, personalEYES in New South Wales, advised costs of between $2,500 and $3,300 at the time of writing.
Some providers may offer a starting price and then the final cost will depend on your prescription and the type of laser surgery you have. Dr Wolfe told Canstar that some clinics, such as his own, set the same price for both LASIK and ASLA procedures for all suitable patients to ensure they can make an informed decision regardless of whether LASIK or ASLA is chosen.
Typically, a quote for laser eye surgery will include all consultation and post-op appointment, the surgeon and theatre fees, medications and any follow-up enhancements that may be required. However, it's important to check, as some clinics may charge separately for each of these items. It is also a good idea to find out whether your first consultation is included in the quote and whether you will be required to pay for it even if you are found to be ineligible for the surgery.
What are the risks of laser eye surgery?
While laser eye surgery has been performed around the world for the past 30 years, there are risks associated with the procedures. According to the Vision Eye Institute, potential risks may include over or under-correction of your refractive error, loss of visual sharpness, dry eye and eye flap problems.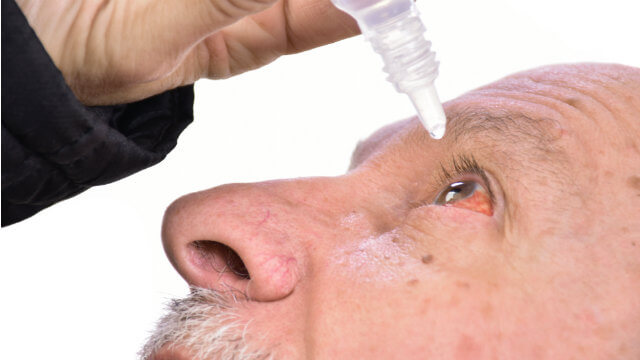 Is laser eye surgery covered by Medicare or private health insurance?
According to the Department of Health, Laser eye surgery is not covered by Medicare, except in certain cases to treat specific eye diseases, in which case your doctor will be able to advise you on what amount you will likely be covered for. Many private health insurance providers offer some cover for laser eye surgery but it is usually only included in premium hospital or extras policies.
Cataract surgery may be covered within a Gold hospital policy whereas elective eye surgery may fall under extras for some policies. In addition, some providers may only cover laser eye surgery on a 'combined' hospital and extras policy, according to Canstar Research. At the time of writing, less than 10% of extras-only policies on Canstar's database covered laser eye surgery.
Check your policy and be aware of any waiting periods that may be in place for this procedure.
Cover image source: Syda Productions (Shutterstock)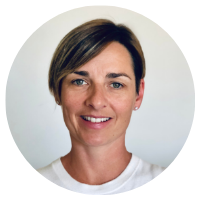 About Katie Rodwell
Katie brings over 20 years of writing experience and prepares a range of articles for the Canstar website. She began her career in London and has worked in senior communications and content development roles in Australia, throughout Asia, Europe and Latin America. She has studied media and languages with the London School of Public Relations, the National University of Mexico and taken further professional development courses with Curtin University in Western Australia.