IVF is a popular choice in Australia for people who are experiencing issues when trying to conceive.
In fact, the 2017 Australian & New Zealand Assisted Reproduction Database (ANZARD) report found around one in 25 babies in Australia is born as a result of IVF, and a total of 15,613 babies were born using this method in 2017.
If you are only beginning your journey into fertility options, you will likely have many questions. Here we'll break down what IVF involves, and take a look at some of the main costs it can involve.
What is IVF?
In vitro fertilisation, or IVF, is a technique that aims to help women become pregnant. It can be used in a number of scenarios including by people experiencing fertility issues or wanting prevent genetic issues being passed down from parents. The process involves removing eggs from the ovaries for fertilisation with sperm in a laboratory. One or two fertilised eggs, also known as embryos, are then implanted into the woman's uterus.
The sperm and eggs may be from a couple or a donor, and sometimes a surrogate will be used for the pregnancy, meaning an embryo is implanted into a woman who is not the biological mother.
While it has been widely hailed as an incredible development in reproductive biology since the first IVF baby was born in 1978, it is undeniably an invasive, time-consuming and often expensive procedure. Because if this, it is important to consider the possible psychological and physical impacts of IVF, as well as the financial costs it can involve.
How much does IVF cost?
IVF costs vary depending on your individual circumstances and what services and treatments you require. It can also can vary quite significantly between clinics. According to health insurance industry group Members Own, in general, one IVF cycle could cost somewhere between $9,000-$15,000, not including ovulation induction (involves taking oral or injectable drugs to stimulate regular ovulation) or IVF-related medication. From this, the out-of-pocket expense (the cost difference between what Medicare covers and what you pay) could be around $4,600.
Costs can be divided into three main components: pre-treatment expenses (involving the first appointment and tests), IVF cycle costs and for some people, the possibility of extra treatments, such as advanced diagnostics for fertility assessments.
Below are the average costs charged by IVF Australia, Genea Clinic, and Monash IVF – three of the largest clinics in Australia, as outlined on the Members Own website. It is a good idea to talk to your specialist to determine which services and treatments they think would be best for you, and to determine the clinic's fees.
Major treatment costs (Medicare rebate may be available):
Ovulation induction: $700 per cycle out-of-pocket. An IVF cycle is one round of treatment, which starts with the first day of menstruation. A cycle is typically one week with 1-3 shots a day for those who have difficulties ovulating naturally. This fee does not include IVF-related medications.

The first IVF cycle in the calendar year: between $9,000 to $10,000, but it could be as much as $15,000, with around $4,600 as an out-of-pocket expense. Subsequent cycles in the same calendar year cost an average of $4,000 as an out-of-pocket expense.

Frozen Embryo Transfer (FET): $3,650, with about $2,200 of this as an out-of-pocket cost.
Other costs (Medicare rebate may not be available):
Freezing embryos: $820 for 12 months of storage (and then an extra $37 per embryo per month) or $550 for six months of storage.

Freezing sperm: $450 for six months of storage (and then $37 per sperm sample per month).

Surgical sperm collection: $675-$850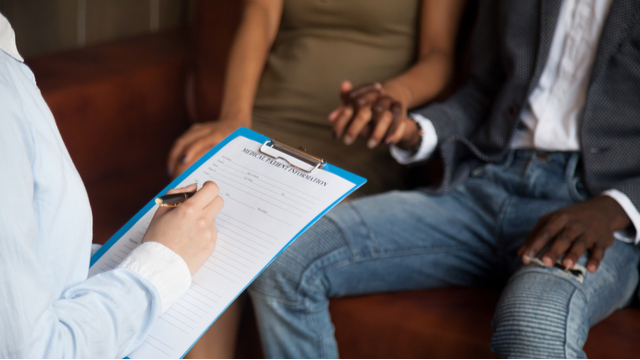 Additional fertility treatment expenses to consider
ICSI Cycle
Some couples may also require intracytoplasmic sperm injection (ICSI) as an additional step in their IVF cycle. According to IVF Australia, ICSI involves a single sperm being injected into each egg to assist fertilisation using fine micro-manipulation equipment. It is often recommended for couples who have been diagnosed with male fertility issues. A Medicare rebate is available for ICSI cycles. The costs for an ICSI, as outlined on the Members Own website, are as follows:
The first cycle in the calendar year: Over $10,000 with $4,900 as out-of-pocket expense
Subsequent cycles in the same calendar year: $4,500 as out-of-pocket expense
IVF medications
IVF-related medications are typically not covered by Medicare and according to Members Own, they could range from $1,500 to $3,000. While some medications are covered, it is best to check with Medicare, your doctor or the pharmacy.
Donors
If an egg donor is required, you could incur an additional $1,200. For a sperm donor or an embryo donation, the figure may be around $2,000, according to Members Own.
Is IVF covered by Medicare?
Fortunately, while fertility services are not available through the public system, the Department of Human Services notes you may qualify for partial rebates from Medicare, and some health insurance policies provide cover for hospitalisation to undergo fertility treatments. The total amount Medicare will cover depends on the services you need, how much your doctor charges and whether you have health insurance.
It is a good idea to talk to your doctor, specialist and insurer to find out what costs are involved and what your insurer and Medicare will cover.
To make a claim with Medicare, you will need a GP or specialist referral and in Victoria, a criminal record check and a child protection order check may be required. The Medicare Safety Net also provides additional rebates on certain items for those who are facing large medical bills. This means once you have paid over a certain amount on medical bills in a calendar year, Medicare will pay an additional rebate on selected items. The Medicare Safety Net threshold is currently $2,133, meaning once you are out of pocket by more than this amount, you may be eligible for an increased rate of Medicare benefits.
According to Members Own, about 50% to 60% of IVF costs can be covered by Medicare, with no cap on the number of cycles. But some procedures are not eligible for rebates, such as freezing embryos.
Most patients will need to stay in day hospitals under anaesthetic for egg collections and embryo transfers. These costs are approximately $2,000 and must be paid upfront, according to Members Own. Such costs are not eligible for Medicare rebates, though many private health insurance policies will offer cover for them.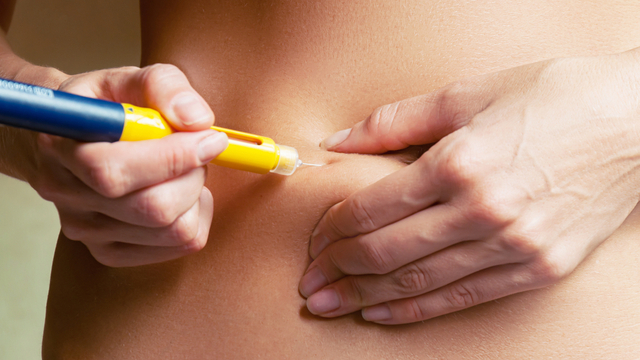 Is IVF covered by private health insurance?
Private health insurance may help reduce the costs of in-hospital expenses associated with IVF treatment, which are not covered by Medicare. The level of private health hospital cover you have will determine whether you are covered for assisted reproductive services such as IVF, and the level of rebate you will receive.
According to Canstar Research, a Gold tier of hospital cover must include assisted reproductive services cover. Some health funds may also provide hospital cover for these services under other tiers, however, this cover may be restricted, meaning there may be out-of-pocket costs.
If your health insurance policy does include cover for assisted reproductive services, some in-hospital treatments which may be covered, according to Canstar Research, include:
In-patient services that have a valid Medicare item number

Egg collection procedures (usually carried out in an operating theatre so the patient will be admitted to hospital)

Embryo transfer procedures if you are admitted as an in-patient

In-hospital expenses and surgery fees (e.g. hospital accommodation and theatre fees)

A rebate towards anaesthetist and treating doctors' fees

A potential level of cover for some IVF-related medication – check with your provider
It is a good idea to speak to your insurer directly regarding what is and is not covered under assisted reproductive services before proceeding with treatment.
Are there any waiting periods?
Canstar Research said cover for assisted reproductive services is usually subject to a 12-month waiting period if the reason these services are required (infertility) is deemed to be a pre-existing condition. If deemed to not be a pre-existing condition the waiting period may be two months.
Starting the IVF journey can bring on a range of emotions, but by consulting with your GP and specialists, as well as your health insurer, you can gather more information to make the process as smooth as possible with an upfront understanding of potential costs.
What are the success rates of IVF in Australia?
The ANZARD report shows that success rates of IVF in Australia have steadily been increasing. President of the Fertility Society of Australia (FSA), Michael Chapman, told the ABC that these welcome improvements are due to upgraded techniques and the ability to genetically test frozen embryos. A woman undergoing an IVF cycle currently has about a one in five chance of becoming pregnant, although the success rate varies quite markedly according to age. The live birth IVF success rate for women under 35 is 40%, whereas for women over 42 it drops to 4%, according to the ANZARD report.
Treatment provider IVF Australia says Australia is considered a world leader in IVF, thanks to accessible scientific funding and advanced research. On top of this, it states there is an increased proportion of IVF cycles where only a single embryo is transferred, and so multiple delivery rates in Australia and New Zealand are among the lowest in the world at 3.6%. This means that fewer babies and mothers are exposed to the health risks entailed in pregnancy and birth when more than one baby is involved.
Where is IVF available?
IVF clinics are privately run enterprises and can be found throughout Australia. A good place to start could be with your GP, who may run diagnostic tests and talk you through your treatment options. You could also jump on online forums such as Baby Center to ask for specialist and clinic recommendations from people who have firsthand experience with IVF services, or check out online reviews for clinics near you.
Header Image Source: Posteriori (Shutterstock)
---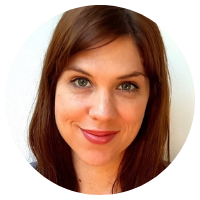 About Jessica Mudditt
Jessica Mudditt is a business and lifestyle journalist based in Sydney. She spent 10 years working in the United Kingdom and Asia before returning to Australia in 2016. Jessica has worked with a range of platforms including Westpac Wire, ANZ Bluenotes, CNN, The Telegraph UK, CEO Magazine, Acuity Magazine, CPA's member magazine INTHEBLACK, AICD'S Company Director Magazine and The Journal, the member magazine of ANZIIF.
Thanks for visiting Canstar, Australia's biggest financial comparison site*