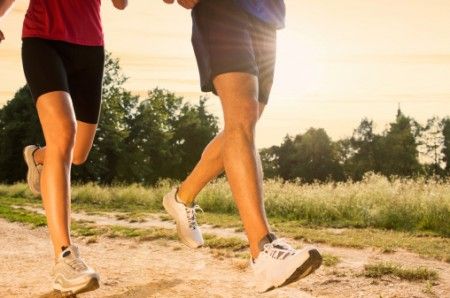 Finding the right private health insurance policy that fits your individual situation can be a complex process which is, even at the best of times, confusing. With private health insurance premiums rising by an average of 6.18% in 2015 – and some premiums increasing by more than that – here are five  tips to help you to find the hospital and extras cover that works for you.


What the 6.18% health insurance price rise means to you 
1. Set yourself a target
Finding the right health insurance for you naturally begins with being specific about what you want. There are hundreds of health insurance products on the market with thousands of combinations so knowing exactly what you want helps you to quickly focus your search. Note that cheap health insurance isn't always the right health insurance for you!
Some questions to ask yourself include;
Do I want hospital cover, extras cover or both?
What are the inclusions that I "must" have?
Do I want basic, medium or full cover?
How much can I afford to pay up-front as a premium?
Am I prepared to pay an excess or co-payments in exchange for a lower premium?
Is family health insurance better value than separate policies?
Once you've sorted those questions out, have a look through the health insurance policies that are available.
2. Trim the fat
You have to remember that health insurance products are designed with a wide cross-section of people in mind. To accommodate the needs of many different individuals, health funds offer a variety of products some of which offer a full spread of inclusions, which may not all be appropriate for you. As you would expect, more inclusions translates to higher premiums so it is important to identify those inclusions that are not relevant for you. For example;
If you're finished having or have no intention of having children then you shouldn't be paying for cover for obstetrics and IVF. The same rule applies if you realise that the extras inclusions you want revolve primarily around dental and optical cover. Avoiding products with unnecessary inclusions could save you a bundle while still allowing you to get what you want.


What health insurance profile fits you?
3. Get expert advice
There is really no substitute for experience and expert advice is an important part of finding the product that is best for you. Here are a few sources for different types of useful information that can help with your decision.
The CANSTAR health insurance star ratings compare health insurance products on pricing and features, and present a short list of the best performing products for consumers to use as they shop around for the right cover. Five-star-rated products offer superior value but it may well work out that you need a product we have rated as four-star simply because you require a more expensive feature that contains, say, cover for blood glucose monitoring for a diabetic.
FRIENDS & FAMILY
Asking friends and family about their experiences with different health funds can be quite revealing. This is especially important as a resource to find out about claims experiences. PHIO WEBSITE: Another good source for claims experience and complaints is the Private Health Insurance Ombudsman's website. Each year the Ombudsman publishes a report of each fund's performance including the total number of complaints received.
YOUR DOCTOR
Your primary physician is also a great expert resource because he or she knows your medical history, pre-existing conditions, and risk factors for future health-related issues. Make sure to check with your GP about things that you must have included as part of your cover.


Free health insurance for kids
4. Start surfing
Once you've formalised your criteria for the cover you're after, it's time to surf the web to compare health insurance cover. The CANSTAR website is a great start. We have researched every health fund policy and awarded five stars to those offering superior value. You can easily find five star health funds in the state your live in and for your profile. Our health insurance star ratings is a great place to start when making a short list of funds you are interested in. The next step is to look up the health funds on the web. Each health fund now provides Standard Information Statements (SIS) which are standardised pages detailing the most important information about the cover. These can be used to quickly compare products. Health Fund websites also provide valuable insight into additional programs, initiatives or services they offer (such as help with quitting smoking, kid-friendly policies, surgery follow-up etc) that they're unable to fit in the SIS.
You can also check to see if the fund has agreement hospitals or extras providers in your geographic area. Shopping around allows you to find the policies that cover the inclusions you want and then allows you to sort them by price.


 The top 10 health insurance extras claims  
5. Review regularly
Life is constantly evolving so it's unlikely that your life and therefore your health insurance needs will remain the same year after year. It's more likely that 12 months on the cover that fitted perfectly before no longer fits as comfortably. New products are also routinely introduced to the market which may be better than your existing cover. It's therefore important to routinely review what you expect of your private health insurance cover and have a look at what is on offer.
You can compare over 943 health insurance policies on CANSTAR's site, using our expert ratings.