Getting your finances together for that career change (Guide)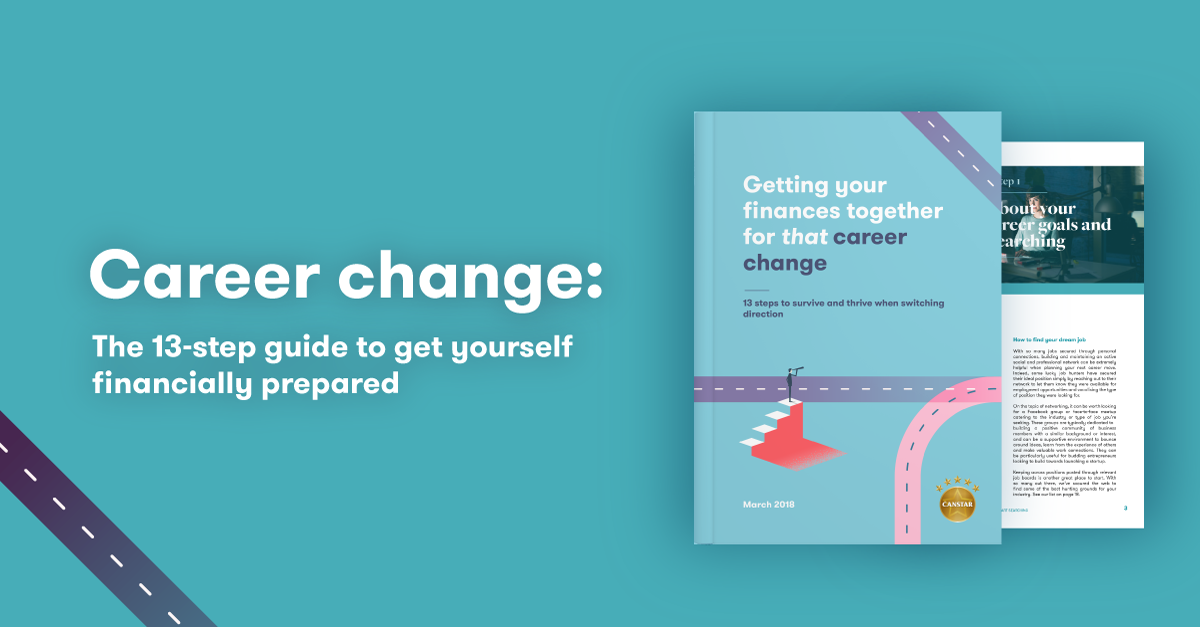 13 steps to survive and thrive when switching directions
They say change is as good as a holiday,
but much like a holiday, executing a smooth career change can take considerable planning, time and money.
Whether you're making a giant leap of faith to become self-employed, or jumping from the land of white-collar to blue, there are a number of factors to consider.
For many, gone are the days of starting a career at age 17 and working in the same organisation until retirement. With the average Australian now expected to change careers five times during their working life, changing occupations and sometimes entire industries is something many of us will experience.
By understanding some of the key implications, both financial and otherwise, you can create an action plan geared towards success.
This guide will provide some pointers to think about if you are considering changing your career path.
Sneak peek: