In November 2016, Wesfarmers and Citi announced Citi would take over the distribution of Coles-branded credit cards as part of a 10-year agreement.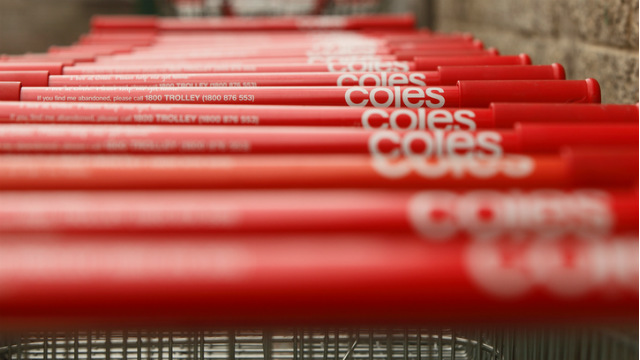 At the time, it was anticipated that with the backing of Australia's largest credit card issuer outside of the big banks, the partnership may assist in the growth of Coles' credit card portfolio.
Fast forward to March 2018 when the transition became official for customers, and we now have a clearer picture of exactly what this change could mean for consumers.
One of the most noticeable changes for most consumers pondering about whether a Coles credit card was for them would be the disappearance of Coles' "Platinum" branded cards for new customers. That said, it's worth highlighting the Coles Rewards Mastercard offers the same features previously available on the Platinum version, but minimum credit limits apply.
If you're an existing Coles credit card customer, you may have noticed some changes to the way you interact with your issuer, such as needing to re-register for Online Services once the changeover occurred on 5 March this year.
While most of the cards' features have remained unchanged, there are some changes existing customers have been notified of that will also take effect from 5 March, like the following:
Interest-free periods
Minimum repayments
Direct debit arrangements
Late payment fees
Dishonour fees
Interest-free period
Then: 62 interest-free days.
Now: 55 interest-free days, bringing these cards into line with the most common number of interest-free days in the market.
Minimum repayment
Then: The minimum monthly payment was calculated as the greater of $10 or 2.22% of the balance.
Now: The minimum monthly payment is the greater of $30, 2% of the card balance, or the sum of 1% of the card balance, late payment fee (if any) and any interest charged for that month.
Direct debit arrangement
Then: Direct Debits could be set up to pay the Minimum Payment Due, the Closing Balance or Fixed Payment Amount.
Now: Only Minimum Payment Due or Closing Balance can be set as up as Direct Debit Arrangements.
Note: Consumers who had previously set up direct debits that will no longer be available (e.g. fixed payment amounts) were changed to the Minimum Payment Due option following the 5 March.
Late Payment Fee
Then: The Late Payment Fee was $20 for each Statement Period.
Now: There will be a $10 fee if the Payment Due is not received by the Payment Due Date, and a $10 fee every seven days after that until the due payment is made.
Dishonour fee
Then: Coles previously didn't charge a credit card Dishonour Fee.
Now: A Dishonour Fee of $15 has been introduced for each time a payment to an account is dishonoured.
In addition, there have been some changes to service providers for the Coles Platinum Mastercard, with both the complimentary insurance and concierge service providers changing from 5 March.
Over time, other changes and enhancements to the Coles line of credit cards may occur. That is why it is always important to monitor the terms and conditions of your credit card, and make sure you have the right card for you.