A number of states and territories are offering travel and dining vouchers. Here's a guide to what's on offer.
In a bid to boost tourism and support local businesses, many state governments introduced vouchers that can be used for travel and dining. Many of these are still up for grabs while others will be available in the coming weeks and months.
For example, the Great State Experiences Voucher scheme in South Australia will be launched in late April. NSW also announced up to 200,000 accommodation vouchers worth $100 each will be available to NSW residents later in the year but details on how to apply were not available at the time of writing.
Here's a round-up of the various programs, information on how to apply, and the dates you need to know. Keep in mind the details were current at the time of writing but may change.
Vouchers available to residents
New South Wales: Dine & Discover NSW
The Dine & Discover NSW program is a set of four vouchers – two for eating out and two for entertainment and recreation.
How much is on offer: You can get four x $25 vouchers, worth $100 in total.
Who is eligible: The vouchers are available to NSW residents aged 18 and over, living in an "eligible Local Government Area (LGA)". All areas in NSW will be "eligible" by the end of March 2021.
How to apply: Start by checking if you're currently eligible by entering your address on the ServiceNSW website or on the Service NSW app. If yes, you can then apply online or via the app. You'll need a MyServiceNSW account to apply.
Key dates: The vouchers will be available across the state by the end of March 2021. You'll have until 30 June, 2021 to use them.
How you can use the vouchers: Two of the $25 vouchers can be used for dining in at restaurants, cafés, bars, wineries, pubs or clubs while the other two are for "entertainment and recreation", including museums, live music, and arts venues. They can only be used at participating NSW businesses that are registered as COVID Safe.
The vouchers can be used seven days a week but not on public holidays. They can't be used for takeaway meals, alcohol, tobacco or gambling.
You'll need to present the voucher QR code on the app when paying. If you don't have a mobile, you can give them a printed voucher or voucher code instead.
It's worth noting that they can only be used once – if the bill is less than $25 the remaining balance is given up and can't be used.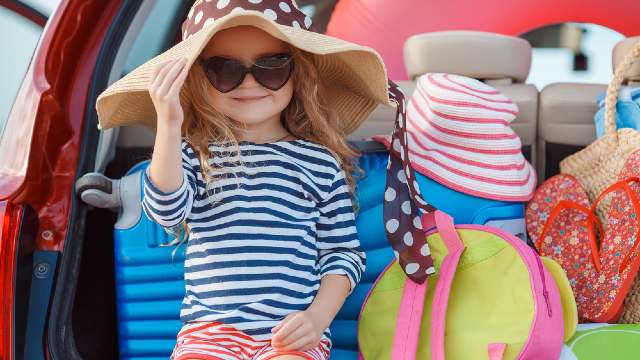 Northern Territory: Territory Tourism Voucher
The Territory Tourism Voucher program provides a dollar-for-dollar investment when you use your voucher to book an NT experience through one of four Visitor Information Centres.
How much is on offer: Up to $200 and it's a dollar-for-dollar investment, so you'll need to spend $200 to get the full $200. There's also an optional bonus claim which will reimburse you up to $200 when you book something more than 400km from your permanent residence. This is also a dollar-for-dollar investment.
Who is eligible: The voucher is available to Northern Territory residents over the age of 18.
How to apply: Applications are currently not open but more vouchers will be released and you can join the waitlist to be notified about future releases. When registrations are open you can submit an application. You'll need to provide your name, phone number, a valid email address, your residential street address and agree to the terms and conditions. If your registration is successful, you'll receive your voucher within seven days.
How you will be able to use it: You'll be able to use your voucher for tours, attractions, accommodation or car hire. You will need to book and pay for your travel through one of the four nominated NT Visitor Information Centres (Darwin, Alice Springs, Katherine and Tennant Creek) in person or online. It's important you don't book with a provider directly as you won't be able to redeem the voucher. You'll have 14 days from the date on your voucher to make your booking.
If you have booked something that is 400km or more from your permanent residence you can apply online for your bonus claim. This must be completed within seven days of receiving your booking confirmation.
Vouchers available to residents and interstate travellers
ACT: ChooseCBR
ChooseCBR provides consumers with digital discount vouchers that can be redeemed at participating businesses. There was a trial late last year and, according to the website, the full program is set to launch in early 2021.
How much is on offer: A daily pack of discount vouchers totalling $40 – two $2.50, one $5, one $10 and one $20 discount. A minimum spend is required for each transaction at participating merchants.
Who is eligible: ChooseCBR is available to anyone over the age of 18 who is visiting or living in the ACT.
How to apply: Applications are not currently open. You can sign up on the ChooseCBR site to get updates.
How you will be able to use it: The discounts will be available for a range of products and services from participating merchants including accommodation, food and drinks, retail and personal care. The available discounts will be displayed on your home page. You'll need to click on the one you want to use and show the unique five digital alpha-numeric digits to the cashier at time of payment.
South Australia: Great State Experiences Voucher
The third round of the Great State Experiences Voucher program will provide vouchers for use on participating hosted tours and experiences across South Australia.
How much is on offer: The scheme will provide $50, $100 and $200 vouchers.
Who will be eligible: It will be open to all South Australians over the age of 18. A limited number of vouchers will be available to residents over the age of 18 in New South Wales and Victoria.
How to apply: Vouchers will be available via an electronic randomised ballot which will open on 21 April, 2021. Registration information will be available closer to the date.
Key dates: The ballot will open at 9am ACST on Wednesday 21 April, 2021 and close at 10pm ACST on Friday 23 April, 2021. Those who secure a voucher will be able to book their experience from 27 April, 2021 until 23 May, 2021. The travel period is Tuesday 27 April 2021 to Saturday 31 July 2021 (inclusive).
How you will be able to use it: Around 500 experiences are expected to be available for the discount, from shark-cage diving and swimming with sea lions, to helicopter and mountain bike tours, guided food and wine trails, and hosted wildlife experiences, according to the South Australian Tourism Commission (SATC). The voucher will be redeemable seven days a week, including Saturdays and throughout the July school holiday period. Operators may apply their own block-out dates.
Vouchers will be available in denominations of $50, $100, or $200 and can be used only on participating hosted tours and experiences of an equal or higher value.
What about the other states?
Queensland, Victoria, Tasmania and Western Australia all offered their own programs but these are no longer available.
The comparison table below shows some of the savings accounts on Canstar's database for a regular saver in NSW. The results shown are based on an investment of $100,000 in a personal savings account and are sorted by Star Rating (highest to lowest), then provider name (alphabetically). For more information and to confirm whether a particular product will be suitable for you, check upfront with your provider and read the Product Disclosure Statement or other terms and conditions before making a decision.
Cover image source: Jacob Lund/Shutterstock.com
---
Thanks for visiting Canstar, Australia's biggest financial comparison site*
---
---